Black. Gray. Taupe. Those are the shades you typically think of when you hear the word "neutrals," right? Well, we're here to let you in on a little secret. The new neutrals are . . . well . . . more than just neutrals. They're a bit bolder, a bit fancier, and definitely made for the holiday season — and, as it turns out, perfect after the holidays, too!
And that's where JustFab comes in. The brand makes it easy to wear the three newest neutrals for the holidays and beyond — and they're all total steals since they're under $50! Plus, when you take the JustFab Style Quiz and join the flexible VIP membership (there's no subscription required — you can shop or skip the month anytime), you get your first style as low as $10! JustFab even offers exclusive VIP membership savings of 30 percent off retail pricing all day, every day. Read on to find out which three new neutrals you'll be clamoring to add to your closet for every major moment this season.
Sparkle. Shine. Celebrate.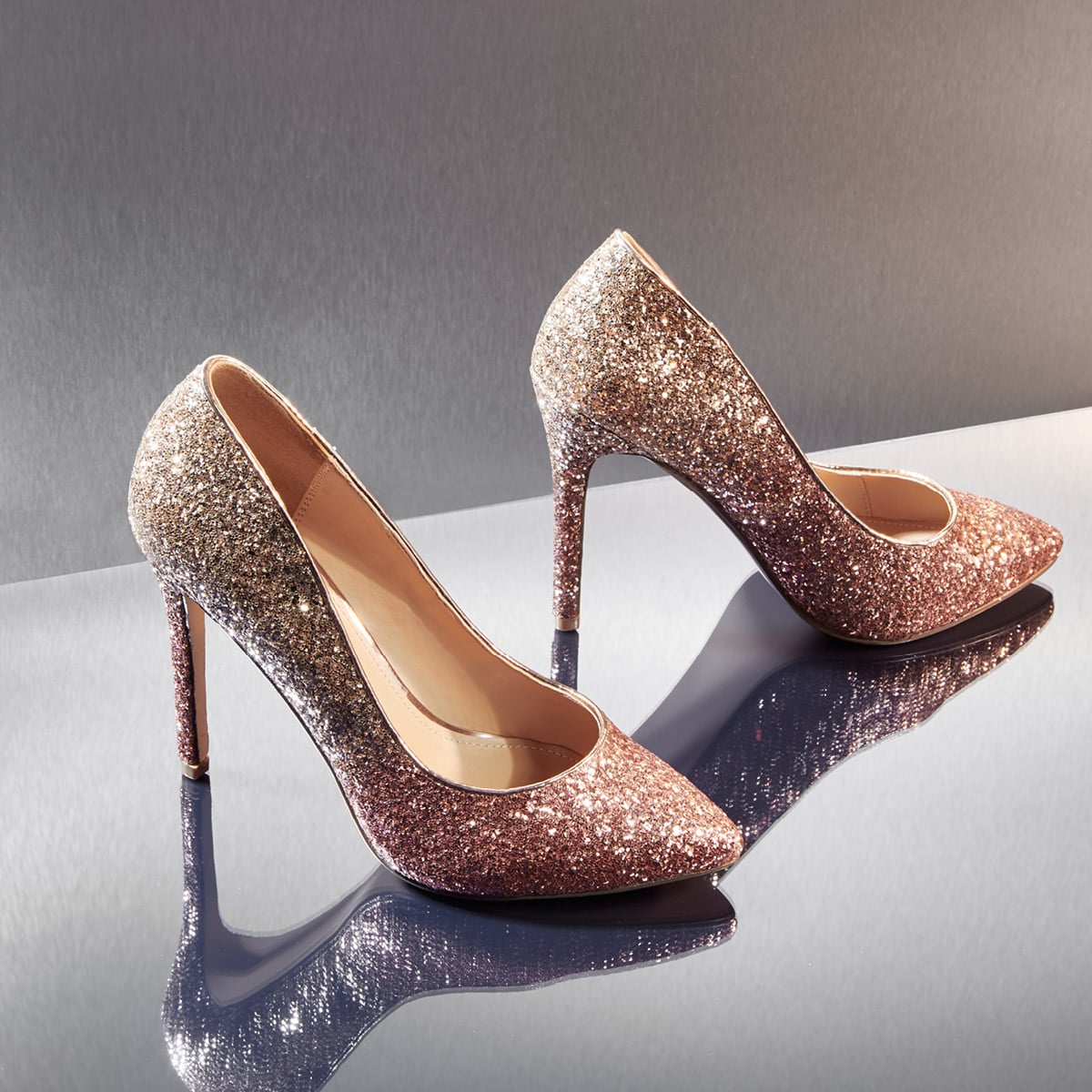 Glitter and glitz, glimmer and glam. Sparkle and shine are always paramount to a fabulous holiday season! This year, though, we're looking at glittery pieces in a whole new light. The latest shoes and boots will definitely make you shine, from totally-on-trend slouchy boots liberally packed with tons of glitter to booties with sparkle-encrusted heels and the gotta-have-'em shimmery sock boots. But don't let your feet have all the fun, because jackets, joggers, and dresses are going gaga for glitter, too! No matter how you wear glitter, this new neutral definitely guarantees you'll be having fun and shining bright all the way into 2018.
Like these sparkle styles? Take the Style Quiz & Shop Now.
The Beauty Is In Brocade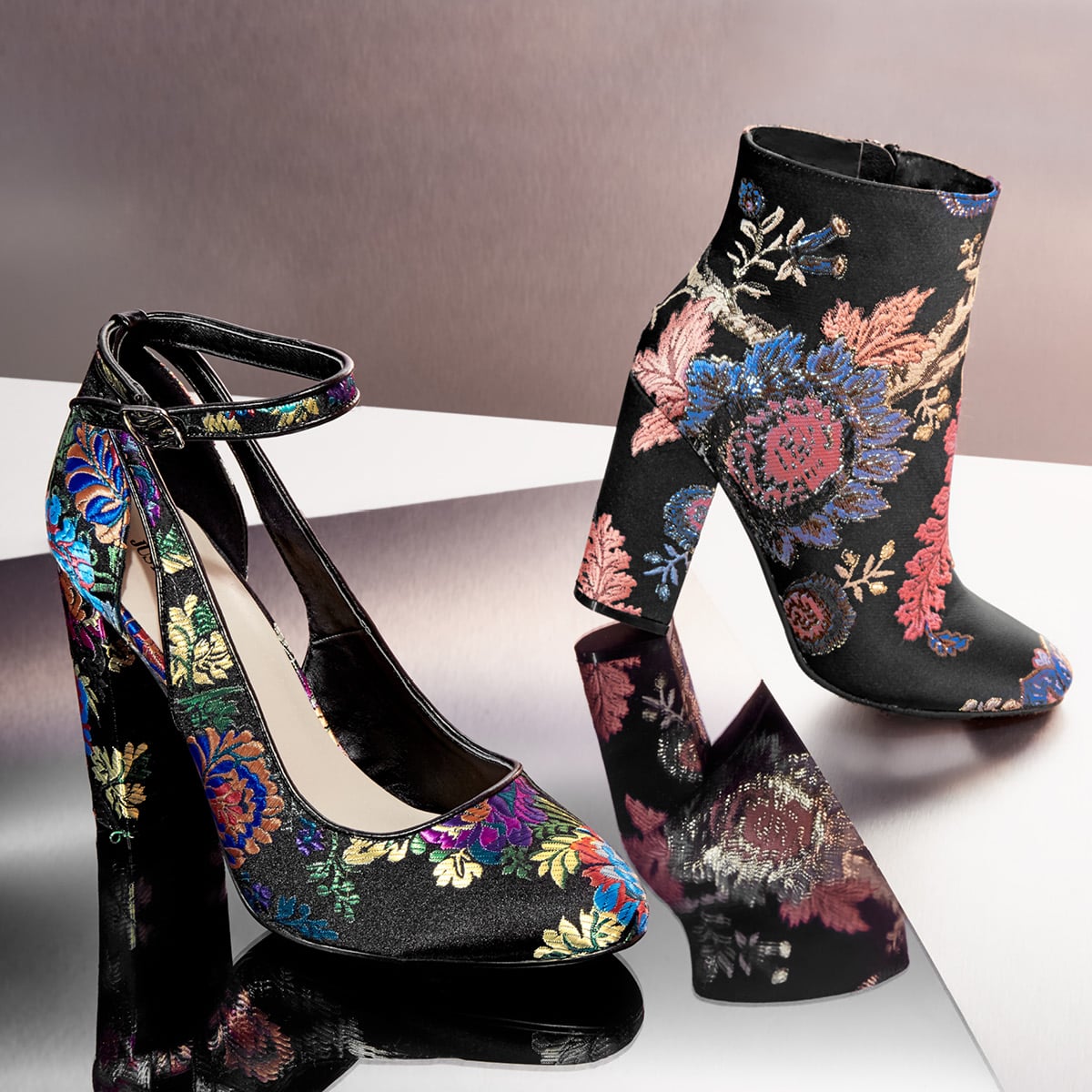 One new neutral we're totally loving? Brocade! This colorful floral design goes for a pattern play on everything from miniskirts and bombers to pumps and booties. But don't let the bold, bright colors fool you — this is absolutely a new neutral! Since the colors are set on a black background and the pattern features multiple tones, these pieces work well with everything in your wardrobe. Wear a brocade bootie or pump with your sparkly dress for the holidays, then tone it down with a monochromatic look once the new year hits. We also love breaking up the pattern on skirts and jackets rather than wearing the look head to toe, and teaming them with more neutral hues like black and taupe. Betting on brocade? Yes please!
Like these brocade styles? Take the Style Quiz & Shop Now.
Give Off Those Velvet Vibes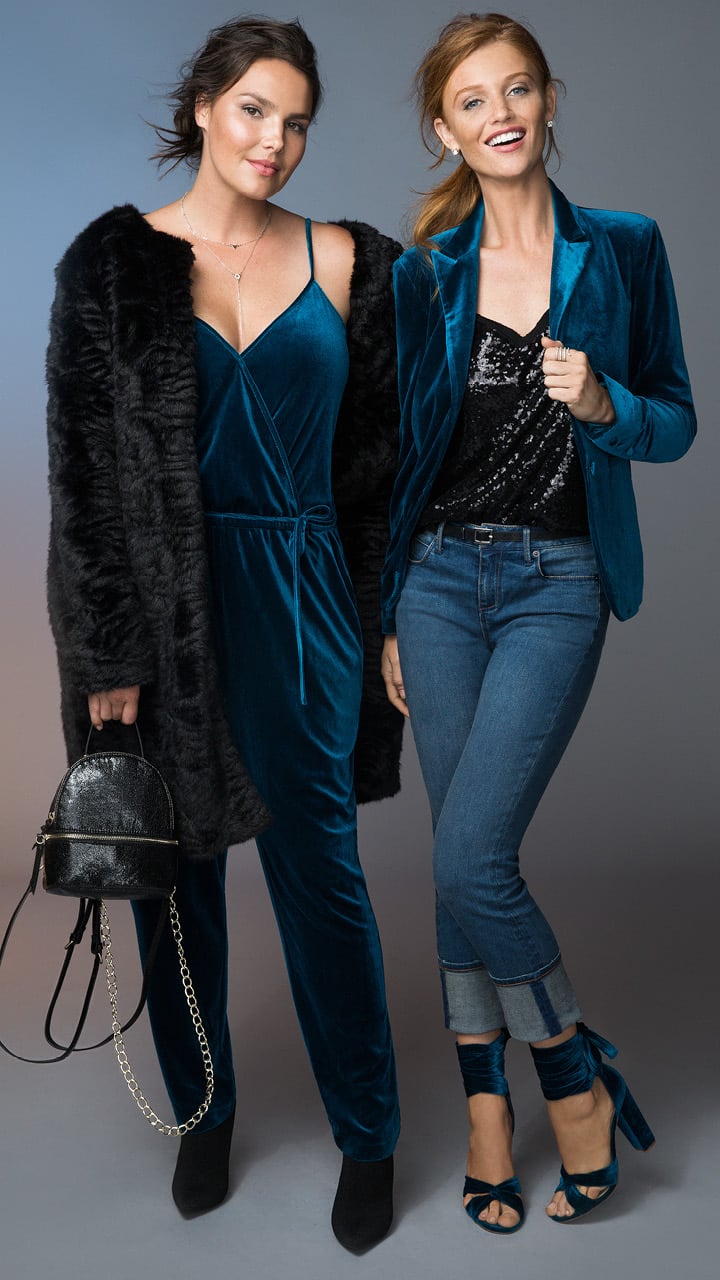 Bold in blue. Fierce in fuchsia. Ravishing in red. Any way you look at it, velvet is absolutely the texture of the holiday season. This rich, luxurious fabric just begs to be worn when the holiday parties commence — who wouldn't jump for joy over a flattering jumpsuit or tailored blazer? And don't let the fun stop when it gets to your feet, either, because the newest booties and strappy heeled sandals definitely pack a punch in this luxe texture, too. Because of the darker hues, velvet is perfect to take into the new year as a neutral — just pair it with simple pieces!
Like these velvet styles? Take the Style Quiz & Shop Now.
JustFab literally has thousands of styles to choose from, all at a value you'll totally love . . . so you know there's a look (or two, or three) waiting for you. Take the Style Quiz and join the flexible VIP membership now — and get your first style for as low as $10!
This content was created by JustFab.
Shop More From JustFab