Gisele Bundchen Wearing Leopard-Print Jeans
Another Killer Gisele Outfit Alert!
As POPSUGAR editors, we independently select and write about stuff we love and think you'll like too. If you buy a product we have recommended, we may receive affiliate commission, which in turn supports our work.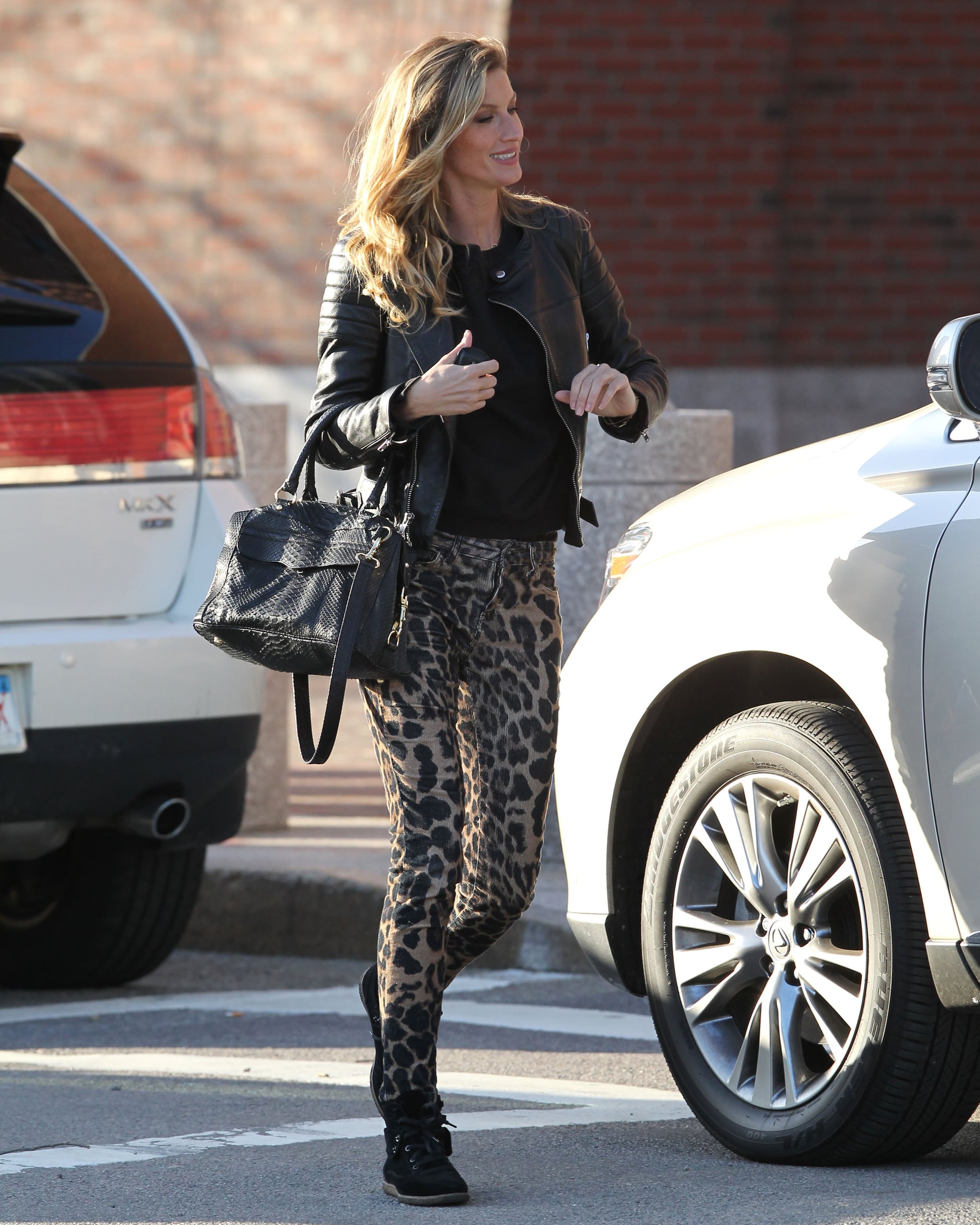 When it comes to style, Gisele is typically a fairly basic dresser, preferring monochromatic ensembles or a mix of classic pieces. Red carpet aside, we rarely see her in anything overly bright or busy, which is why the leopard jeans she took for a spin in Boston recently made such an impression on us.
To avoid clashing, she kept everything else black, including her high-top sneakers and leather jacket. Her bag was dark, too, but done in a textured snakeskin for an extraluxe touch. Whether you love everything or just the leopard, we shopped out similar options below so you can have your own Gisele moment.