Source: POPSUGAR Photography / Emily Faulstich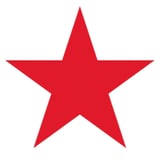 Whether it's a holiday office party or an intimate New Year's Eve gathering, chances are you'll be attending at least one seasonal soirée between now and January. Aside from planning the perfect head-turning outfit, the fun is in the bash itself — the food, the music, and, of course, the people. Every year, you can always count on certain archetypes putting in an appearance, from the girl who's constantly taking selfies with her friends to the one making an automatic beeline for the appetizer tray. And if we're guessing correctly, you've got a party persona just waiting in the wings for your moment to shine. Take this fun quiz to see if we can guess your celebratory style.
Which party get-up would you sport?
What's the one thing you can't live without?
Your spirit animal is:
Pick a drink:
Which one is your signature party catchphrase?
"Where did you get that crab cake?"
"What should my caption be?"