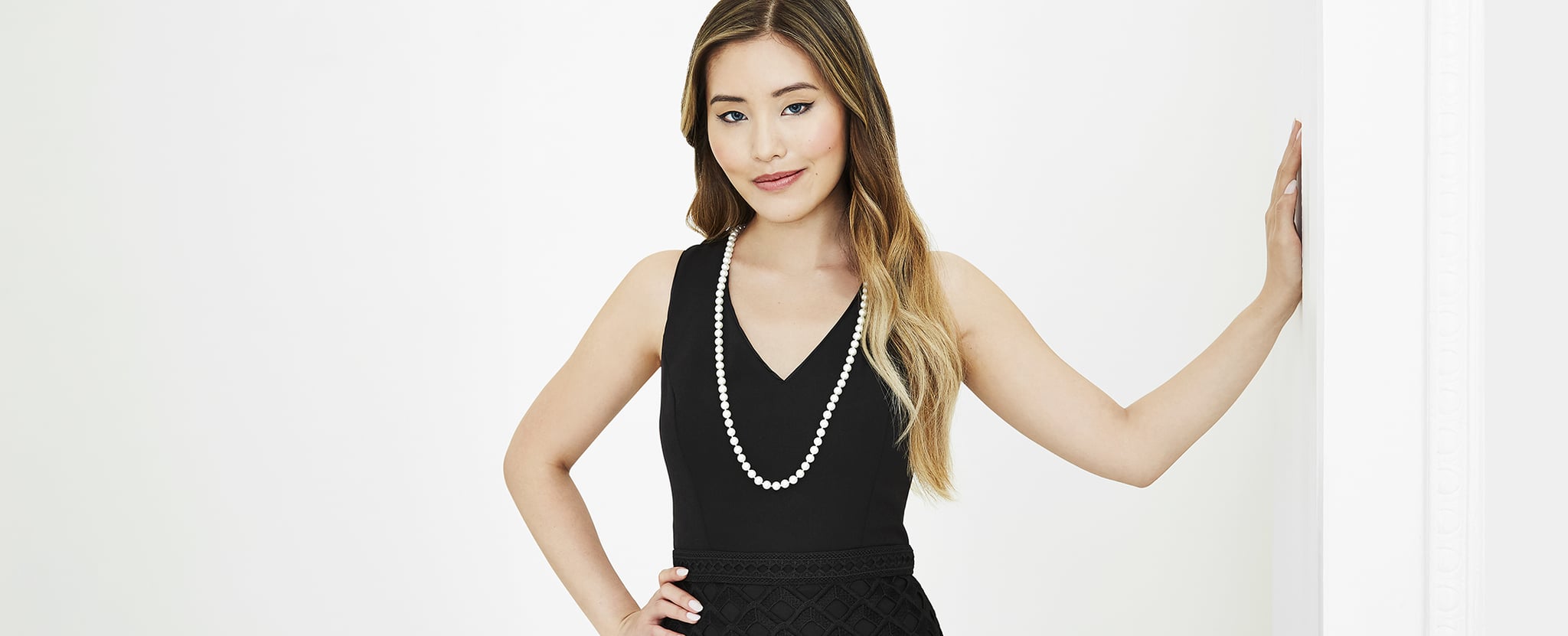 Image Source: POPSUGAR Photography / Diggy Lloyd
How to Change Up Your Work Wardrobe
How a New Work Wardrobe Can Make a Big Career Transition Feel Seamless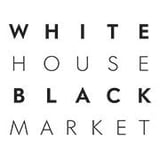 Nothing says boss up more than an empowering piece of clothing. We teamed up with
White House Black Market
to help you get on track with the right picks that are classy, comfortable, and don't compromise your eclectic personal style.
Career paths can be as unpredictable as the weather. Much like making the decision of whether or not to carry a sweater on a sunny day, dressing for a new career chapter can be just as tricky. While Jarry Lee was planning on making the switch from being the deputy books editor at one of the biggest digital publishers in New York City (a job which required little movement from behind her computer screen) to a new gig on the marketing side of the business (where face time with clients and suits are the norm), she was suddenly tasked with transitioning her wardrobe from business casual to corporate chic. One major issue? Jarry had never actually owned a corporate wardrobe. "You see images of powerful women in incredible suits that really show their personalities — I would really like to see if I can pull something like that off," says Jarry. Understanding the basics of how to shop for a suit was going to be the starting point.
Luckily, power pieces are White House Black Market's brand stylist Kendall Farr's forte. So with a focus on fit and creating a collection of items that work no matter what the setting, Kendall was happy to step in and help Jarry find the right essentials to balance her creative side with the more formal style required of her new career aspirations.
If you've never bought or even worn business casual pieces, the best place to start is with a blazer. "Nothing pulls together, anchors, or creates an outfit faster than a beautifully cut jacket," says Kendall. Coordinated suit sets can look dated — but elements from them, like a tailored jacket, and adding modern upgrades, allows for mixing and matching without compromising on the key features that make these power pieces look professional. Look for elements like seaming and panels that give your jacket a good shape.
Also, be sure to check the shoulder line. The right fit always begins here. "The shoulder seams should meet the edge of your shoulders. Then, look for tailoring features like a nipped waist, vertical seams, or panels that install shape," says Kendall. The key is to opt for style with subtle but notable details. A nipped waist jacket with a defined shape that hits at the high hip gives you more flexibility as to what you choose on the bottom. Kendall says this style of blazer will work just as well with wide leg pants as it will with skinny or high-waisted jeans.
When in doubt, a well-fitted sheath dress in a solid color is an easy go-to. It says business but equally eases right into a more laid-back setting. It also layers well with pretty much any style of jacket or sweater. The beauty of a dress base is that you can easily build around it. Stick with a neutral color like black, but feel free to let the creative expression flow in the textures and details that the dress comes in. Look for visually interesting elements which, in this case, shows off a bit of Jarry's personal style. The key is to choose a dress that'll easily match with a quick accessory swap. "Drape the jacket over your shoulders for a fashion editor trick for covering bare shoulders and looking polished, not stuffy," says Kendall." Pair with a classic pump in black."

More than anything, you want to be comfortable, especially if your job requires any amount of sitting — or standing for that matter! An easy solve that won't require a complete wardrobe overhaul is to mix weekend staples like dark jeggings with office-appropriate pieces like a silk blouse. It's the perfect mix of comfort meets corporate. Dress up black high-rise denim with a tie-neck blouse and black pumps. The black and white color combo is classic and effortlessly polished and doesn't blatantly look like you're wearing jeans. The blouse was also strategically tied low (instead of right at the neck) for ease, which also complements the casual feel (not look!) of the jeans.
Harmonize From Top to Bottom
For someone with a petite frame like Jarry, off-the-rack businesswear can be ill-fitting. "I've had a really hard time finding businesswear that I actually like and that fits well," Jarry gripes. While many options may require some additional tailoring, there are plenty that'll work without it — especially if you know exactly what to look for. A blouse and skirt combo will work well on any body type, especially if you don't want to deal with too long or short of a pant hem.
Finding the right proportions on the bottom that balance out the top will also have an effect on how polished the outfit looks as a whole. For someone like Jarry who prefers heels most often, the style of pant or skirt needs to blend seamlessly with her blouse choice.
Much like choosing the right blazer, Kendall says that if the top half of the outfit is boxy, then balance the volume with a slim to skinny pant and add a heel for a leg-lengthening effect. You can also go with a pencil skirt if you want a supercontoured, waist-defining shape.
Away from the office, Jarry's clothing choices are a lot more laid back and creative. "Sometimes I go full-out glam, with sequined or avant-garde pieces, but I will also do more street style looks and play around with leather, weird prints, unexpected florals. It totally depends on my mood," she says. An easy way to weave her off-duty style with her on-the-clock persona is through accessories. "I love playing around with jewelry and other accessories. I think that's an easy way to express yourself without breaking any dress codes," says Jarry. While it's a great way to incorporate your personal style, Kendall advises that for the office, you can never go wrong with simple things. She recommends adding a scarf, a simple classic belt, a strand of pearls, or statement earrings as the one detail to boost an after-work event look. It'll keep things looking unfussy and modern.
More from White House Black Market