Image Source: POPSUGAR Photography / Diggy Lloyd
How to Dress For a Job in the Tech Industry
In a Crowded Tech Industry, 1 Woman Got a Wardrobe Upgrade to Help Her Stand Out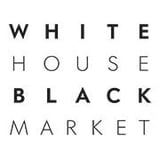 All women are fierce — but sometimes, they need help dressing the part. When a founding entrepreneur needed a wardrobe that reflects her growing ambitions, we partnered with
White House Black Market
to help define both her personal and professional style.
We've all heard the saying "Dress for the job you want" — but that style rule doesn't always apply, especially when you work for yourself and can hit all of your day's to-dos without even taking your pajamas off. When entrepreneur Jennifer Halweil's role as founder of the multimedia company #GoBeyond — which highlights women who are doing groundbreaking research in STEM — required more face time with clients and potential investors, she had no choice but to ditch the PJs and switch up her go-to uniform of head-to-toe black. Kendall Farr, White House Black Market corporate stylist, helped Jennifer rethink her "faux professional" style choices, while still embracing her ambitious energy. As a result of their journey together, the perfect wardrobe is picked, paired, and polished to suit Jennifer perfectly.
One of the many benefits to a career that merges media and tech is that style rules rarely apply — but Jennifer's self-described "street casual meets catwoman" aesthetic doesn't always work when she needs to up the business side of her casual clothing. "I pretty much live in this one black suit jacket and a pair of skinny jeans for work meetings. The suit jacket is starting to wear thin," says Jennifer. Kendall heard the style SOS and came to the rescue to help Jennifer pick some strategic pieces that fit her shape without feeling too corporate — all without compromising on her comfort level.
One of Jennifer's priorities is to create a collection that feels cohesive. "I do think there is something to be said for having a personal style that's consistent. A mentor of mine said that consistency is one of the top ways to build trust in relationships, and I think that applies to wardrobe as well," says Jennifer. To do that, Kendall used Jennifer's staple blazer as a cornerstone for her wardrobe refresh. "Mix easy classics like a well–cut blazer with denim," Kendall suggests. She says that it's one of the best ways to combine tailoring with something that reads relaxed at work. Keep it professional by opting for denim with a clean finish (no distress or excessive embellishment) and a darker wash to keep the look work right. "Details like pushing up your jacket sleeves, wearing a long shirt cuff, or wearing a scarf tied kerchief style all communicate personal style and professional polish," says Kendall.
A suit was essential for the type of business meetings that Jennifer finds herself in these days. "The last time I bought a suit was sophomore year of college! It's hidden away in the bottom of my closet," Jennifer jokes. Kendall helped Jennifer select an updated pantsuit that focused on the right proportions.
"The paring of jackets and tops is key. Wear a too-bulky top or the wrong neckline, and it implodes your look," says Kendall. Her solution is to focus on the shape and styling of your jacket. "In general, choose tops and lightweight knits that have a slim fit and that don't create any bulk.
"The paring of jackets and tops is key. Wear a too-bulky top or the wrong neckline, and it implodes your look."
A sharp lapel and a deep stance (the length of the jacket opening from the neck to the closure) creates a definite v-line. V-neck tops or shirts and blouses worn unbuttoned to midchest create a compatible (and lengthening) line that draws the eye up and down.

Collarless styles with a high-neck collar look good with a top that has a skim fit — a close-fitting knit can be a nice choice. You want to emphasize the long line minus any bulk underneath. "And cardigan styling works with a similarly shaped jewel neck top — a t-shirt, a lightweight sweater, or a silk blouse," Kendall adds.
Jennifer sees her freedom to wear a dress as a superpower that her male counterparts don't have. "Sure I might be the only woman at the table, and I might have to deal with mansplaining and answering patronizing questions, but I can wear a dress suit and they can't," Jennifer adds.
Jennifer's concern is finding the right fit for her body shape. "I'm skinny but curvy. I have a hips and boobs, and I love them dearly. So finding stuff that is formfitting but doesn't make me look too curvy or finding loose-fitting clothing that doesn't make me look like a sack of potatoes can sometimes be a challenge," says Jennifer.
When picking a dress silhouette, Kendall also found another solution for Jennifer's body concerns by choosing a shape-enhancing wrap dress. "What the wrap dress does design-wise is create a fairly hourglass shape for the wearer," says Kendall, who also notes that you should let your individual proportions guide the shape of the wrap you choose. If you're more narrow or slightly curvy through the waist and hips, a sheath style with a defined waist with shirring, pleats, or draping installs a great shape. For curvy and full on the bottom: look for a style with a close-fitting top, a defined waist (belted or sashed), and a full A-line or circle skirt in fabrics like jersey or silk with drape so that it glides over your curves.
More from White House Black Market