Image Source: POPSUGAR Photography / Diggy Lloyd
How to Dress to Reflect Your Career Goals
How 1 Woman Discovered a Wardrobe Aesthetic That Perfectly Suited Her Career Goals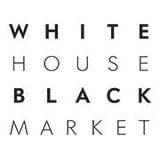 Tasked with her biggest project yet — restyling her own closet — one interior designer needed direction when it came to bringing her creative vision to life. We teamed up with
White House Black Market
to help her develop a wardrobe that reflects both her personal and professional style preferences.
Being the owner and creative director of JWS Interiors, Jennifer Schmidt has built her career on helping others conceptualize spaces that represent their unique styles and interests. But as she looks to take on new clients, she's found herself in need of a few new wardrobe staples. When it comes to her job, Jennifer is a pro at pairing pieces — but when she's dressing for on duty, she finds mixing clothing patterns a bit more challenging. "I see fashion bloggers do it all the time, but I haven't quite gotten the hang of it," says Jennifer. With the help of White House Black Market brand stylist Kendall Farr, Jennifer is able to hone in on a versatile color palette and learn how to accessorize in a way that makes her wardrobe as visually impressive as the spaces she creates.
Build Around Black and White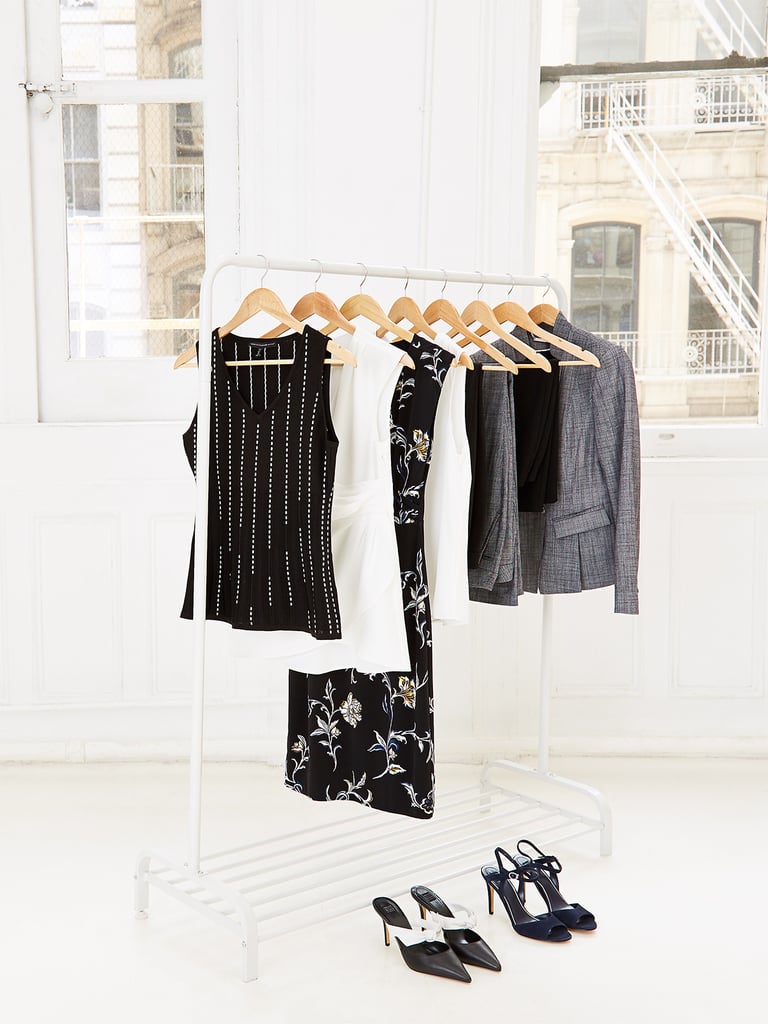 Every designer has their aesthetic, and Jennifer is no exception. For Jennifer, her work choices seem to spill over into what she wears. "I usually wear neutral-colored clothes — blacks, whites, and grays, much like the interiors I design," says Jennifer. Kendall agrees with the choice, adding that while simple colors like black and white may read as boring or basic, it's actually a really smart move for someone in Jennifer's line of work. "Black and white communicates a point of view, without overwhelming a client meeting," says Kendall. In the midst of color swatches, fabrics, and sketches, an achromatic canvas helps direct the focus to the work by reading as professional and polished. Black and white makes a graphic statement that also allows you to maximize all of your wardrobe choices.
With an achromatic base, your mixing and matching choices for the rest of the outfit are endless. Metallics work well, particularly for someone like Jennifer who likes layering gold necklaces or adding one statement bracelet to complete her look.
Don't shy away from wearing head-to-toe black and white either. Kendall says it won't read as matchy-matchy. Instead, use it as an opportunity to play with patterns and mix textures within the same color palette.
Belts are a easy way to help define and refine a look. Kendall says that whether you choose a wide sash style to help cinch your waist or a thinner two-inch version that you can use to camouflage a waistband, belts help enhance your overall shape and express your sense of style. And as mentioned earlier, you can use a belt to add some pattern and texture play, like a pearl embellished belt against a black top with white stitching.
Shop for belts based on your proportions. "If you're short-waisted, opt for narrower belts that will make you appear longer (paired with midrises). Go wider if you have an average to longer waist to help create definition that doesn't visually foreshorten your torso," Kendall explains. If you're looking to accessorize a dress, particularly a sheath-style version, Kendall says to look for something narrow. She also notes that a sheath silhouette, on its own, achieves a body-flattering, skim fit — so a belt may not be necessary.
When pairing a belt with a top that functions more like a bodice, go wider. It'll help create an hourglass shape up top. Keep the bottom slim with a tapered pant or skirt. You don't have to worry about it looking too bulky since this top in particular has side draping and a shaped seam at the waist to flow smoothly over natural curves.
For a businesswoman like Jennifer, wrap-style dresses can be an easy go to. "I love wearing dresses — it makes me feel feminine, and it always makes getting ready in the morning easier, especially when I'm pressed for time," says Jennifer. Choosing a wrap style also can take the guesswork out of fit since many of them flatter a wide range of body shapes. "The brilliance of classic wrap styles is in their construction. If you are fuller busted, the built-in draping and seaming flatters a curvy shape. And if you are smaller busted, this is a style that can create the illusion of a more hourglass shape," says Kendall.
More from White House Black Market