As we head into Spring, find new ways to reinvent the wheelhouse. Your floral dress always looks cool, but amping it up with mesh socks and pumps will take your outfit to a whole new, street-worthy level. Finally, pay attention to 2018 denim trends by opting for deconstructed pants or race car effect stripes. You've never thought to work such classic, warm-weather staples like this before.
Why not try sunny pastel pants? Whether it's skinny jeans or fitted trousers, let them peek out from under a trench and make someone's day.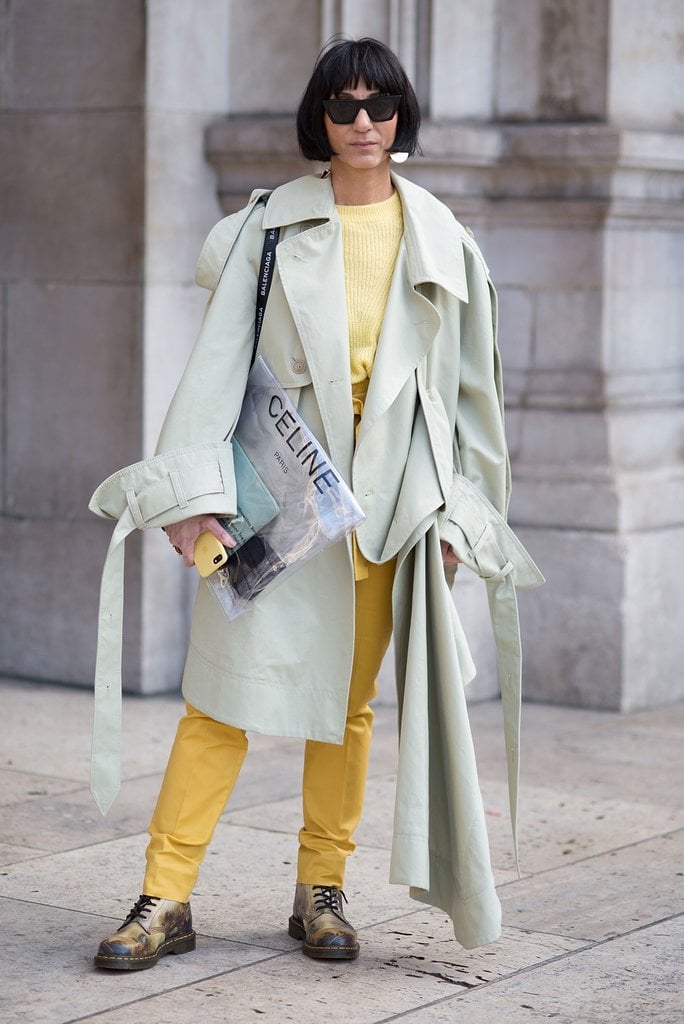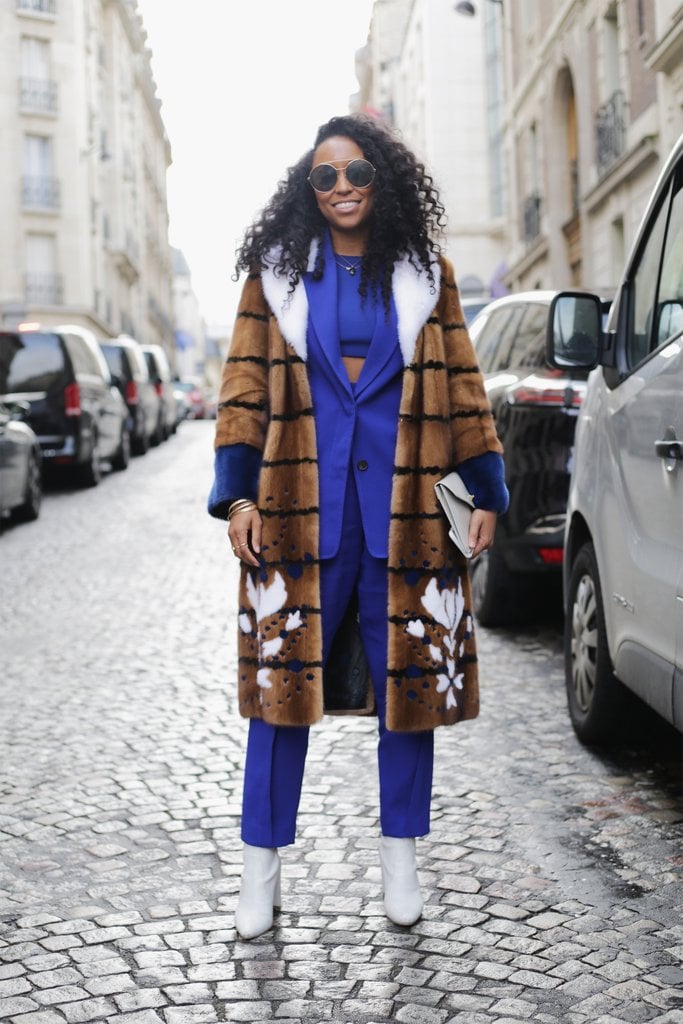 Image Source: Getty / Mireya Acierto
Try working a crop top under your professional suit to amp up your outfit with exciting flair.
Mute your most vibrant floral dress with dark accessories and a long jacket.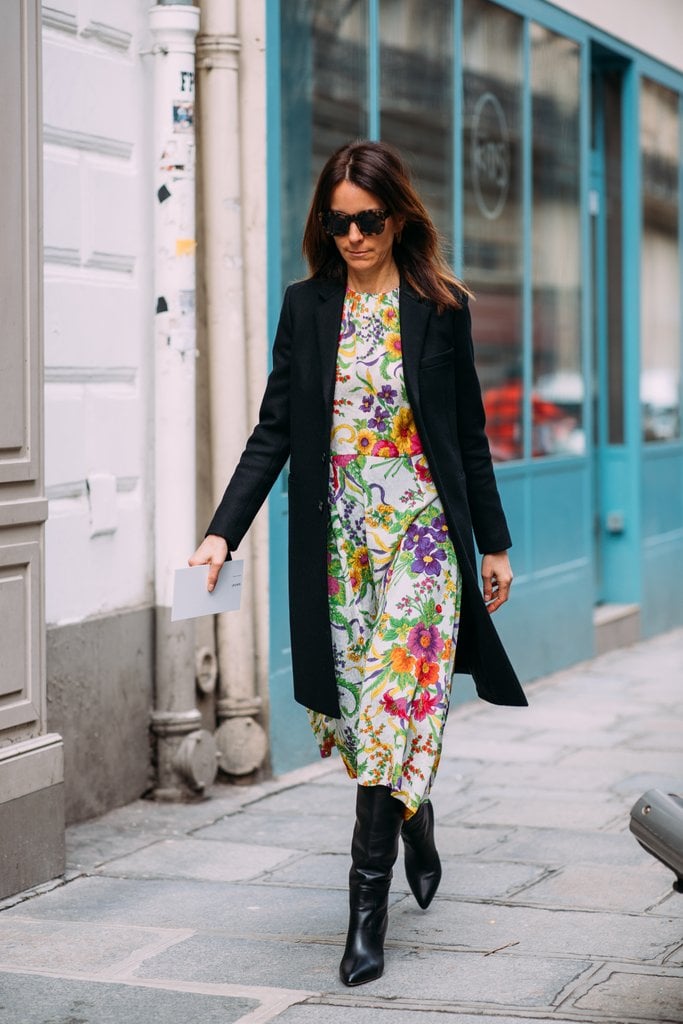 Image Source: Style Du Monde
Cinch your trusty pantsuit at the waist with a belt bag.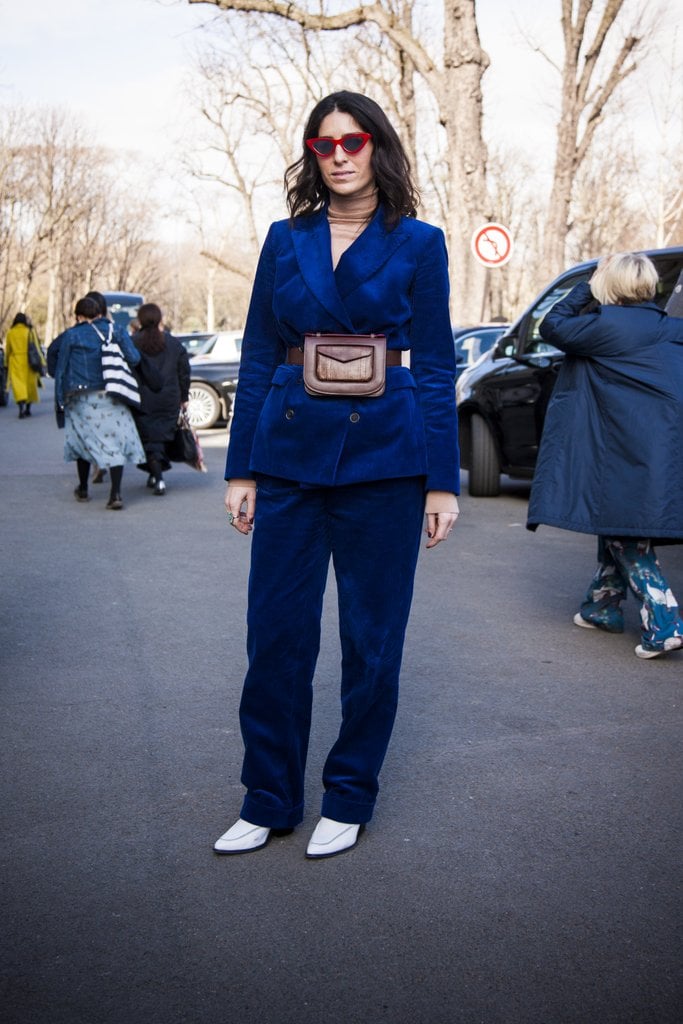 Image Source: Getty / Claudio Lavenia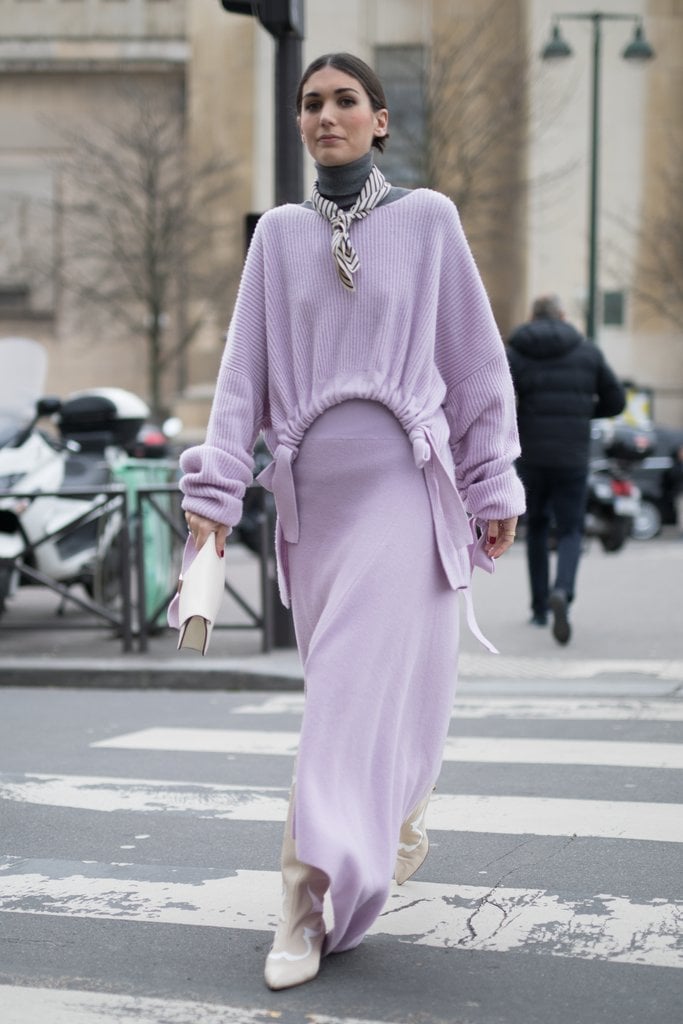 Image Source: Getty / Matthew Sperzel
Work the color of the season — lavender — from head to toe, and finish with a crisp white bootie.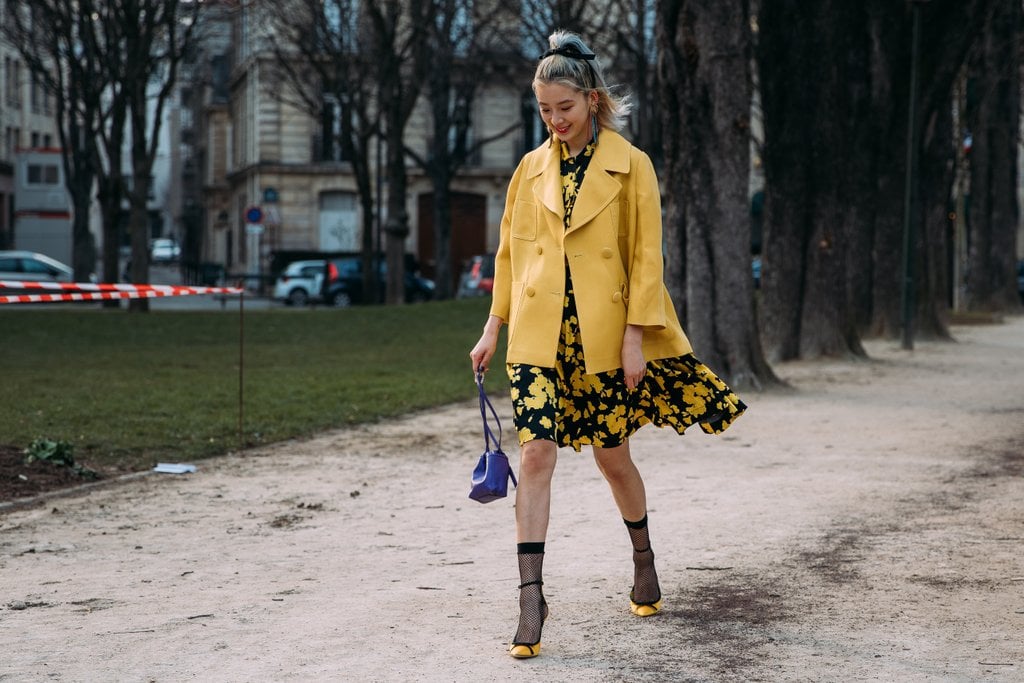 Image Source: Style Du Monde
Try styling mesh socks with your heels when you're wearing a flirty floral dress you feel comfortable in.
Pile on a fistful of rings with gemstones that match all the different colors that make up your outfit.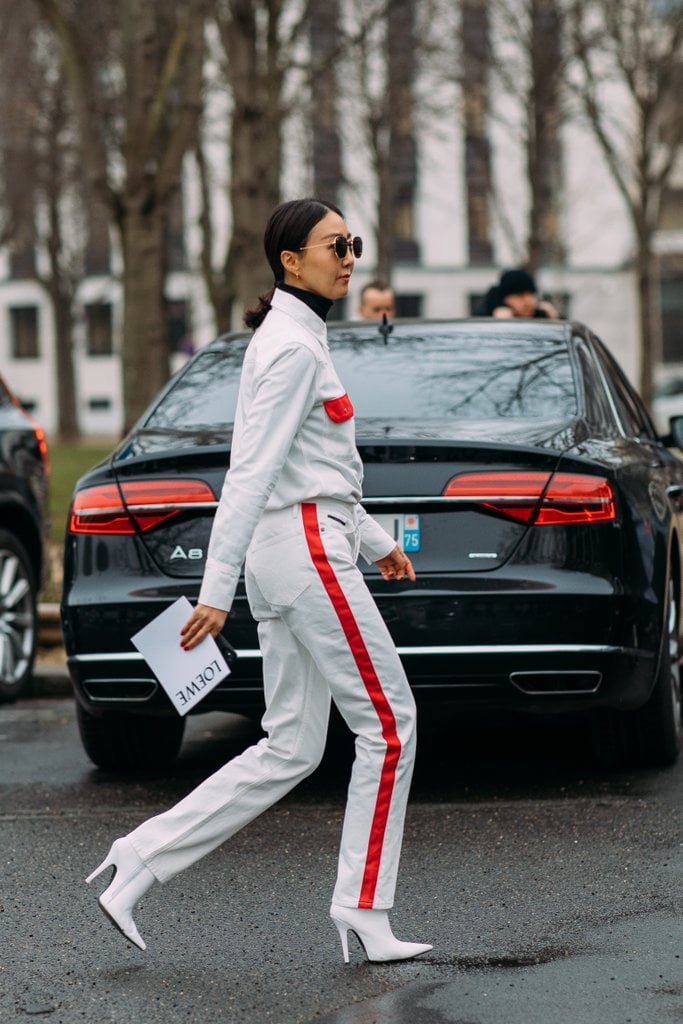 Image Source: Style Du Monde
Try the racing stripe effect on your denim, allowing the bold, red line to elongate your legs from the side.
Top a breezy, long-sleeved dress with a fitted tank top to break up a busy pattern.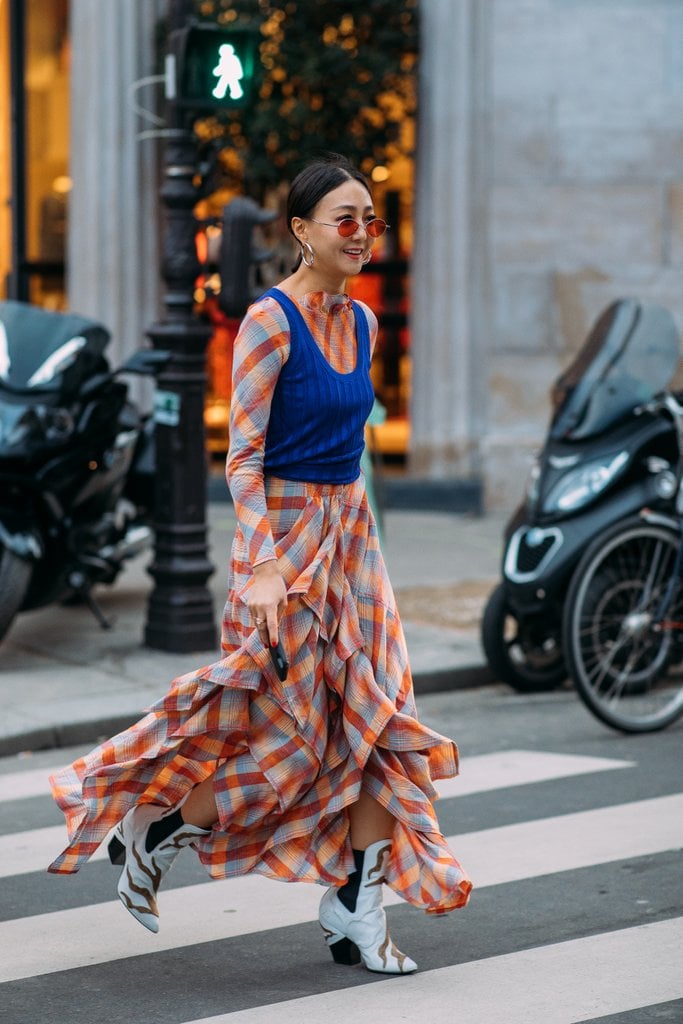 Image Source: Style Du Monde
Work a cool, colorblock bomber with retro-inspired sunglasses to achieve the ultimate '80s sportswear look.
Try out the baggy denim trend by adding polish to a Canadian tuxedo with a printed blouse.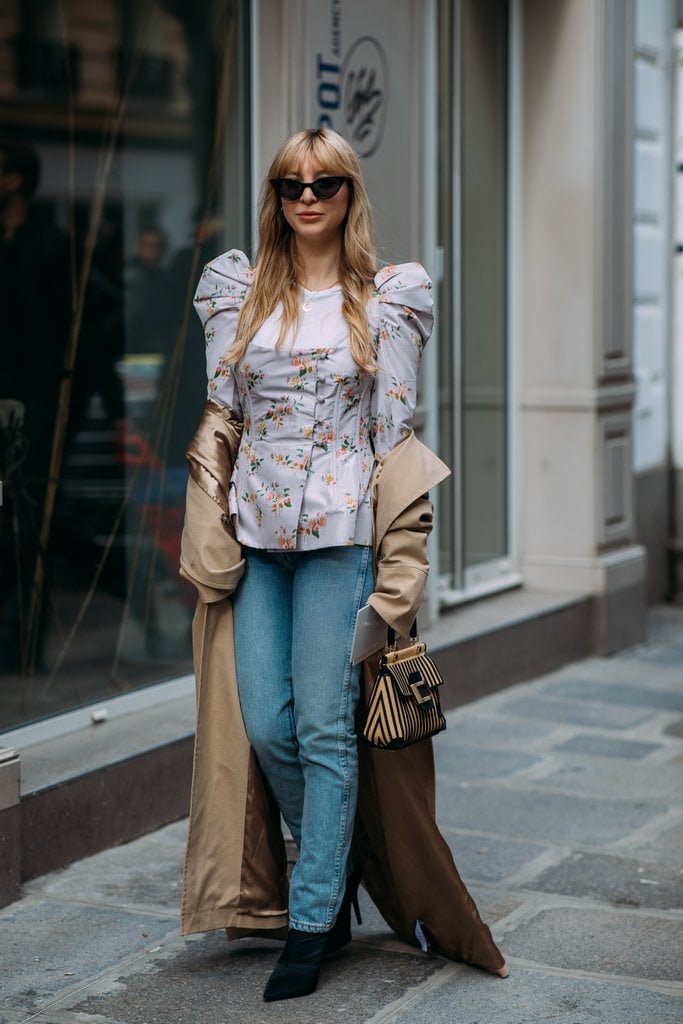 Add a touch of cool to your most romantic Spring blouse when you let a trench coat slip off the shoulders and skim the floor.
Play up the schoolgirl vibes when you pop your collar out from under your sweater.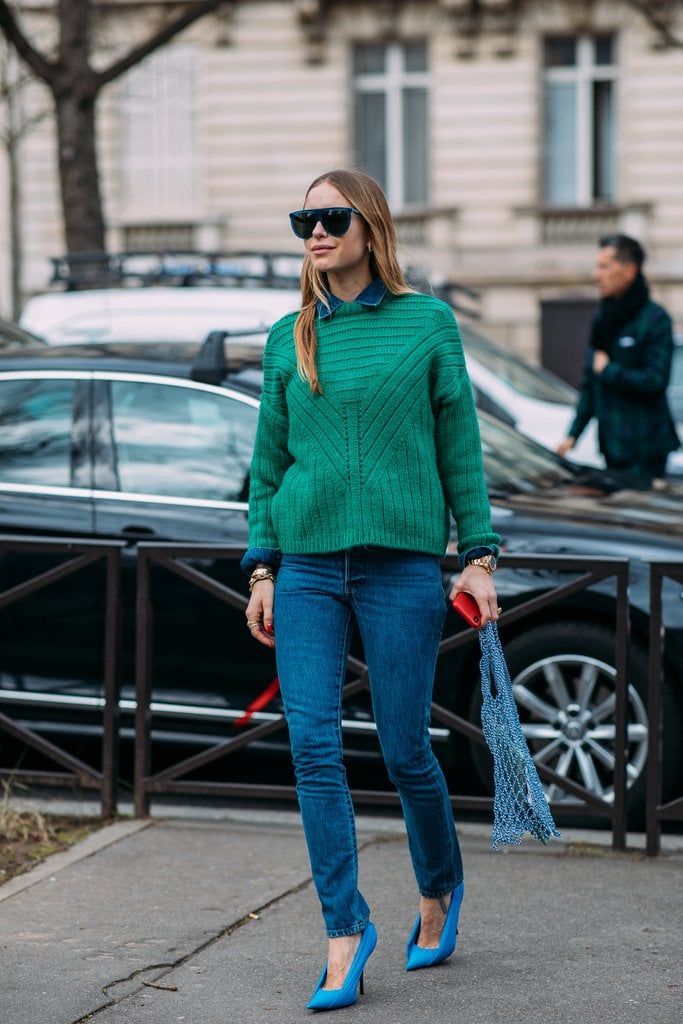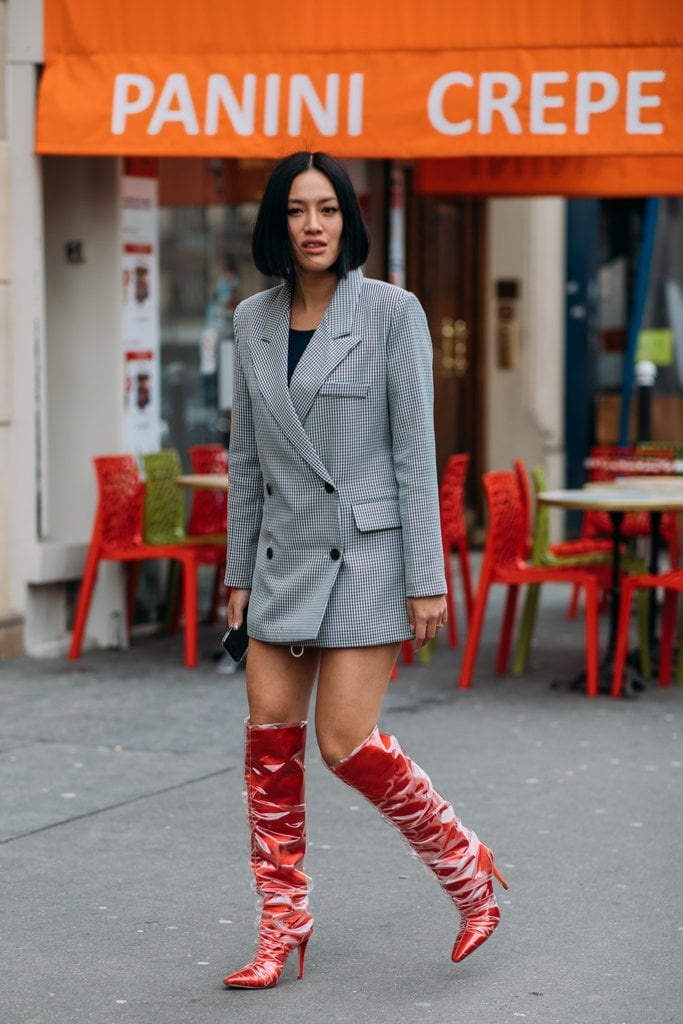 Image Source: Style Du Monde
Be bold, and try working an oversize blazer as a dress with knee-high boots.
Make your outfit as girlie as can be when you match a bow-clad headband to a ruffly dress.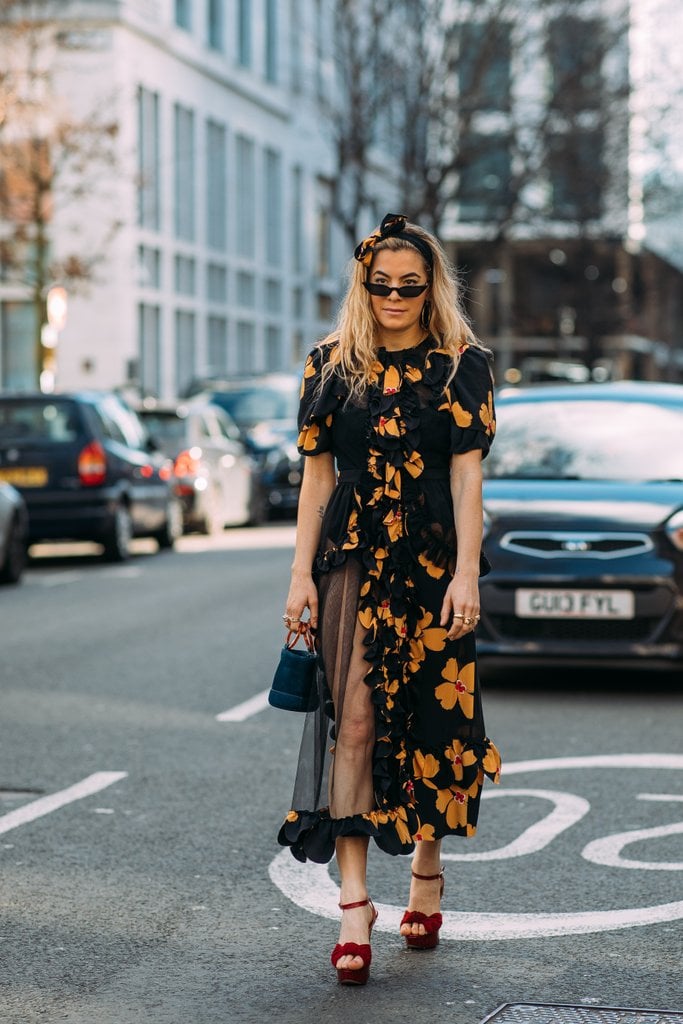 Image Source: Style Du Monde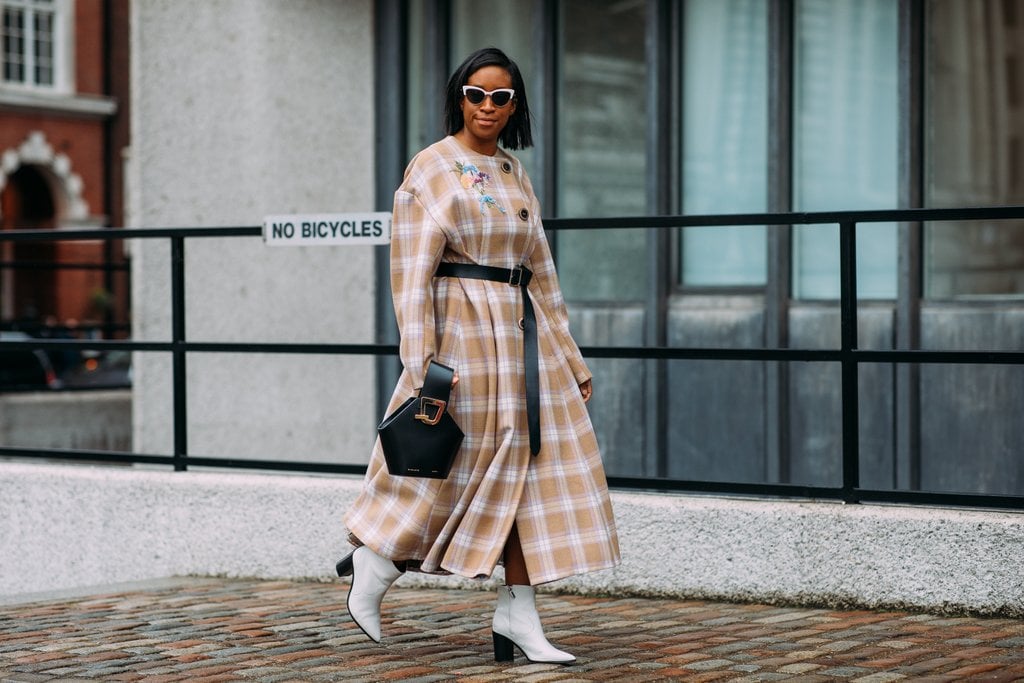 Image Source: Style Du Monde
Choose a light, springtime coat, and ground the look with dark, edgy accessories.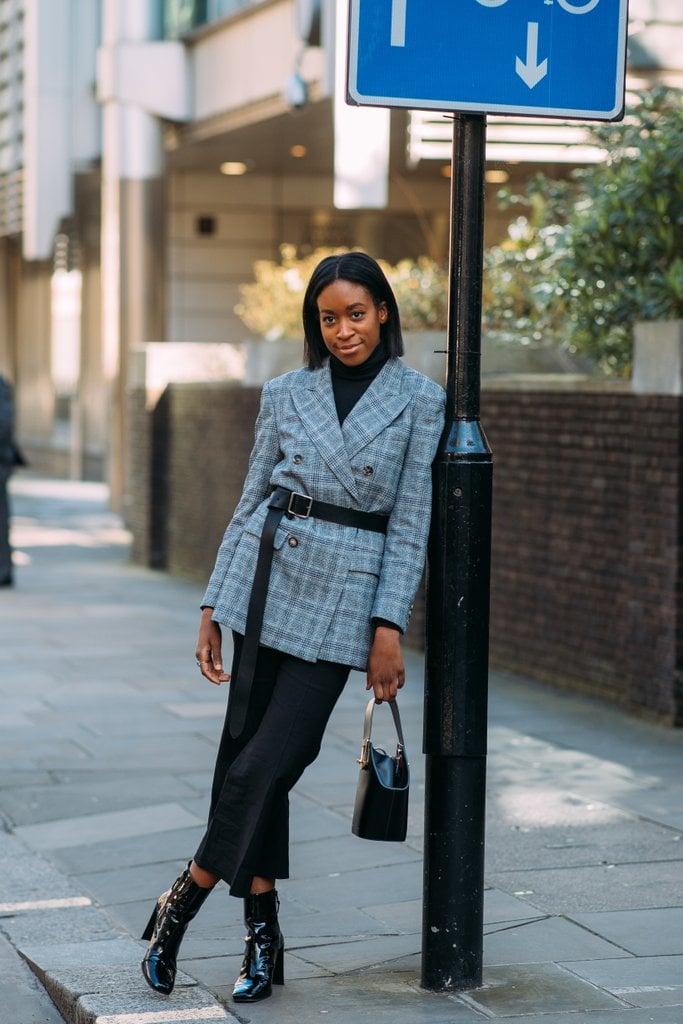 Image Source: Style Du Monde
Try playing with proportions by working cropped, kick-flare trousers with ankle boots, revealing a sliver of skin in between.
Protect your woven bag at all costs by slipping it into a plastic grocery shopper.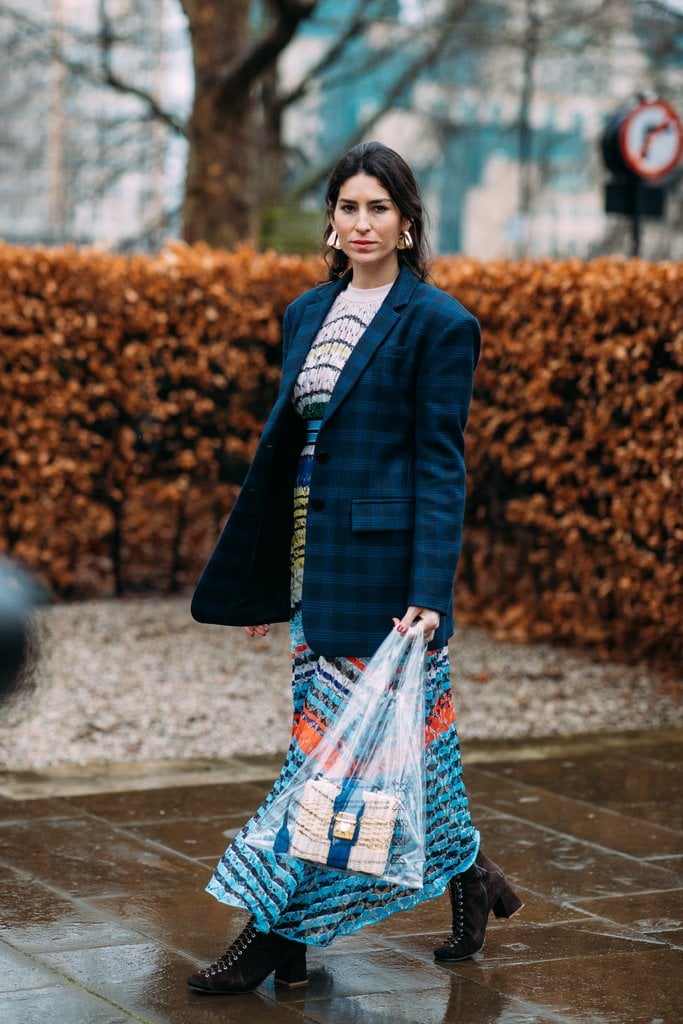 Image Source: Style Du Monde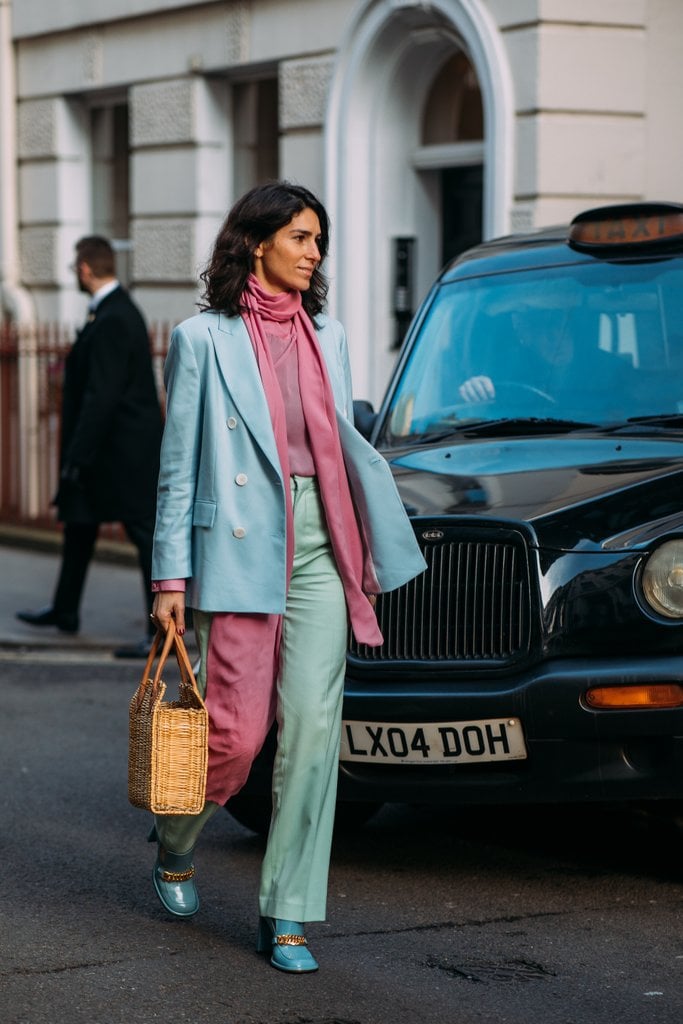 Wear at least three pastel shades at once, going for the ultimate "Easter egg" outfit. Keep things chic when you slip on your designer loafers.
Give in to the logomania trend when you work an iconic designer print from head to toe.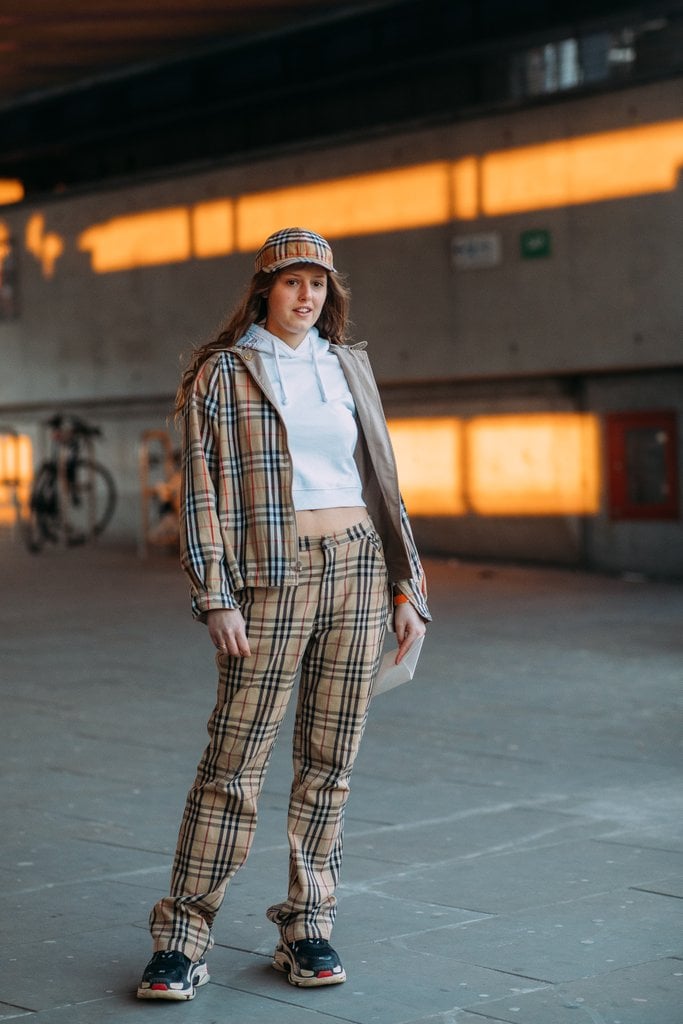 Get superplayful up on top, opting for a polka-dot print and some groovy-shaped glasses.
Wear a supercasual piece, like a parka, with your fancy pencil skirt, and complete the look with trusty pumps.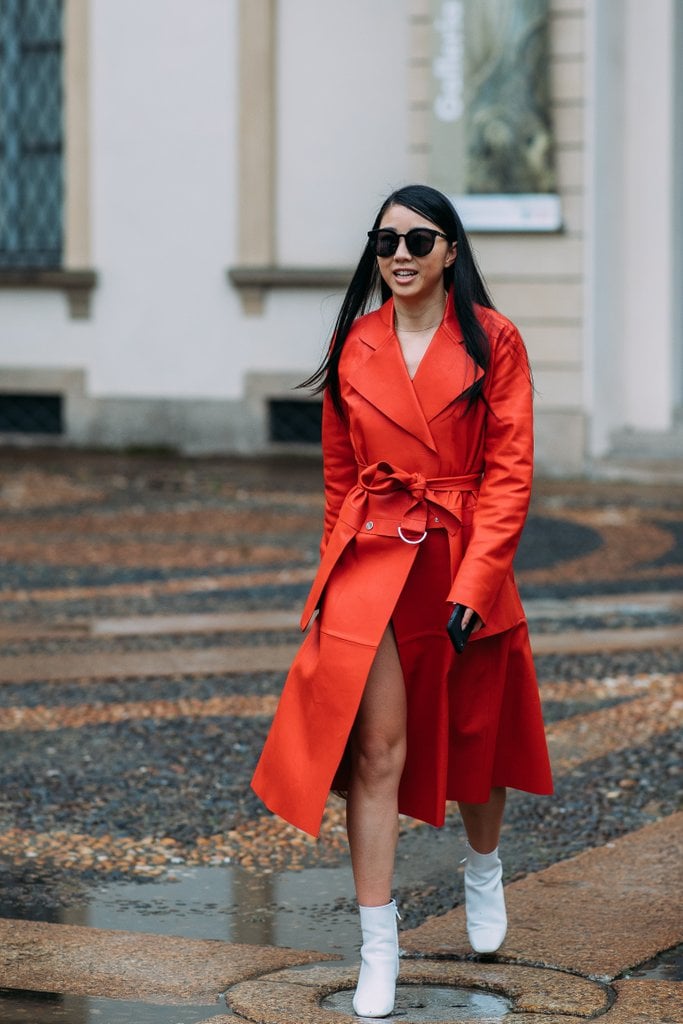 Be bold, and try wearing your bright trench coat as a dress.
Try working a bow as a belt to add a girlie touch to your smart checked pantsuit.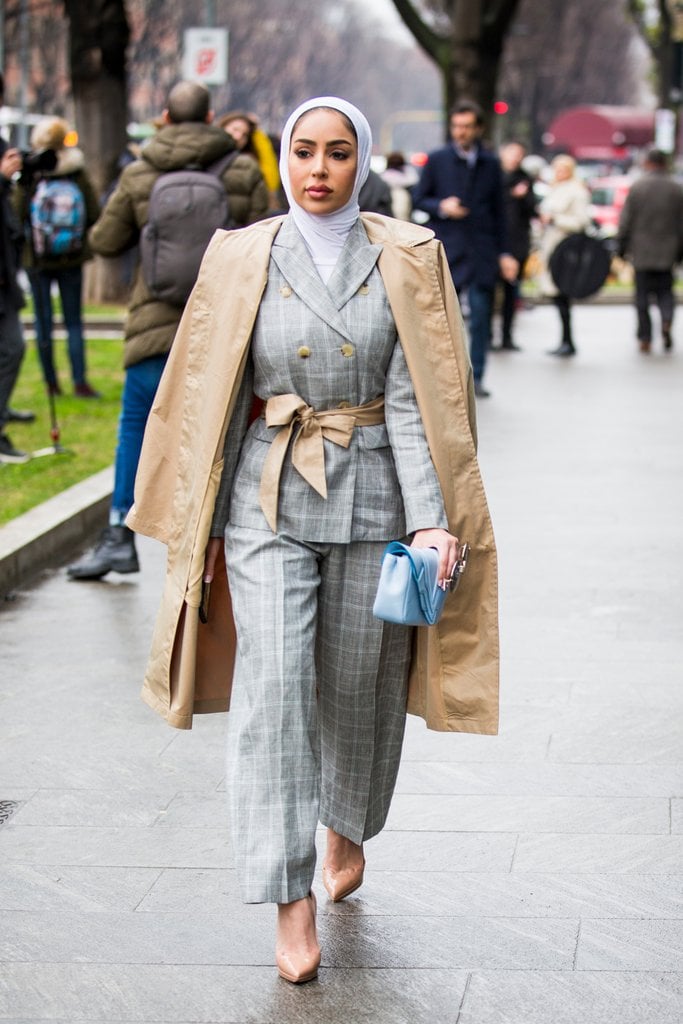 Wear jet-black coordinates, and allow your power pumps to shine — simply because they contrast your look.
Bring back the camo cargo pants by amping up the pattern with a kelly green jacket.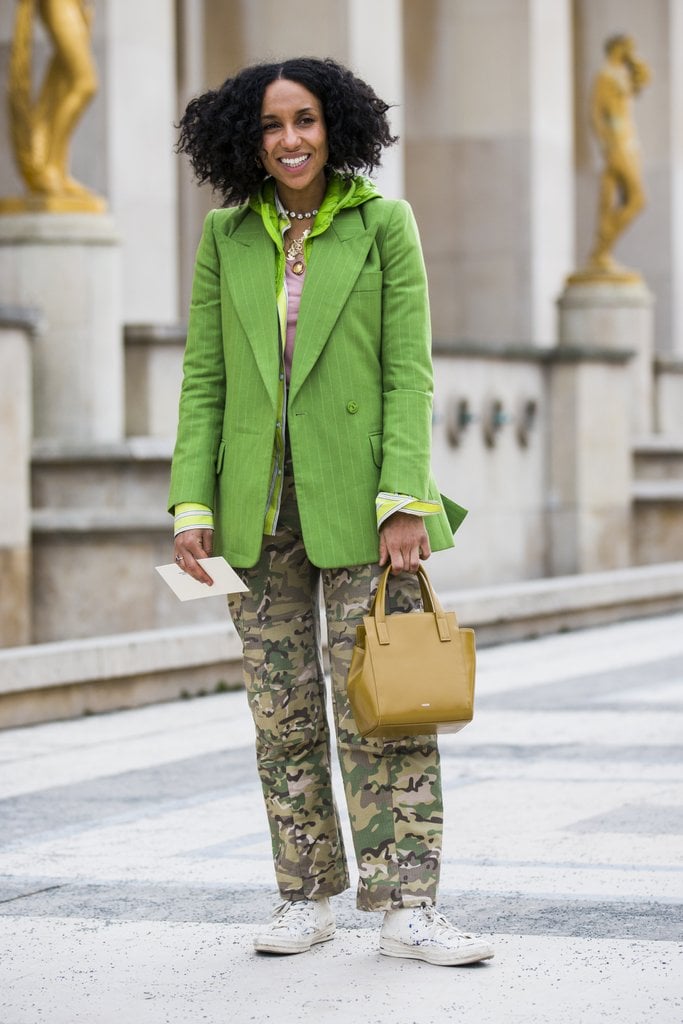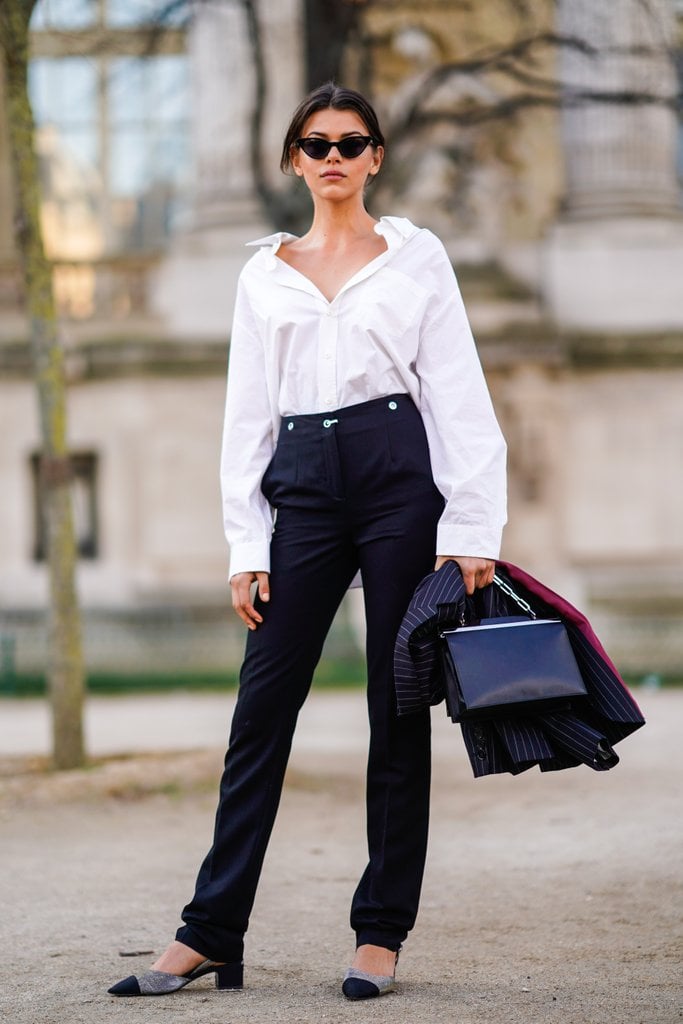 Go back to your basics by pairing high-waisted trousers with a white button-down, then accessorize with trendy, of-the-moment pieces, like micro sunglasses and slingback pumps.
Hang onto an oversize pouch, and let that be the statement of your look.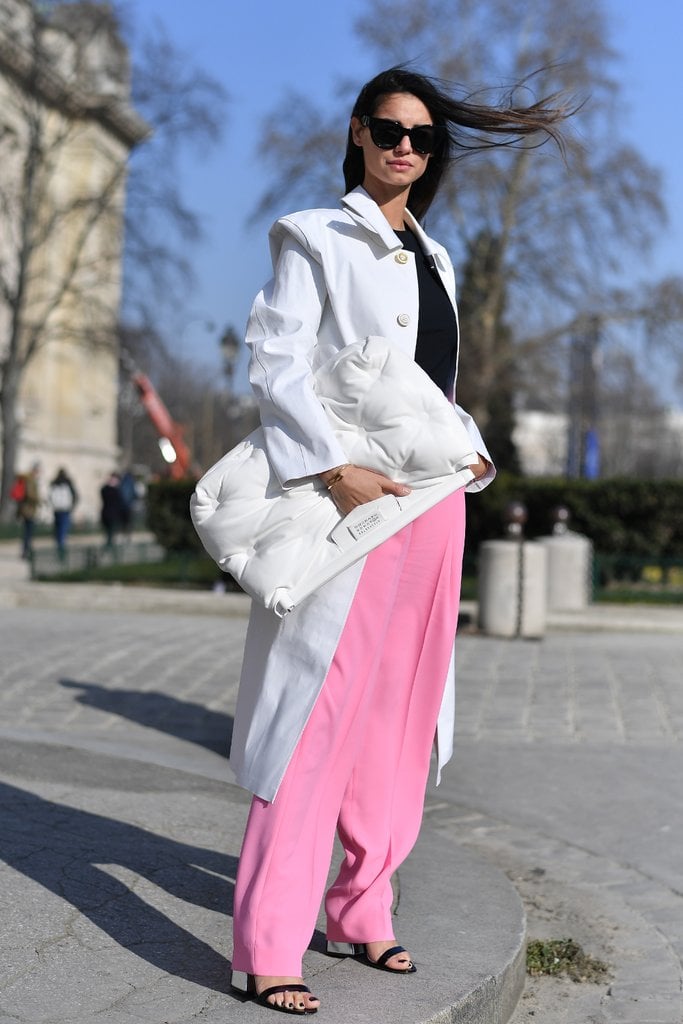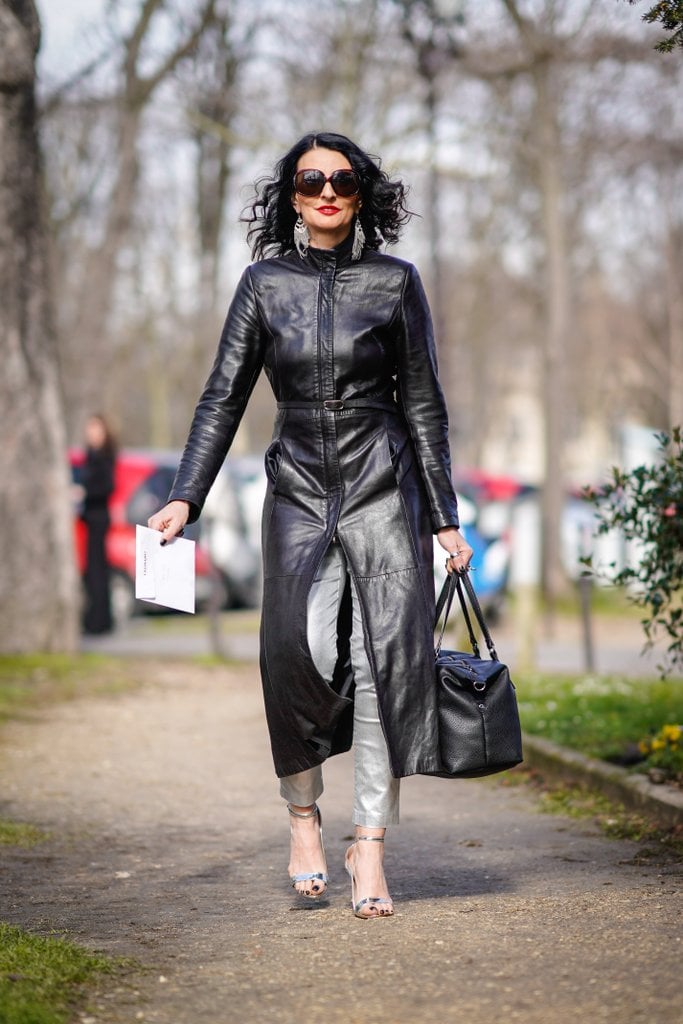 Pair your leather statement jacket with shimmery metallics, including a pair of chandelier statement earrings.
Achieve full-on Western flair with a modest, high-neck dress and wide-brim hat.