How a Stylist Styles on Set
1 Style Expert Explains the Secret Photo Shoot Hack That Will Instantly Elevate Your Look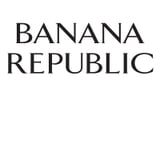 Is your wardrobe ready for Spring? We've partnered with
Banana Republic
to share insider secrets to styling your Spring dresses for a more put-together look this season.
We all know that a Spring dress can be the simplest yet most sophisticated wardrobe essential in your closet. The new Spring collection from Banana Republic is filled with classic and on-trend dress options — the perfect canvas for personal style. With just one piece you can elevate your look, but what if we told you there is a secret to make your best dress even better?
According to POPSUGAR Style Director Dana Cohn, whether you're heading to the office or a weekend jaunt with friends, there is one behind-the-scenes trick that she uses to instantly elevate any look: a top layer. You can tie it around your waist or throw it over your shoulder; read on to learn more about the chic new twist.
Let your form-flattering dress shine through. When styling a top layer, you never want it to take away from the chic, sophisticated look of your striped tank dress. For Dana, a blazer is a great way to elevate your look, while still pulling together the whole ensemble.
"I often style blazers over the shoulder because they look effortless, and it helps to show off the piece below," Dana said. "But it's important to make sure it makes sense in the environment you're in." According to Dana, you'll make the best impression with this over-the-shoulder look while sitting in a meeting, grabbing drinks after work, or at brunch with friends.
We love nothing like a throw-on-and-go dress or jumpsuit option. But when you want to keep your supercomfy dress or utilitarian jumpsuit looking casual and cool, sweaters are the way to go. "I love styling with sweaters," Dana explained. "The key is to keep it loose and relaxed."
Dana also noted there is one rule to live by if you're going to take on this trendy, casual look at home. "When tying a sweater at the waist, I always make sure to tie it at the hip," she said.
Want to make a definitive statement with your go-to knit dress? Well, there are few closet pairings Dana loves more than a classic striped knit dress paired with a good trench. "They are just so classic, and I love that they look good open or closed," she said. When shopping for a trench to go with your Spring dresses, the key is weight. "I like to look for trenches with weight that won't wrinkle easily," she explained.
"They look classic when paired with your favorite dress or denim, and given the fact they're such a timeless silhouette, you can experiment with different hues, like navy."
Your mini-dress is about to get a street-style worthy upgrade. And while you may think the same trends repeat themselves season after season, for Dana, some looks are more relevant than others. One trend Dana is currently loving? Contrasting lengths! Especially when it comes to playing up a floral-print mini dress.
"This look feels so fresh right now," she explained. As a general rule, Dana says three-quarter-length pieces are the easiest to style. "A three-quarter-length coat looks good with long or short dresses, and a three-quarter-length dress looks good with a long or cropped jacket!"
Looking for a way to wear your bright and cheerful dress to the office or on a date night? Sweaters are key. "I love how a good sweater can make any bright and fun look cozy and casual while adding texture," Dana said. It's something to keep in mind, especially when styling a vivid and colorful dress for Spring. Prepare for a chilly office setting or a brisk night with a loose sweater tied asymmetrically across your body. Dana said it looks more stylish, current, and intentional than draping it over your shoulders.
Dana thinks a wrap dress works no-matter the time of year. But when getting ready for Spring, it's important to take stock of the current state of your closet. If you love darker tones for dresses, you might want to consider incorporating a camel jacket into your rotation. "It's just as versatile as a black jacket and one you might not already own," Dana explained.
"It will be the perfect juxtaposition against your signature wrap dress for Spring while still complementing pastel or bright dresses nicely."
When it comes to styling your favorite jumpsuit, you want to choose on-trend pieces that will last through next season. You may have a black leather jacket already in your coat closet, but what about a leather jacket in a statement nude shade? "Trendy pieces are worth the splurge when they are outfit makers," Dana said.
"A silhouette and shade like this will help update classic pieces, like a chic jumpsuit, season to season," she said. "It can really help update your entire wardrobe if you pick the right items."
Want to get into the Spring season? See how other women are adding a personal twist to their dress style and be inspired by Banana Republic!