How to Transition Your Wardrobe in the Fall
How to Transition Your Denim Wardrobe From Season to Season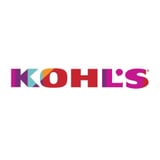 There are a few things we love about early Fall: brisk mornings, apple picking, and a warm closet color palette. We've partnered with
Kohl's
to share the denim outfit formulas you need to follow this coming season.
Fall is such a confusing time for our closets. While we're big fans of the autumnal classic — a jeans-and-sweater combo — the truth is, much of early Fall is a mixed bag in terms of weather, which can make dressing your favorite denim difficult. It could be freezing one day and humid the next with a fluke snowstorm thrown in every now and then for good measure. (Thanks, global warming!)
All these different types of weather conditions can make forecasting your Fall closet a bit of a challenge, but there is actually a very easy fix: color. The right play on color can take any denim-look to new heights and create much-needed variety in your wardrobe. The trick is to get inspired by an on-trend palette — like poppy reds and vivid yellows — and combine them with your versatile denim pieces for a transitional wardrobe that will work for you no matter what your weather app says.
No closet is complete without this staple silhouette: an A-line dress. The flattering fit and button-down front make this an obvious winner, but it's the floral print and bright red color that make this dress the perfect addition to both your Summer and Fall wardrobes. While you've heard of dressing a look up or down, it's this vibrant shade of red that allows you to dress your look "warm or cold" for any season and is the perfect Fall look when paired with a classic denim jacket. Wear it alone with faux-suede sandals when the weather heats up or with your favorite jean jacket and your jute tote for an apple-picking outing.
One more time for the people in the back: don't be afraid to play with color all year round! This mustard-yellow blazer is perfect for chilly days, whether that's from sitting under the office AC vent or from venturing out in the brisk Fall wind. Pair it with a classic white t-shirt and a timeless pair of dark denim for a sophisticated look, then add a pair of snake-print heels for a trendier take.
One word: tie-dye. Honestly, we've never been so excited about a revived trend. And while it may seem like a Summer-only trend, you can make tie-dye work in the Fall when you wear it with your favorite jeans and opt for pieces that feature warmer tones, like this burgundy and blue sweater. Just pair it with your always-flattering fitted jeans and kitten-heeled booties and you'll be rocking it like it's 1999.
We're not going to lie. We love wearing black once the temps drop. Black is flattering, is easy to style, and always looks polished. That being said, it's nice to add a little pop of color to a classic black ensemble for a bit of style spontaneity. This black blouse has a subtle, yet colorful, floral print that makes this a cheerful top to wear in the Summer or Fall. Style it with cropped, wide-legged jeans that are so on-trend this season and black slides for a casual yet chic look. And since the print has so many colors, you can pull from that palette when choosing accessories, like a mustard-yellow bag.
How to pull off wearing a tropical print year round? By pairing it with timeless staples. This bold top is grounded by a tailored pair of red denim (a surprising stand out in your denim collection) and white Vans. Throw on a boxy-fitted trench, and you've turned a seemingly one-season top into a year-round go-to!
Art Director: Samara Grossman, Photographer: Matthew Zach, Prop Stylist: Jeremy Parker, Producer: Andi Nash