How to Wear Knee-High Gladiator Sandals
We Didn't See This Must-Buy Coming . . .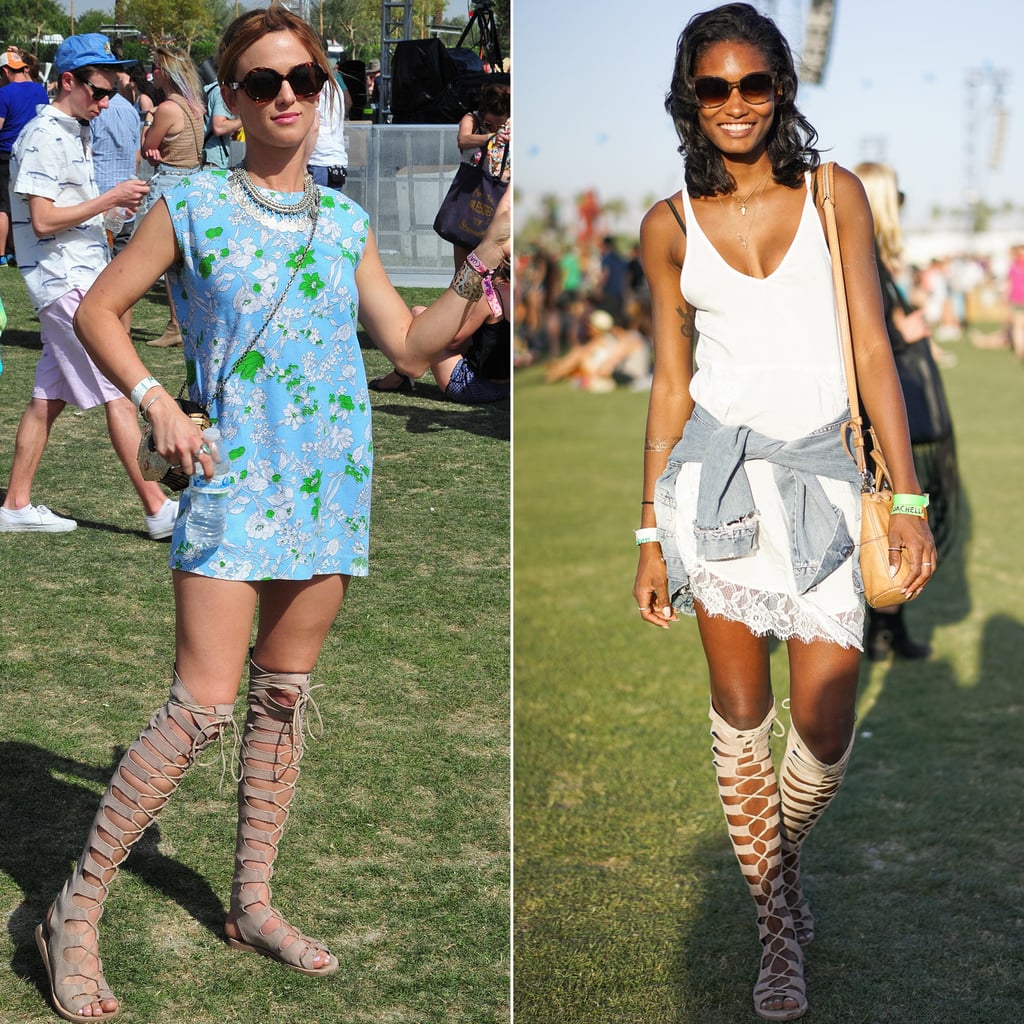 1
We Didn't See This Must-Buy Coming . . .
Throughout my shopping past, there have been certain bags, shoes, or dresses I've laid eyes on and knew, instantly, that I was in love. Whether that was followed up by an impulsive swipe of the credit card or simply months or yearning and/or saving depended on my bank account and more.
Conversely, there have been some items I've initially encountered and wrote off as not for me, only to come creeping back a few months later singing a different tune and thinking I might just need to make it official. That's exactly what happened with knee-high gladiator sandals. When they first showed up on the scene, something about the height felt off, and I stayed away, rocking my leather no higher than the ankle bone. It kind of felt like a done deal, too, until this year's festival style brought two fabulous pictures of pretty-perfect Spring outfits where the women made micromini hemlines work, thanks to flat sandals that extended to the knee. Just like that, I was scouring the web for the perfect pair for formerly unbelieving me.
Source: Getty and Angela Pham/BFAnyc.com