How to Wear Sneakers For Every Occasion
1 Fitness Pro's Secret to Success Is Her Killer Sneaker Collection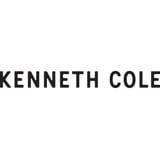 In 2019, sneakers are more versatile than ever. Teaming up with
Kenneth Cole
, we're proving sneakers are capable of getting you through anything — from the big meeting to the first date.
As a fitness influencer with a 9-to-5 at POPSUGAR, a case of wanderlust, and an active social life, Christine Abramo depends on her robust sneaker collection for daily comfort, style, and versatility. In fact, you'll rarely see her in anything else. Her collection, which consists of about 50-plus pairs and includes her beloved Kenneth Coles, began as a way for her to express herself while balancing a busy lifestyle. Today, with a few key Kenneth Cole additions, it's evolved into a signature part of her style. "I feel most empowered when I'm wearing sneakers because when I'm comfortable, I'm confident," she said. "There are so many incredible styles that allow me to express my style throughout my entire day."
For Christine, she says being a sneak-HER-head allows her to feel confident and feminine without having to wear heels. She practices what she preaches — wearing sneakers with everything from dresses, skirts, fitness attire, work clothes, and even to formal events. "I shamelessly wore sneakers to the wedding of one of my best friends," she said. "I was a bridesmaid and was wearing heels all day for the photos and ceremony and decided to put on a pair of my favorite high-tops for the rest of the night. I received tons of compliments and was the comfiest one at the wedding."

Below, see how Christine's sneakers effortlessly carry her through life's adventures, allowing her to remain on-trend and comfortable without skipping a beat. You may just want to take notes!
In the office, Christine prefers to keep it professional and polished with a playful twist, which translates into feminine silhouettes and pops of color. "A skirt and sneakers are one of my go-to combos. Feeling confident at work is important to me, and to do that I usually need to feel comfortable. This is a power pairing I can always count on."
Sneakers that reflect her outgoing personality are also a must, making this particular pair a no-brainer — especially when teamed with neutrals. "I love how colorful and fun these sneakers are," she said. "They brighten up my work wardrobe in an instant."
Growing up as an athlete, Christine associates confidence with fitness and comfort. As a result, she maintains a vigorous athletic lifestyle, one that is extremely important to her. Not only does she regularly engage with her 108,000 fitness-obsessed Instagram followers, she's completed 55 half marathons, she's a Spin instructor, and she ran the NYC marathon this past year.
As someone who has helped design her own fitness clothing line, high-quality, up-for-anything fitness apparel is essential in her regular rotation. "I like my workout wear to be functional and chic. Pastel sneakers like these definitely fit the bill," she said.
Aside from working and training, Christine also prioritizes spending time with friends and family. When out and about, her tried-and-true uniform is a jeans-and-sneakers combo. "I like to stay casual but cool when I'm out with friends," the New Yorker said. "I love exploring new neighborhoods and trying unique restaurants, and my footwear needs to keep me comfy all day long." Christine finds these crisp white sneaks are up to the task — and are versatile enough to go with everything in her closet.
As a travel aficionado, Christine makes a point to visit various countries multiple times a year. After studying abroad in Spain, she regularly travels back, and this year she's also heading to Amsterdam and South Africa. "Travel is a big part of my life, and I have to be comfortable when I'm exploring," she said. "Sneakers are my footwear of choice because they're lightweight and versatile and can double as a workout shoe, saving me room in my suitcase."
Her best advice for fellow sneaker-lovers? "Trust your first instinct. If you like a pair of sneakers, get them! Don't question what anyone else will think."
Sho​p Christine's favorite Kenneth Cole sneakers:
Credits: Photographer: Lauren Loncar; Art Director: Colleen Lennon; Hair and Makeup: Ashley Schultz; Wardrobe Stylists: Kathleen Harper and Emma Sousa; Props Stylist: Aja Coons; Producer: Cassie Doyle