How to Wear Wide-Leg Crop Pants
These Chinos Are the New It Pants of 2019. Are They in Your Closet?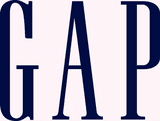 Hello, new favorite pants! We've partnered with
Gap
to bring you the must-have style for Spring and show you exactly how to wear them all season long.
Here at POPSUGAR, if we could pick only one pant style to wear, it would definitely be something cropped, with a high waist and a wide leg. The fit is flattering, the styling options endless, and it just works. With the recent rise of cropped wide-leg jeans, we figured we hit the pant jackpot. That is, until we met their chino counterpart. Trust us when we say that with even more color options to choose from, including a range of Spring sorbets, they're just as easy to live in as your favorite jeans. We've put together a handful of chino outfits using staples you probably already have in your closet. The looks ahead prove that these babies deserve a spot at the very front of your wardrobe. Better make room now!
If khaki pants bring to mind utilitarian functionality or traditional menswear, you haven't seen these! With their modern fit and feminine style, these chinos reinvent the idea of khaki. Plus, with the right styling, they can look polished and pretty. We suggest grounding the pants in neutral tones, like brown and white, and layering in an interesting printed piece, like a plaid blazer or trench coat, for visual interest. From there, play up the femininity with details like pearl earrings and pointy-toe pumps.
One of the easiest on-trend styles to replicate at home is a head-to-toe monochromatic look. While this can apply to any hue, Spring is the perfect time to go all in with the bright whites. For a clean and crisp outfit, match a pair of white chinos with a white denim jacket. With such a neutral canvas, you can take some liberties with your accessories. We love statement earrings or statement shoes — or both!
Speaking of color, pastels are a Spring staple, and there are plenty of ways to incorporate them into your seasonal wardrobe. One unexpected way? Opting for a pair of pastel chinos. If you're intimidated by the idea of wearing mint green pants, don't be. The easiest way to rock them is to center your look around the pants by keeping the rest of your outfit simple and neutral. Think: classic pullover sweaters and slip-on sneakers, all in a pale palette.
Get ready to file pale pink chinos under pants you never knew you needed. While you could easily wear these with neutrals just as you would the mint chinos, we suggest having fun with color. Play up the pants with a patterned sweater or blouse in complementary tones — for instance a striped sweater that incorporates the same pink hue as the pants. Then, finish the look with easy-to-wear staples like a denim jacket and sneakers.
Credits: Photographer: Diggy Lloyd; Senior Art Director: Colleen Lennon; Prop Stylist: Kristin St. Clair; Wardrobe Stylist: Stephanie Nguyen & Emma Sousa; Hair & Makeup Artist: Carrie LaMarca; Model: Kate Redeker; Producer: Cassie Doyle