Insider Guide to LA
The New LA: Insiders Shaping the City Take Us on a Tour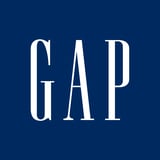 You don't know a person – or their city – until you walk a few miles in their shoes. Here four LA activists take us on a tour of their communities. We teamed up with
Gap
to tell their stories.
Leave your guidebook at home. If you want to see the real Los Angeles, take the advice of four young people shaping their communities for the better. They are the new local legends — and they're sharing a list of hot spots that define LA.
On this tour, you'll meet Ana Flores, the founder of #WeAllGrow Latina Network, a community of Latina digital influencers. And Dumbfoundead, a hip-hop artist who was born in Buenos Aires to Korean immigrants, smuggled through Mexico, and raised in LA. Ana will share her favorite spots to nourish her body and soul, while Dumbfoundead brings us to the back streets of Koreatown. These are the people and places that matter.
Then there's Candace Reels, an activist and founder of Female Collective, an apparel brand and online community that celebrates women. And Ajay Relan, who started #HashtagLunchbag, a movement that provides thousands of bagged lunches complete with love messages to those in need. Candace knows what's good in Silver Lake, while Ajay can take you to the must-see places in Hollywood. With these four, you'll have LA covered. You might even be inspired to get involved in your own community. Pack your bags. We're heading to the New LA.
Meet Candace. She started Female Collective, an apparel brand and online community. As a community-conscious business, proceeds from the Female Collective's feminist graphic tee line go to groups like Planned Parenthood and Girl Rising. And on the Female Collective's Instagram, Candace brings attention to those marginalized on a daily basis. "I find it important to let people know what's happening in their community and give them steps on how they can make a difference," she says. Candace hopes the LA social-awareness scene continues to grow. "Cities like NYC and Washington DC are known for their activism work, but LA isn't," she laments, "even though there are a ton of people in Los Angeles who are fighting the good fight. "
In her own neighborhood of Silver Lake, Candace sees different groups coming together to create something special. "The diverse people, restaurants, clothing stores, specialty stores, and activities are what make Silver Lake so special," she says. "There is literally something for everyone." As a fashion insider, Candace also has her pulse on the style vibe in Silver Lake. Think denim: overalls, jeans, a denim jacket — and for Candace, a pop of color. "People keep it very beige and denim, which is great. But I just love bright colors. I do stand out a bit." Here are some of Candace's favorite spots to do just that.
Cliff's Edge: Candace is passionate about organic, seasonal food, which is why Cliff's Edge is a must-go when she has visitors. It also comes with a wow factor: a tree in the middle of the space. On the weekends, this is where she grabs brunch or dinner with her friends. "That's the new club in LA," she says.
Echo Park Lake: Candace goes here to clear her mind. You can find her meditating, running, or just taking in nature. Being born and raised in LA, she's seen the lake change. "It used to be a spot that was a little sketchy. But since they renovated it, it's great for families," she says. She recommends checking out the café, where you can get some classic LA avocado toast.
LA entrepreneur Ajay Relan wanted to do more with his life. So he started #HashtagLunchbag, a movement that provides bagged lunches to the hungry. And each bag is filled with a love message. Thanks to social media and a network of other hustlers and friends, Ajay and his co-founders have served over 150 cities on five continents. "My friends and I created #HashtagLunchbag when we had some trouble finding a volunteer opportunity that spoke to us," Ajay recounts. They were looking for something easy, fun, and engaging. "Our spontaneous activity on a Christmas morning turned into a global movement," he says.
Ajay says his favorite spots in LA give him a chance to self-reflect, tap into his creativity, and engage with friends. Below are some of his top picks.

The Parlor: Before he started #HashtagLunchbag, Ajay opened The Parlor, a Hollywood sports bar with a sophisticated twist.
Hollywood Food Coalition: This food coalition looks for energetic volunteers to help serve their nightly buffet meal from 5:45 p.m. to 8:30 p.m.
Griffith Park: At five times the size of NYC's Central Park, Griffith is one of America's largest urban parks. Located in the Los Feliz neighborhood of LA, the park includes an outdoor theater, zoo, museums, playgrounds, and an iconic observatory. There are also more than 50 hiking trails and great views of the Hollywood sign.
Every day, Ana Flores is motivated by LA's Latina community. "It's the reason I continue being an entrepreneur in a mission-led company," she says. As the founder and CEO of #WeAllGrow Latina Network, Ana is doing her community proud. In 2016, she was invited to a summit on gender diversity issues at the Obama White House. Back at home, Ana says she's using her platform to make sure the stories of Latinas are being told by leading the first and largest group of Latina digital influencers. "I'm also advocating within the community for us to recognize our own power," she explains. Here are the spots in LA where she recharges.
House of Intuition: Spirituality is a huge part of Ana's life, and the House of Intuition is where Ana feels at home. There, she can shop for ancient healing items and connect with her ancestral heritage.
La Monarca Bakery: "LA offers so much for those looking for wellness, nature, and self-care activities, which is how I love to spend my time," Ana says. "But you always need a sugar fix," she admits. For that, she heads to La Monarca Bakery, where you can find a selection of cakes, pastries and breads that are household staples in Mexico, where Ana lived for five years.
Hip-hop artist Dumbfoundead was born in Buenos Aires to Korean immigrants. At three years old, he immigrated to America via Mexico. "My mom carried us as babies and she described the journey as brutal and scary," he recounts. Just like many of his fellow Los Angelenos, his family came to America looking for opportunities.
Dumbfoundead has found the modern American dream. Today, he has 500,000 YouTube fans from all over the world. Also known as Jonathan Park, DFD, Dumb, or Parker, Dumbfoundead doesn't just create music. He is also an advocate for Asian-American representation in mainstream media. His goal is to increase cultural pride among Korean Americans. "Koreatown is a proud community especially after rising from ashes post LA riot," he told us. "At one point it was up in flames and now it's one of the most thriving communities in Los Angeles." Here's where he loves to experience it.
Bresee Foundation: Growing up, Dumbfoundead went to this youth center to stay out of trouble. And he still returns today. "I visit my youth center as often possible and even started a music program a couple years ago called "knockstudy," he explains.
Escala: Here you can enjoy a South American meal prepared by a Korean chef. "Koreatown is actually very diverse with all types of ethnicities that work together in harmony to grow the community," Dumbfoundead tells us, and this restaurant is the perfect example. Escala's chef is originally Korean, but came to LA from Columbia and serves South American food. That's fitting for K-Town, where 50 percent of the population is Latino.
Los Angeles is filled with surprises, if you know where to look. And now you do — thanks to these community-minded influencers.
Illustrator; Saskia Wariner