Jamie Chung and Bryan Greenberg Holiday Style
Jamie Chung and Bryan Greenberg Have the Answer to the Ultimate Marriage, Career, and Holiday Season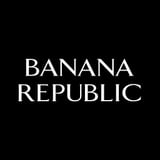 POPSUGAR and Complex partnered with
Banana Republic
to find out how Jamie Chung and Bryan Greenberg created a new holiday tradition that fulfills their desire for adventure and helps them grow together.
Jamie Chung and Bryan Greenberg know what it takes to achieve their dreams — and it typically involves a very busy schedule. While she's not working on film and TV projects, Jamie helps set style trends on her fashion blog What the Chung? And Bryan spends most of his time on set acting, on tour with his band, or working on new music. It's amazing they have enough time in the day for work, let alone each other.
"The truth is, we live very different lives because we're apart so much," Bryan tells us. "We don't have a normal relationship in that sense." Two successful careers can turn a marriage into a long-distance relationship for a power couple like Jamie and Bryan, but they're OK with that. "This is the life we've chosen, so we don't fight it. We try to enjoy the time we have," Bryan tells us. Luckily, they also have a secret for finding downtime together: traveling the world as a couple during the holidays.
Each year, they leave behind work and family obligations to explore somewhere new together. Bryan's passion is music and Jamie loves fashion, but a love of travel is something they have in common. They've been all over the world, making memories in Indonesia, Hong Kong, and Costa Rica. "Christmas and New Year's is something we do for ourselves," Bryan maintains. "That's when we choose to travel."
Of course, it doesn't always go as planned, like in 2013, when they escaped to the Caribbean shortly after getting engaged. "I'm not good with sitting on a beach. We went to Turks and Caicos, and it was so boring for us," Bryan admits, laughing at the memory. "Our trip has to include some sort of cultural experience or something physical," Jamie explains, joking that they were counting down the days to getting off the island. Luckily, vacation "fails" can help you build memories as a couple, too.
Jamie and Bryan, who tied the knot in 2015, work hard on their personal projects during the year, but they take a break from it all between Christmas and New Year's to focus on a shared passion: traveling the world. While adventures brings them together, Jamie and Bryan still maintain different travel styles, and they're not afraid to laugh, debate, and sometimes agree to disagree about where to go next. Jamie prefers warm weather destinations, while Bryan loves the mountains. "She'll get me into surfing places, and I'll get her into ski resorts," Bryan explains. This year they're hoping to see a bit of both — the best type of marital compromise.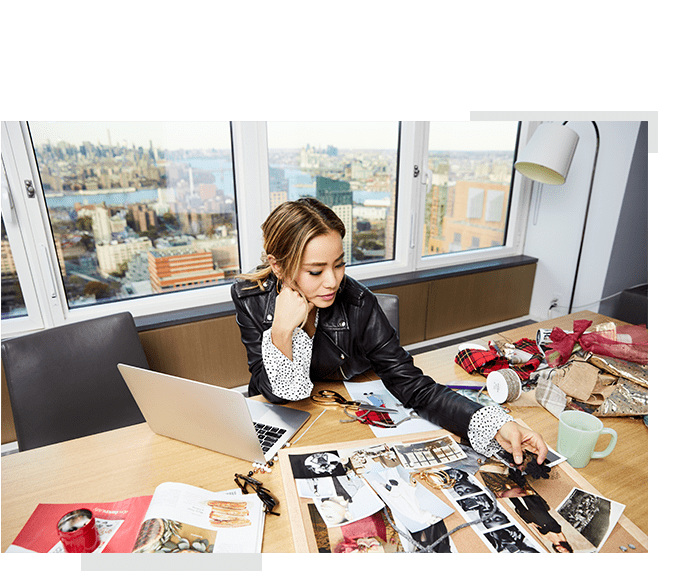 Jamie and Bryan have created their own recipe for a happy marriage, in part thanks to her mom's words of wisdom. "My mom gave me really good advice, which is try to have independence even as a couple," Jamie explains. "In her translation, it was probably more about keeping separate bank accounts," Jamie tells us, as she and Bryan both laugh. "But, I feel like what she was really trying to say is that as a couple, it's important to have your own individual things going on."
"Jamie has such a great sense of style, so who am I to say anything about what she's wearing," Bryan jokes, adding that while Jamie is "classy," he's pretty much been rocking a casual look his whole life. But like most things, they've found some common ground: "The one thing we do bond over is our obsession with sneakers," Jamie says. But Bryan adds he does appreciate a good suit.
Both Bryan and Jamie say being in a long-distance relationship helps them maintain their own careers and identities while they're apart — which they value. But it also makes them stronger as a couple: "Bryan is very music based and I'm more fashion focused, but it's nice to be a couple and still have your own thing," Jamie explains. "When you're separated with distance, the time together is more precious." Bryan says the secret is being present when they are together: "We try to get off our phones. It's a conscious choice."
And that's why the holidays are so important to them. It's a time for them to reconnect and escape. Jamie's love of fashion might even get her to come on board with Bryan's desire for a cold-weather mountain getaway this year. While she loves any excuse to wear festive sequins, satin, or velvet at the end of the year, she also has as soft spot for cozy sweaters: "They're definitely more meant for a mountain vacation, so I'm OK with that."
More From Banana Republic