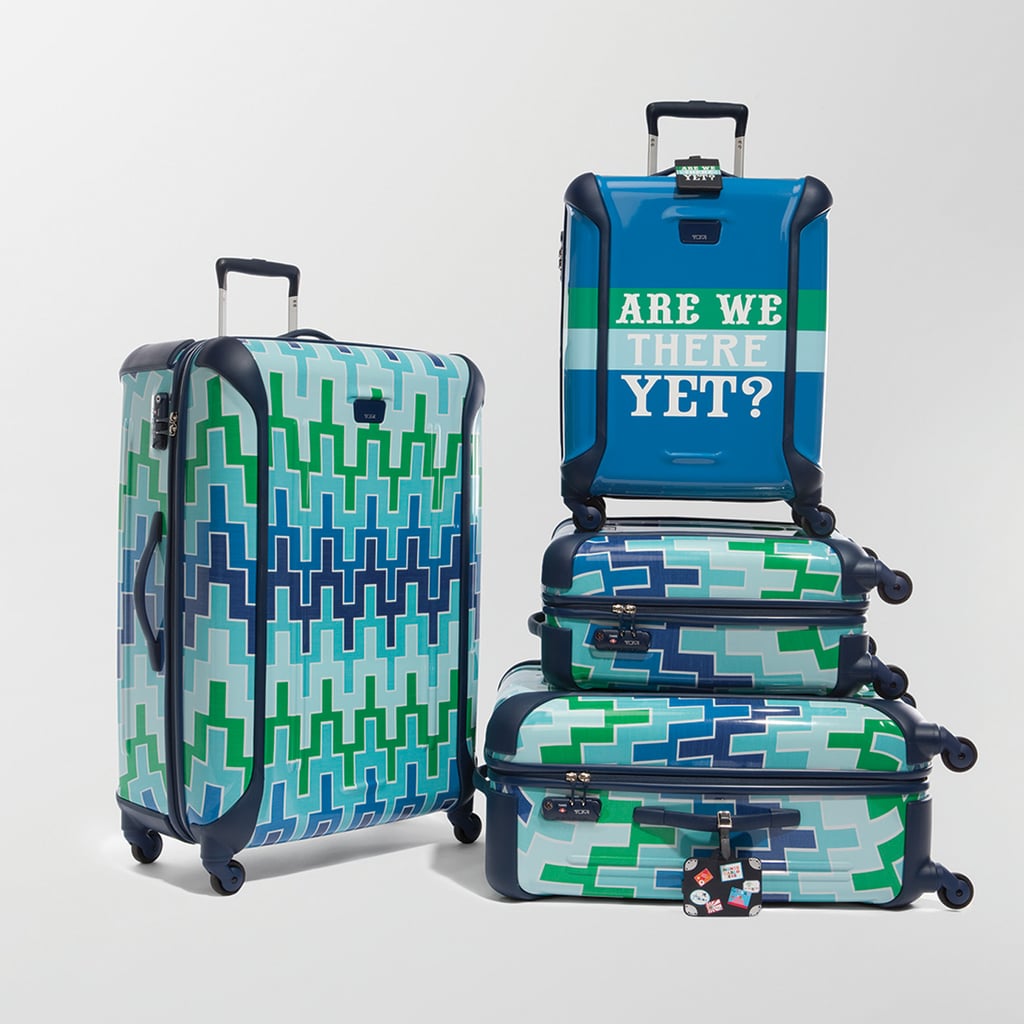 1
Suitcase Envy Is Now a Thing
The piece: Jonathan Adler Travels With Tumi Luggage
The price: $55-$725
Why we want it: When it comes to bags, it's usually the leather, top-handle, or crossbody styles that get us all excited — not the rolling wheel, zip-up variety. That all changed as soon as we heard word of Jonathan Adler's collaboration with Tumi.
The potter, designer, and author (not to mention all-around stylish man) has been delighting us with chic items for the home for a while now and grabbed our attention last when teaming up with TOMS for some cheery Spring shoes. For his latest project, he worked with It luggage label Tumi on a 15-piece collection of trolley suitcases, soft carry-on totes, and small accessory bags that are more than injected with his particular brand of fun. After hearing him spill on his career start and work with Tumi, we jumped at an opportunity to spend a little bit more quality time quizzing him on his travel style.
POPSUGAR: Ever lost your suitcase and wound up in a not-so-chic situation?
Jonathan Adler: I'm a strict carry-on kind of guy, so no stories about having to spend a trip in the same old wrinkly travel clothes, fortunately. I never, ever check a bag. I'm a zippy person and need to be ready to go the second I step off the plane.
PS: What items always come in your carry-on?
JA: All the basics — a tie just in case and some running shoes to force myself to go for a run. Call me old school, but the one thing I never leave home without is a traveling picture frame with a picture of my hubby, Simon, in it.
PS: What's your perfect traveling outfit?
JA: White jeans, blue Adidas sneakers, and a light blue Brooks Brothers shirt. It's very similar to my everyday uniform, with the exception of the shoes, which are easier to slip off at security than my usual chunky, brown Trickers wingtips.
PS: Finish this sentence: "If I could travel on any mode of transportation, it would be _______."
JA: I wish the Concorde still existed (and it was safe). It was speedy and felt glamorous. Jet-set glamour used to be associated with travel and is sadly on the wane.
PS: Between you and [your husband] Simon [Doonan], who's the more relaxed, organized, feathers-can't-be-ruffled traveler?
JA: We're both travel pros, even though we've had some gnarly experiences over the years. A cup of tea, an eye mask, and a restorative snooze is all it takes to make us happy on the plane.