Kim Kardashian Sexy Slit Dress at Upfronts
Does Kim Kardashian's Sexy Slit Reveal Too Much?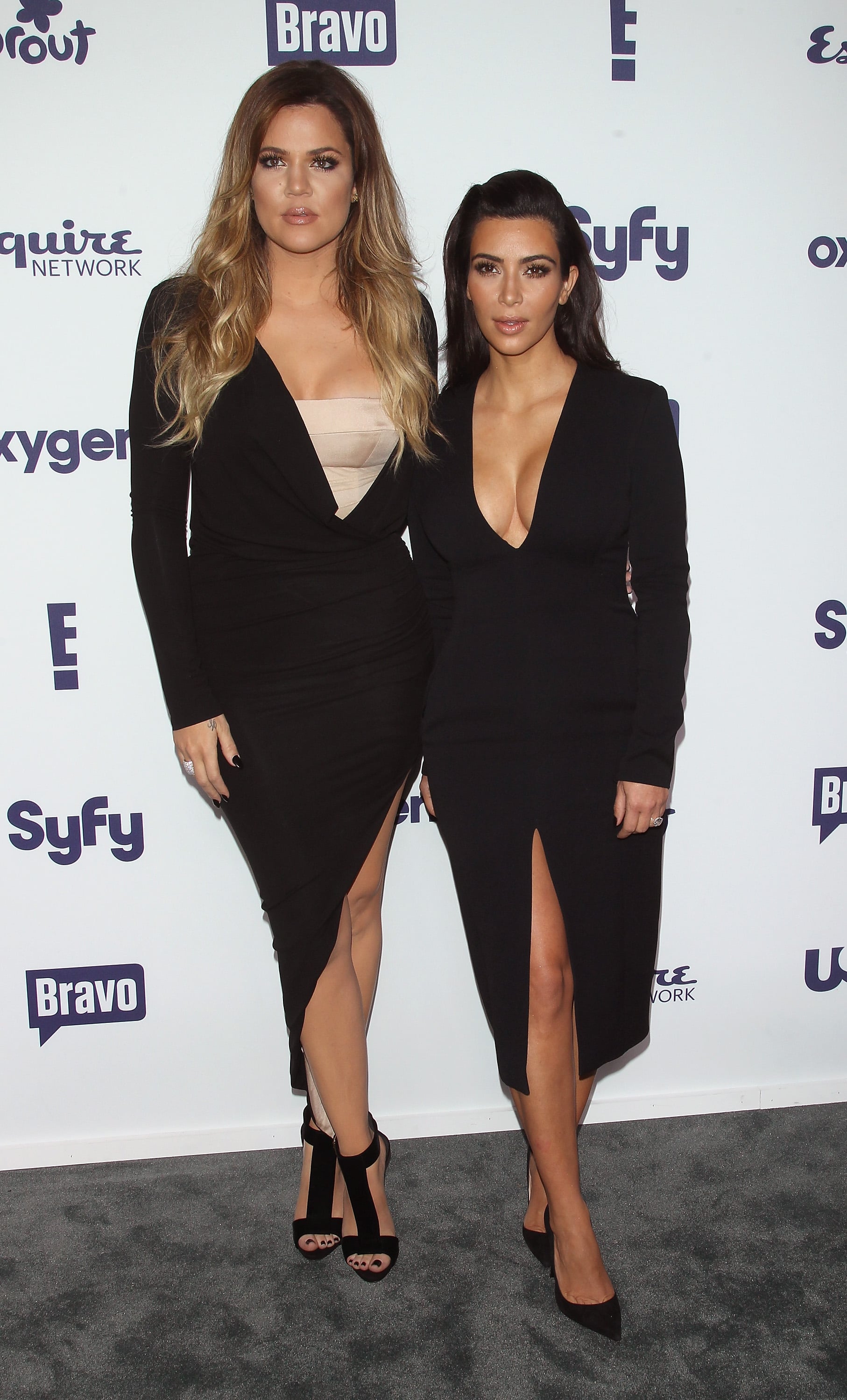 Where there's a Kardashian, an ultrasexy look is usually not far behind. And at the NBCUniversal Upfronts presentation yesterday in New York, both Kim and younger sister Khloé showed up in coordinating slinky black dresses that, never mind Kim's plunging neckline in her Wes Gordon number, left little to the imagination. So much so, that before stepping out in front of cameras, Khloé instituted a mandatory "vagina check" on Kim's up-to-there center slit.
"We have to do vagina checks," Khloé said on the red carpet. "I said, 'No, Kim, your vag is tucked away perfectly."
So, Kim's dress passed Khloé's test, but considering that the Kardashians tend to have a different barometer for acceptable clothing, do you think her look was too revealing?