Kim Kardashian Sheer Dress at Vienna Opera Ball
How Does Kim Kardashian Dress For the Opera?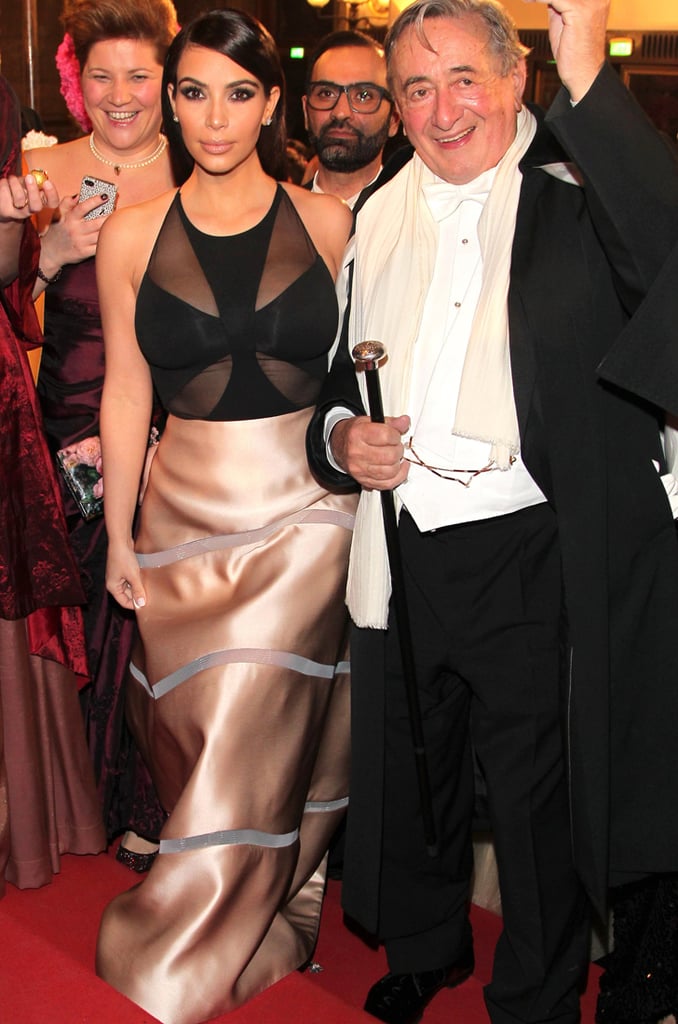 When in Vienna, do as the Austrians do. And for Kim Kardashian that meant a trip to the opera. And no ordinary opera would do — she is a Kardashian, after all. The always sultry dresser took her curves to the Opera Ball on the arm of Viennese entrepreneur Richard Lugner. And because this is Kim we're talking about here, she dressed the part while adding her signature sexy spin.
Taking the sheer trend to the next level with strategic crisscrossed black panels, she gave us a show that could rival the onstage performance. So, does she get your applause?