Laverne Cox Style Interview
Laverne Cox Dishes on Her Style Icons and Go-To Designers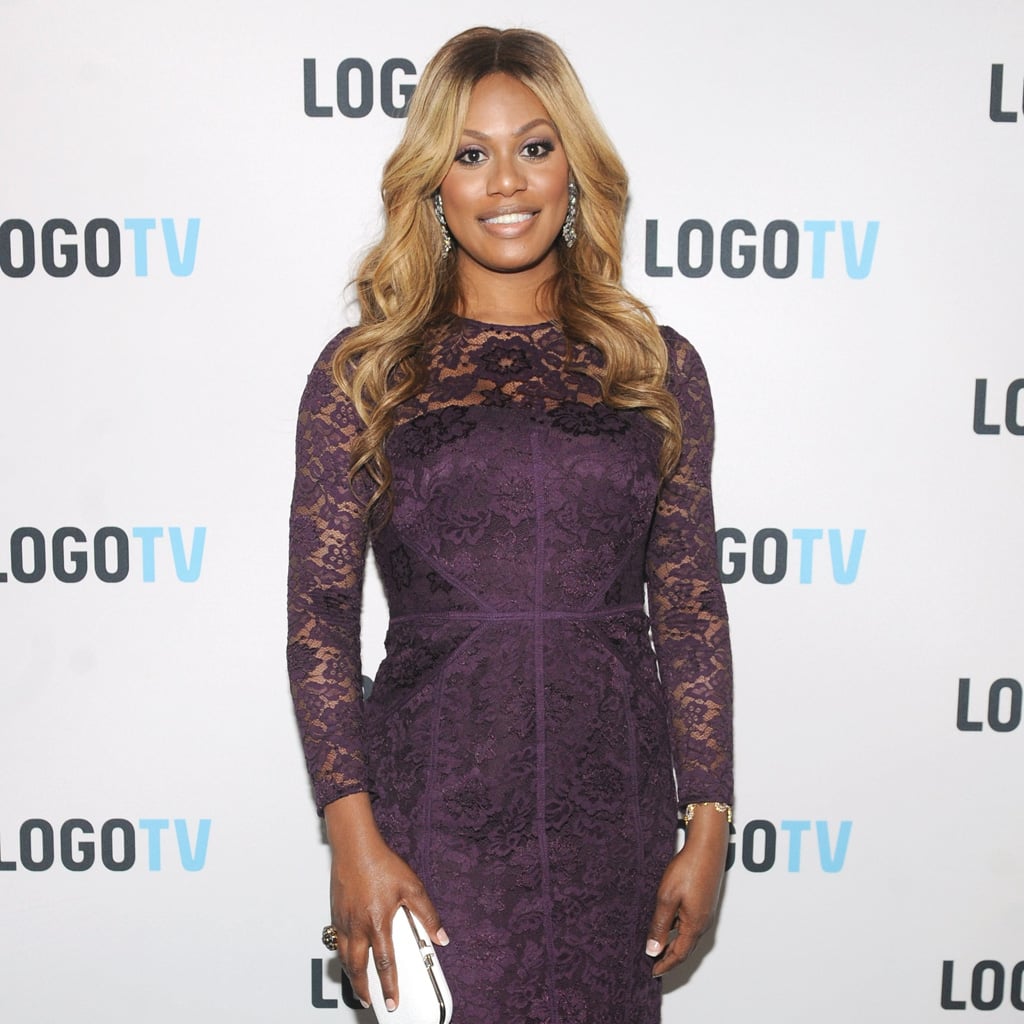 InStyle talked to Laverne Cox of Orange Is the New Black to get the inside scoop on her go-to designers, her fashion icons, and what works best for her body.
Laverne Cox makes an entrance without even trying. When she strides into N.Y.C.'s Library bar at the NoMad Hotel, heads turn with neck swiveling more appropriate for a Wimbledon match than for stargazing. Of course, it's hard to say whether the stir in the room is due to people recognizing her as the Emmy-nominated Orange Is the New Black actress or whether it's simply that the Alabama-raised Manhattanite commands attention. Even in ballet flats (she bought them at Payless—"They carry my size!"), she stands tall at 5 foot 11, in a plum-colored Milly dress with a vintage Céline bag slung over one arm. There is no danger of Cox fading into the background anytime soon: She's currently shooting Season 3 of OITNB, hosting a Web series sponsored by Revlon about self-empowerment, and working on a memoir for Harlequin, due out in 2015. Her downtime? Speaking on campuses across the country as an advocate for the transgender community. And she anticipates crazy days ahead, what with awards shows and a full slate of parties to attend, so today she opts for water at the bar.
"I'm on day five with no sugar or carbs. Sugar is delicious, but it won't help me fit into my dresses," she says, laughing. "Though I'm still convinced bacon will."
Red carpets and parties mean many outfits. Do you have any go-to designers?
The thing is, if you're not sample size, it gets very tricky. It's rare for designers to do a size 10 sample, which is what I am. I've been very lucky with pieces by Marc Bouwer, Donna Karan, and Hervé Léger by Max Azria.
What do you think works best for you?
Really, it's about knowing my body and showing off this body I've worked so hard for. I'm a self-made woman in every sense of the word—well, with some medical help [laughs]. But every woman needs to figure out how she wants to dress and present herself to the world. I love high fashion, but a lot of it is not made for curvy girls. I had a makeover show on VH1, and I came up with this acronym I still live by: FFPS.
I won't even attempt to guess what that stands for.
It's for "fit, fabric, proportion, and silhouette." Take fabric—there's wonderful clothing at discount stores that can look expensive. Most of my adult life I haven't had any money, but I've learned how to look pulled together. As for fit, tailoring is so important, and proportion and silhouette are about truly understanding your body and how things fall on your curves.
Growing up, who were some of your fashion icons?
When I was young, I was really into Leontyne Price. She was the first international black opera diva. My mother gave me this black-history book when I was a kid. Leontyne wore a turban, and she had big lips, high cheekbones, and dark skin like me. She was so elegant and had so much dignity and a tremendous amount of glamour. Leontyne was my first icon, but then, of course, there was Madonna, Cyndi Lauper, Boy George, and Annie Lennox. There was something about those '80s folks that spoke to me and gave me space to be myself.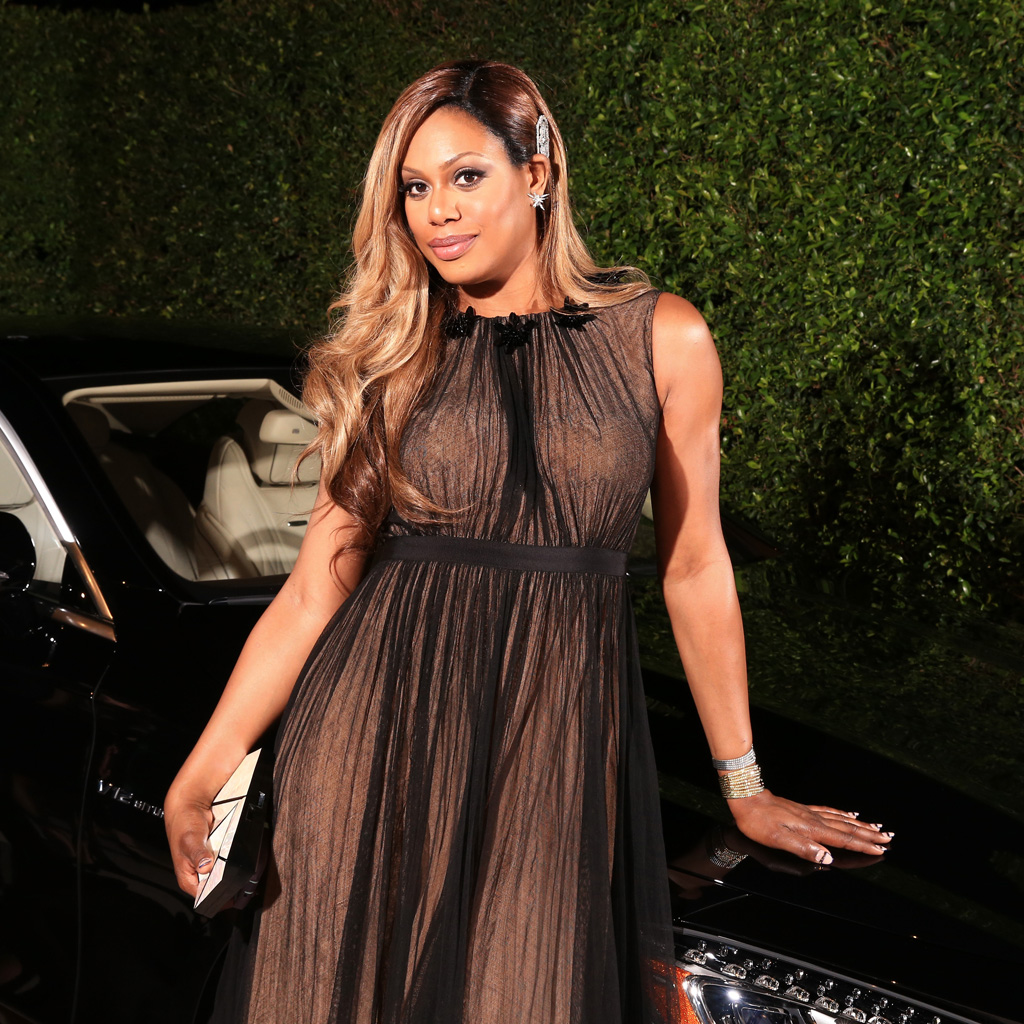 Is there a lot of pressure to be the groundbreaking woman at the forefront of transgender advocacy?
I have felt that pressure. Especially after I was on the cover of Time magazine. It's such a wonderful moment in my career and for my community—there's been a tipping point of taking control of our own narratives with unprecedented visibility. But I'm an artist, and even before I knew I was trans, I knew I was a performer.
Of course, with making history comes responsibility.
I'm not oblivious to that. When I got a public platform, I began speaking up and speaking out about issues that are important to me. But the reality is that there are a lot of amazing activists doing vital work. At the end of the day, I'm getting all of this attention mostly because I'm an actor on a popular show.
That show, Orange Is the New Black, is a sensation. And as Sophia, you've had some of the more emotional moments on it. I cried when her son visited her in jail.
Oh girl, I bawled in my apartment just reading the script. I'm so lucky. It's such a beautiful, funny, smart show. I remember early on one day, when we were filming in the cafeteria, and there were just all these women packed in. I looked around—there were young women and senior citizens, and there were black, white, Asian, Latina, gay, straight, butch, and femme. I've never seen anything like that! It was cool, but I was also like, Is anyone going to go for this? And this year we were nominated for 12 Emmys. Amazing.
More from InStyle:
If You Love OITNB and Cats, Then You Must Watch This
Peek Inside Laverne Cox's Emmy Day Diary
16 Bag and Pouch Pairings to Suit Your Every Mood