Madonna's Tuxedo at Grammys 2014
Madonna Let Her Son Pick Her Red Carpet Outfit — Was It a Good Call?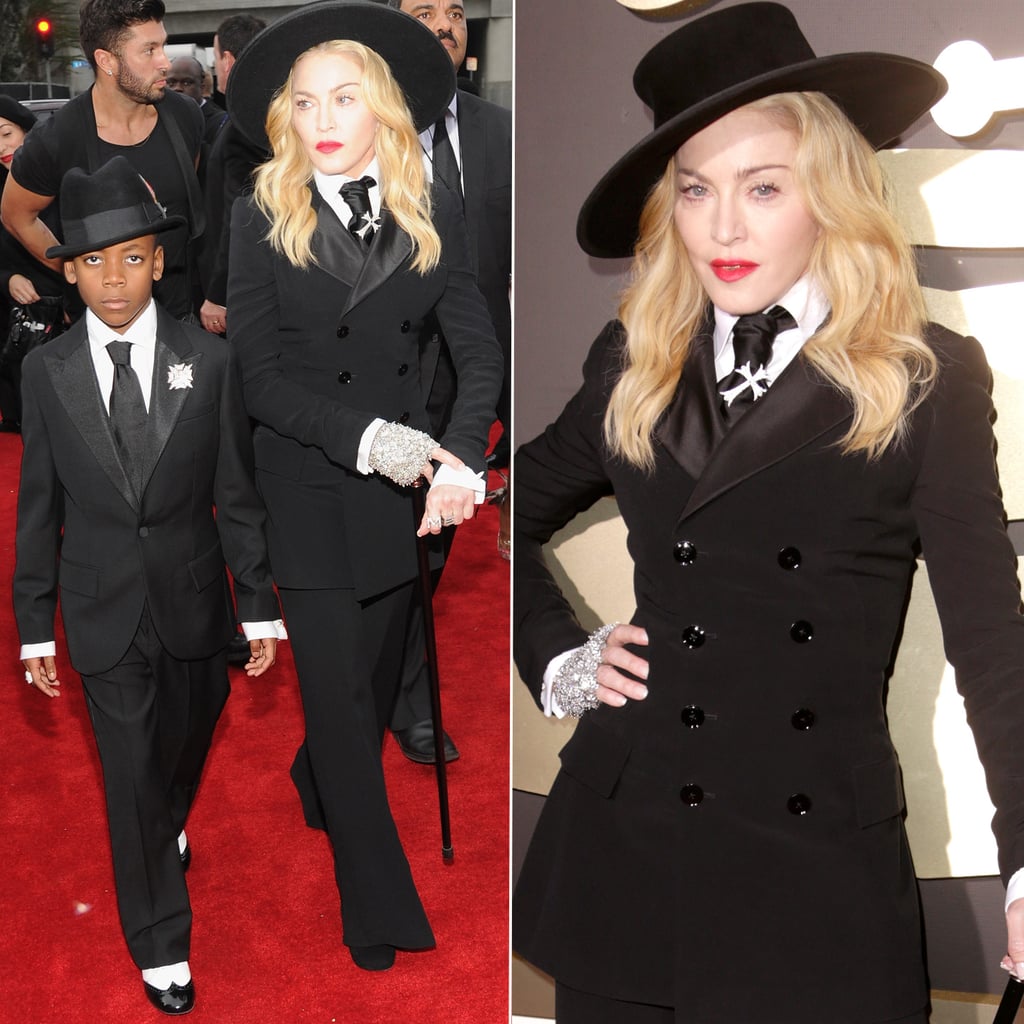 Madonna, queen of challenging expectations and pushing the style envelope, didn't go with anything as conventional as a dress for tonight's red carpet — and she didn't decide on it the regular way, either. Son David picked her Ralph Lauren Collection Spring 2014 double-breasted tux . . . and she went with it (David, her red carpet date, wore a similar look by the designer).
We're certainly used to Madonna surprising us, and she's skipped conventional dresses before (remember the Givenchy plaid look she picked for last year's Met Gala?). Still, this might be the first time she's handed the fashion reins over to her young son. If you had an event as big as the Grammys to attend, would you take your child's fashion input?
Vote on all of our Grammy Awards polls here!