Master the Fashion It-Girl Formula You See All Over
Master the Fashion It-Girl Formula You See All Over Instagram

Create a #hipowered fashion look with the new Spring dresses from
Old Navy
. You'll be a social media star in no time!
Look on any influencer's Instagram feed, ever. There is one outfit formula each one follows religiously. Yes, trendy bags, statement belts, and OTT accessories certainly help style out the look and make it unique, but the actual style recipe is pretty simple and requires only three ingredients. Yes, three closet staples are all you need to pull off a look inspired by fashion It girls everywhere!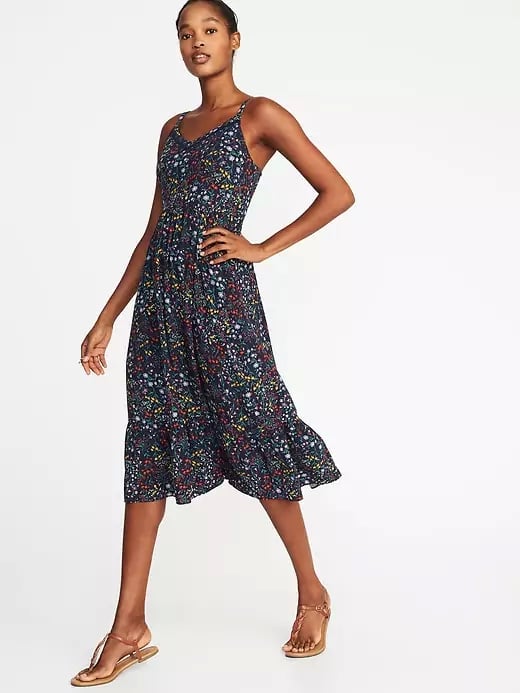 Let's start with the feature piece, a long floral dress. Sounds oddly specific, but it's actually so versatile! At first glance, it may seem like a Spring-only piece, but it all depends on how you rock it! Fashion It girls know that the simple addition of a few layers, a different shoe, or a bold accessory can make all the difference.
Take this navy midi dress ($35) from Old Navy, for example. Its dark hue makes it the perfect piece to pull out any time of year. And the small, colorful botanical print means there are lots of options in place for complementary styling.
Next up, white booties. Can you even go to Fashion Week if you don't own a pair of this stylish footwear? The shape is timeless and comfortable, while the heel and color give this look an updated feel.
These ankle boots ($570) will go perfectly with so many pieces in your closet, but most importantly they are an essential when it comes to styling out your midi floral dress. Wear without tights for a fun, fresh look that could transition from Spring to Summer to Fall.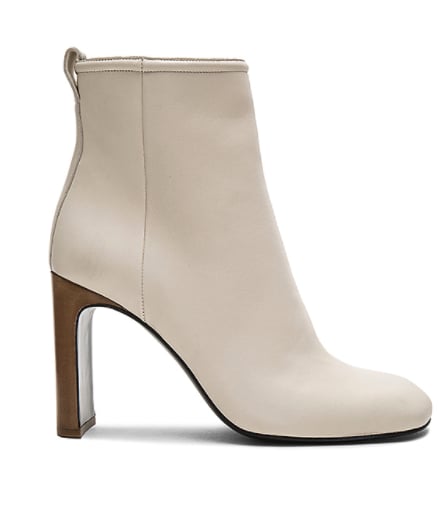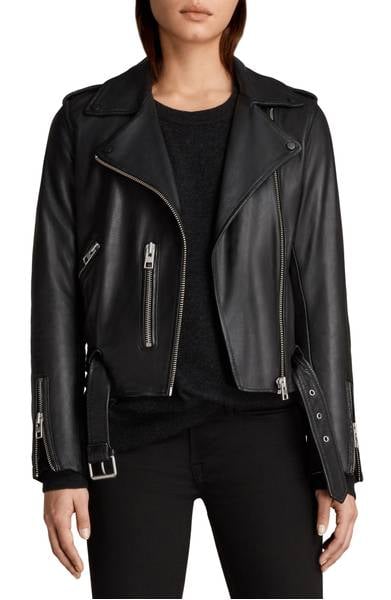 And finally, the accessory that pulls it all together — a boxy moto jacket. This tougher piece adds a nice juxtaposition against the softer floral dress. It works whether you're trying to dress up or dress down your look, and when it's worn slightly off the shoulders, you'll look like a bona fide street style star.
We love how this leather jacket ($498) has a more square cut, which looks fashionable against the slinky shape of a midi dress, while being built to last and transcend seasons.