Matisse Cutout Trend
You Don't Need to Be in Great Shape to Be Cut Out For These Cutouts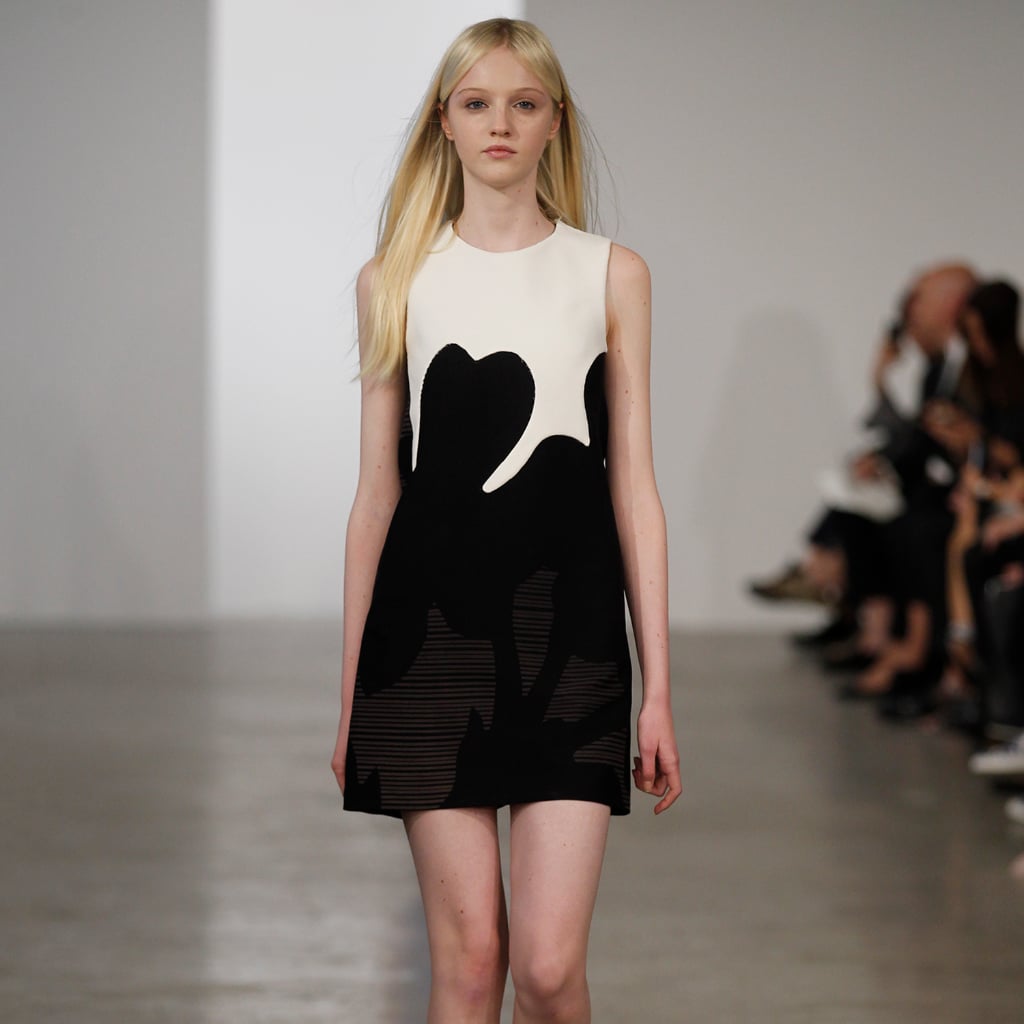 Every week, we bring you the best shoppable fashion and lifestyle stories from the editors at InStyle.com, including this feature on the Matisse cutout trend.
Welcome to Now You Know, Eric Wilson's column that will help you become a fashion know-it-all in one quick read. Each week, he'll take a look at an endearing fashion influence and why it's relevant right now. Enjoy!
Let's face it, not everyone is cut out for cutouts. At least not in their current state.
Oh, we can ooh and ah all we want over this year's nonstop trend among supremely well-toned celebrities for dresses that reveal a little of this, a little of that, through strategically placed panels of nothingness. First it was side cutouts. Then the bare abdomen became the center of attention, thank you very much Kate Hudson, Nicola Peltz, Allison Williams, et al.
But another kind of cutout-inspired fashion is heading your way, one that requires no sit-ups or dieting, a trend that should very well appeal to your brain, as opposed to your bod. Fashion has gone mad for Matisse, specifically his paper cutouts that are the subject of a blockbuster exhibition that opened at the Tate Modern in London in April and travels to New York for an Oct. 12 opening at the Museum of Modern Art.
Every once in a while, an exhibition captures the attention of a few fashion designers and makes an impact on the trends of a season, but the influence of "Matisse: The Cut-Outs," has been something else entirely. During the resort collections that were shown this summer (which are sold in stores usually beginning in December), so many designers excitedly mentioned their ideas had been sparked by a visit to the Tate that you half-wondered if the museum had offered a designer-discounted admission.
Matisse's cut-outs, created beginning in the late 1940s, have long fascinated art fans for their vibrant colors and exquisitely simple shapes, and also because, rather than relying on the traditional means of paint upon canvas, he turned to scissors and paper. MoMA's announcement for the show described them as "a brilliant final chapter in Matisse's long career, the cutouts reflect both a renewed commitment to form and color and an inventiveness directed to the status of the work of art, whether as a unique object, environment, ornament, or a hybrid of all of these."
While the collage-like nature of the works would naturally appeal to designers during a moment of mixed-media experimentation, it may be the sheer size of the exhibition that has caused this case of Matisse on the brain. With around 120 cutouts on display in London through September 7, and around 100 expected to be shown in New York, it is the largest such exhibition ever mounted.
Among the designers who have name-checked Matisse in recent months are Francisco Costa at Calvin Klein (pictured), Thakoon Panichgul, Sarah Burton at Alexander McQueen, and Paul Andrew, and it is very likely that the bold, eye-popping colors of Matisse's compositions are influencing a similar palette seen in fashion today. Katy Hessel, a young art historian, makes an interesting connection to the fall collection of Raf Simons for Dior, for example. You can read her essay at the blog fashioneditoratlarge.com.
For real-time insider insights, make sure to follow Eric Wilson on Twitter (@EricWilsonSays).
Read more about Matisse at InStyle, and check out these other stories:
Courtesy of: Calvin Klein