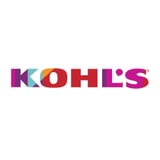 No, you don't need to choose between any of Fall's seasonal trends. We've teamed up with
Kohl's
to show the multiple ways you can style them separately or together for simple outfit formulas you can follow all season long.
Everyone loves a good Spring-cleaning moment, but we think that the best time to purge, sort, and organize your closet is definitely Fall. After a Summer of sundresses and cutoffs, we almost get giddy when it comes time to break out our favorite knits, rehang our sweater dresses, and dust off our boots. But equally important to take inventory of our closets in Fall and find the glaring holes that need filling.
Stocking up on the latest trends is the grown-up version of back-to-school shopping, but how can you incorporate all those trends into your closet in a way that still plays nice with the rest of your reliable wardrobe staples? First, it starts by shopping for trend pieces at the right price at Kohl's. Next, it involves mapping out your closet in a few easy-to-follow outfit formulas like the ones ahead.
Your go-to pair of light-wash denim gets extra wear this season as one of Fall's hottest trends. But you'll need to make a few swaps to make it appropriate for Autumn. Try pairing it with another big Fall piece — the cheetah-print cardigan. Wear it on it's own buttoned up or layered on top of a basic black tee. Either way this whole look is comfy, casual, and perfect for the upcoming sweater season.
If you missed the chance to add a teddy coat to your closet last season, no worries! The trend is back again for 2019. This year it's all about embracing lighter shades for Fall, so this pink version is a big score. Make it the keystone of your look when you combine it with a black turtleneck and black trousers. For a subtle pop, try adding a pair of faux snakeskin mules, another must-have for Fall.
Since 2019 is all about mixing prints and textures, we're going to go on the record to say plaid is essentially a new neutral. Wear it with other prints or on its own — you literally can't go wrong. If you're still a little hesitant, try this style tip: pull out one of the colors in the plaid print to be your cornerstone shade. Accessorize a plaid dress like this with your pink teddy coat and bag for a quick-to-style ensemble.
How do you know if your wardrobe is complete? You'll have pieces you can wear all weeklong, from work to weekend. For a more casual take on this season's trends, try pairing your light-wash jeans with some graphic T-shirts. The overall look is edgy and chic, and when paired with your snakeskin mules and vinyl jacket you'll be ready for a night out with friends, no problem.
Shop The Must-Have Trends!
Credits: Art Director: Samara Grossman; Photographer: Matthew Zach; Prop Stylist: Jeremy Travis Parker; Producer: Cassie Doyle