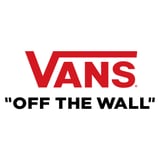 Contrary to popular belief, fashion-forward shoes can be ultra comfortable, and
Vans
is proving it! Teaming up with the classic footwear brand, I learned what makes their new ComfyCush shoes so darn dreamy.
Imagine shoes so comfy that they're essentially blister-proof, immune to chafing, and virtually eliminate soreness. No we aren't taunting you, but we do want to introduce you to the new Vans ComfyCush Era.
Finding comfortable shoes that are not only versatile, but also stylish is an age-old dilemma. But not anymore! Catching up with our friends at Vans at the New York launch of the ComfyCush sneaker line, I learned the secret to shoe comfiness — and even got to try ComfyCush for myself. Spoiler alert: the hype is justified.
At the ComfyCush launch, Vans took me back to high school, truly schooling attendees on what sets their ComfyCush technology apart. I attended a science class where I learned all about the technical aspects of the shoe, even dissecting an Original Classic sneaker and comparing it to the cross-section of a ComfyCush Classic sneaker. When the bell rang, I was off to history class, diving right in to the evolution of Vans and how the ComfyCush Era seamlessly fits into their lineup by transforming the brand's most iconic and classic silhouettes into clouds of cushiony comfort.
Most importantly though, I took a pair of the ComfyCush Suede/Canvas Era sneakers for a test drive, and, while I personally thought Vans were already comfortable enough, I learned I was sorely mistaken. Let me tell you, ComfyCush takes comfort to a whole new level! Rian Pozzebon, director of global footwear design at Vans, described it best when he explained to me that ComfyCush fuses modern technology with the retro Vans look we know and love. So while the shoes look almost identical to typical Vans on the outside, their make up is wildly different.
"We found ourselves in a place where people were just talking about wanting new shoes. We saw people being forced to wear more of a runner shoe for comfort reasons or going outside of what they were looking for," Rian told me. "They wanted something more from Vans, but we didn't produce that kind of product. Essentially, they wanted something that would help them not only walk, but help them walk long distances or be on their feet all day — all while maintaining a comfort level where they can go home at night without sore feet."
Preventing sore feet is a tall order, but Vans was not only up for the task, the company took it on with enthusiasm — and it all began with a little foam. "The major difference is the overall construction of the shoe," Matt Pino, global product merchandising manager at Vans told me while explaining what differentiates the ComfyCush from the Classic. "They inject a rubber foam into the shoe. When it comes out, it basically forms to the shape of the outer sole."
"We wanted to make sure it's both the right amount of comfort and also the right amount of durability."
Of course the ComfyCush creation process was much more complicated than just adding extra foam. For starters, selecting the perfect ratio of foam to rubber required significant trial and error. "What we wanted to do was play with the groundwork. We wanted to make sure it's both the right amount of comfort and also the right amount of durability," Matt explained. "We didn't want it to be too soft because then you'll just flatten out. It really was a process — calculation of formula — to getting the right durometer around what was going to be the lasting underfoot."
Vans didn't just stop at foam either though. "The overall materials are different," Matt said. "We've moved from a thicker canvas to a nylon, we've added tongue stabilizers, increased arch support, and we've eliminated extra material in the layer along the top collar to get rid of potential hotspots." The result is a wickedly comfortable shoe you never even knew your feet were craving.
"The Original Classics and the Pro Classics are already comfortable in a sense of what people expect," Matt said. "But oftentimes, people don't know what they really need until they have it. We had the opportunity to provide our consumers with something that they maybe didn't necessarily know they needed — it's really about comfort that's long lasting."
Delivering long-lasting comfort is easier said than done for most shoe brands. But for Vans, it came down to "a mixture of things" that resulted in the company accomplishing their comfort-first goals — without sacrificing style. So what really makes a shoe comfortable? "There's the dual density type of foam construction that we have," Rian told me. "One, it starts with what your foot sits on top of. With ComfyCush, it's an EVA [ethylene-vinyl acetate], dye-cut foam with a slight arch positioning that kind of puts your foot in a nice natural form. The other part is this molded EVA blown rubber foam that cups your foot."
As important as comfort is, not every shoe takes it as seriously as the ComfyCush. "I think oftentimes people sacrifice comfort," Rian said. "In this case, for us, we saw an opportunity where we didn't have to sacrifice the style aspect of our brand to create something that was comfortable using modern technology that exists."
The ComfyCush truly does have it all, and even better, it's currently available in classic Vans styles such as Suede/Canvas Eras, Slip-Ons, Old Skools, Zushi SFs, and more.
Shop Vans' ComfyCush Era:
Photography by Celina Kenyon and Jonathan Mehring