Music Festival Outfits
These Retro Looks Will Help You Slay Your Way Through Festival Season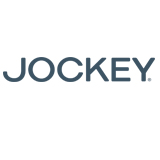 Sometimes it's the classic ideas that make the best contemporary outfits. We've partnered with Jockey to introduce the
Retro Stripe
styles fit for the modern-day woman.
Do we even need to say it's festival season, or have you already been counting down the days? After all, the tickets have been purchased and the hotels booked — all that's left to do is plan the outfits. While it's always fun to look ahead and predict new fashion trends to wear for the season, this year we're doing the exact opposite: gathering inspiration by looking back. From '70s flair to '80s rock, past decades are full of bold and fun trends we're excited to reimagine for the upcoming festival circuit.
Inspiration aside, it's important to craft an outfit that prioritizes comfort above all else — something that's easy to forget when you're in the midst of planning. With this in mind, we put together ensembles for a range of music festivals, all featuring the most comfortable old-school trend of all: Jockey® Retro Stripe undergarments.
No doubt the start of music festival season is marked by a certain two-weekend affair in the California desert. For your first stop on the West Coast, take inspiration from the '70s with nostalgic denim pieces and saturated Americana colors.
Forgo a traditional top in favor of a red retro stripe bralette. The cropped cut will help you beat the heat in comfort while the bold hue will allow you to stand out from the crowd. Follow up with a cropped denim vest and button-front denim miniskirt. The pieces may be retro-inspired, but selecting streamlined silhouettes with minimal design details will keep the look clean, contemporary, and entirely fuss-free.
Lighting Up the Night in Vegas
Next up on the circuit? Make the annual trek to Vegas for a few days of techno beats and neon lights at one of the biggest electronic dance music festivals in the world. With the main event starting in the evening and lasting through the early hours of the morning, channel edgy nighttime vibes with textures like mesh and leather, as well as edgy hues like black and red.
A mesh tee worn with slashed denim shorts and lace-up boots is a classic '80s combination, especially in all black. To add visual interest and contrast to the look, allow a gray retro stripe bralette to peek through the shirt and sling a red plaid button-down around your waist. The final effect is breathable enough for you to dance the night away in total comfort.
What's better than a long weekend spent experiencing some of music's biggest names? One that's also spent fully immersed in California's wine country. Enjoy the sounds of your favorite artists and the taste of local vino with reinvented and comfortable classics.
Bring the vintage vibes with a denim overall dress worn over a white retro stripe bralette. Thanks to the distressed details, body-hugging cut, and the reinvented design of the classic bralette, this outfit not only feels current, but it's also easy, convenient, and perfect for long hours spent under the sun.
Jamming Out in the Windy City
Round out your Summer of music with a long weekend enjoying alternative rock in Chicago. Channel your surroundings and give a nod to cool rocker vibes with distressed, vintage-inspired details.
You can't go wrong with jeans and a tee, but it's the subtle details that will truly make your look. Opt for a vintage distressed t-shirt and relaxed straight-leg denim — ideal for showing off the striped elastic waistband of a pair of bold, Jockey® Retro Stripe underwear.
Credits: Photography: Diggy Lloyd; Art Direction: Colleen Lennon; Wardrobe Styling: Andi Nash; Hair & Makeup: Brett Jackson