NYFW Fashion Blogger Diary
Blogger Style Diaries: New York Fashion Week Edition
Fashion Blogger Diaries: New York Fashion Week Edition
Three top influential fashion bloggers are giving us the inside scoop this season on their New York Fashion Week itinerary. From styling tips on how they look put together all day to what they do to refuel and the hottest spots to hang in the city, here's a closer look into what they do and what goes on beyond the runway shows and the street style scene. Check out the exclusive images you'll only find on ShopStyle below.


Paola Alberdi from Blank Itinerary
Do you have any style secrets during Fashion Week?
I really try to plan out and prepare as much as possible. The week before I will go to fittings to start thinking out what I am going to wear. I love getting dressed by the designers of the shows that I attend too but at the same time I don't like to put too much thought into until the day-of because I usually end up changing my outfit anyways. When I have multiple shows in one day, I definitely try to mix and match and layer as much as possible to avoid several outfit changes throughout the day.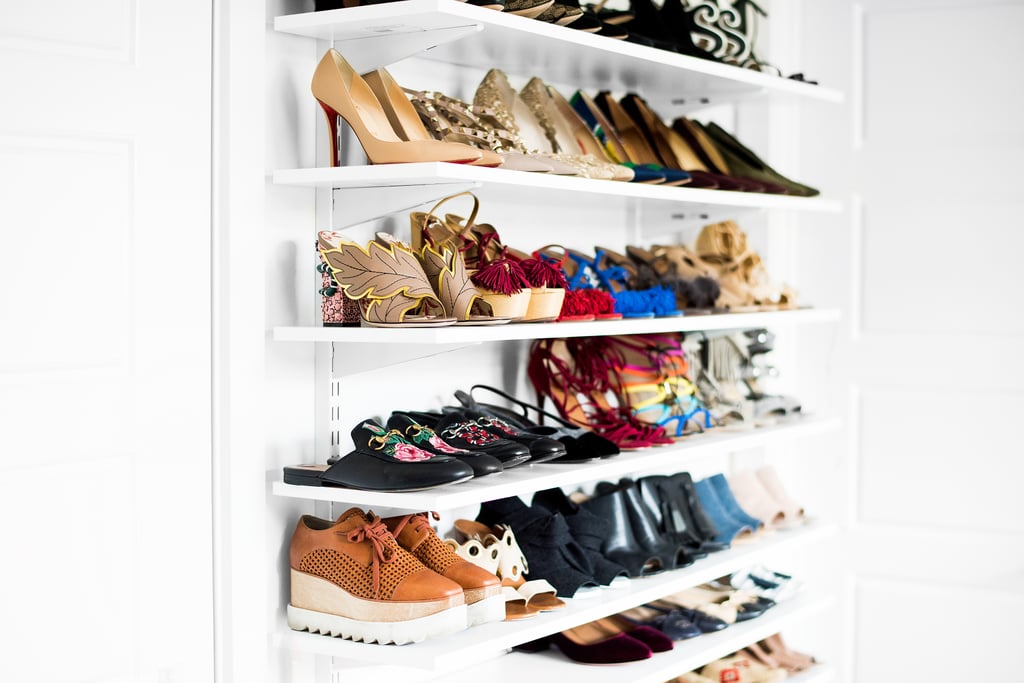 How many pairs of shoes do you usually pack for Fashion Week?
My mother always said to travel light but I have never been good at that. I do try to be strategic about it but I usually end up packing way too many pairs. But I promise, each one serves its purpose!

What's your favorite trend this Fall and how would you wear it?
Pink! I love that pink is making a comeback with full force. There is something so chic and elegant about an all-light pink outfit for the Fall. I am picturing a pink cape and tailored pants.


Image Source: blank itinerary
Which fashion emoji describes you best? Dress, jean, sneaker, or high heel?
Without a doubt the handbag emoji! Bags are definitely my weakness because they can dress up any outfit and there is nothing more amazing than a timeless handbag. But Instagram should definitely upgrade the handbag emoji. #justsayin


Jacey Duprie from Damsel in Dior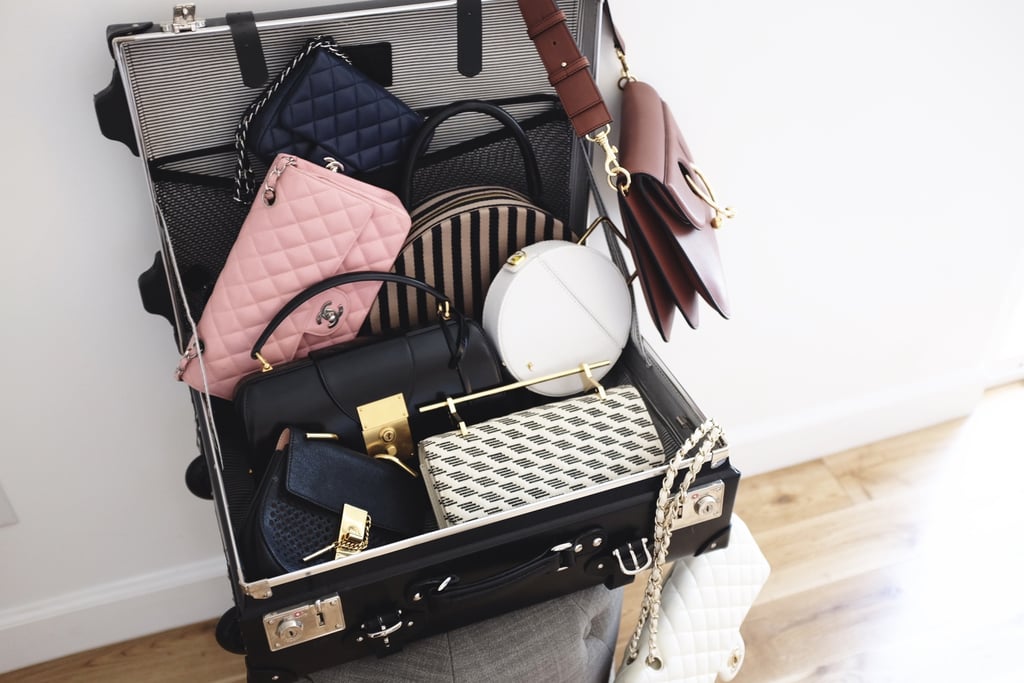 Which designers are you most excited to see and why?
Ralph Lauren because it's always a stellar crowd with classic styles. Zimmermann because it's fun. Tory Burch because she's my favorite and the music is always awesome.

Do you have any Fashion Week survival tips?
Only go to the shows you are really passionate about. When you are doing what you really love then you are less likely to tire out.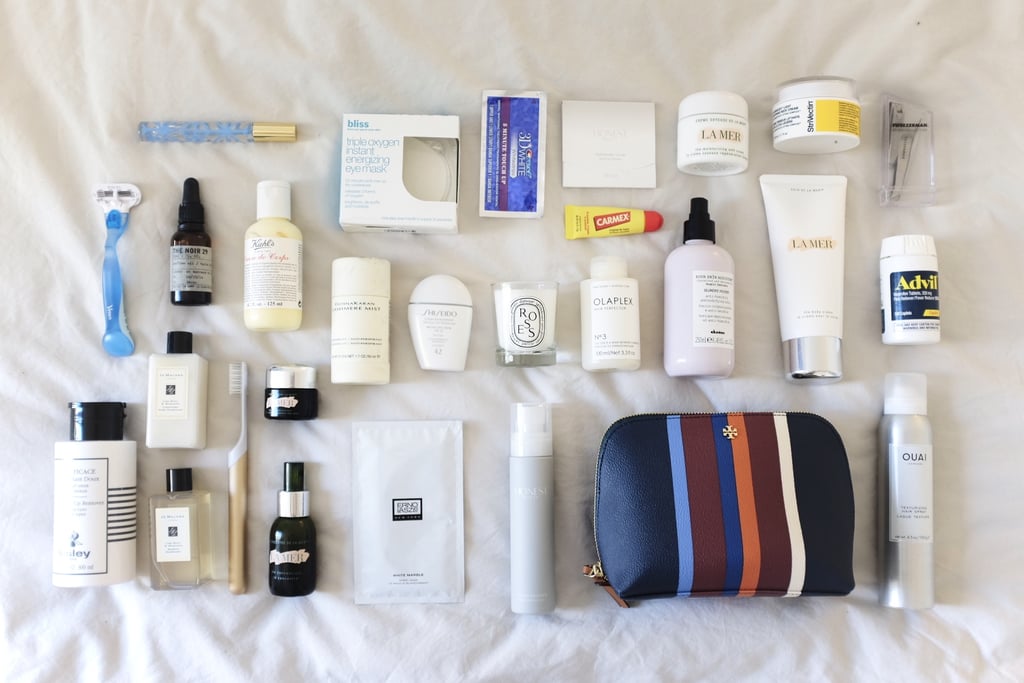 What trends/looks will you be wearing?
I'm going to be using light layers like t-shirts under tanks to show an easy way to transition more summery pieces to Fall.

What is your fitness or beauty routine leading up to Fashion Week?
I usually get a facial a week before and hit the spinning classes extra hard a few days before to sweat out anything extra.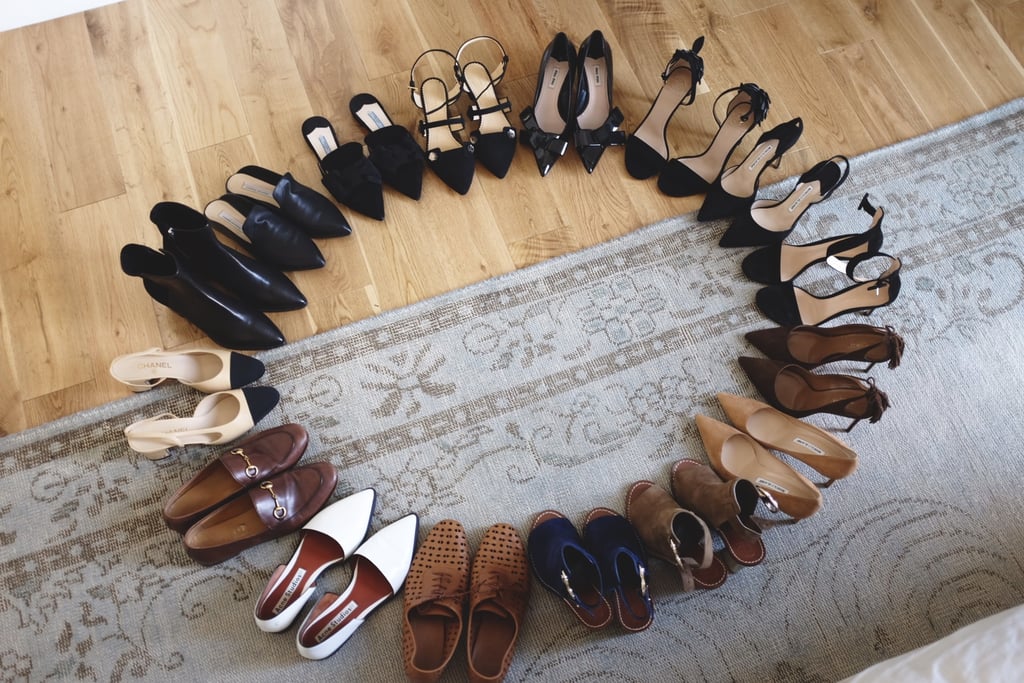 Image Source: damsel in dior
How many pairs of shoes do you pack for Fashion Week?
This season I packed 16 pairs (and wore one to the airport, so 17).

What do you do in between shows?
Typically I'll bump into my friends at shows so we will find the nearest restaurant or coffee shop and use it as the perfect opportunity to play catch up.

Which fashion emoji describes you best? Dress, jean, sneaker, or high heel?
Dress.


Brittany Xavier from Thrifts and Threads
Which designer are you most excited to see and why?
I'm excited about Rebecca Minkoff and Jenny Packham! They always have such fresh designs, especially for the Spring collections.
What trends/outfits are you excited to wear for Fashion Week?
I'm excited to be more bold this season wearing more colors outside my routine! Fall is also more fun to dress for in general, I love the coziness of layering.
What do you do in between shows?
Take photos, catch up on emails/work, grab a snack, etc. It's really important to be organized during the week to make sure I get to all my events on time, so in between shows, I also plan out the next few hours to make sure I'm getting around the most efficiently.
What's a Fashion Week essential you carry with you at all times?
My portable phone charger!
What's your fitness routine during Fashion Week?
Running to shows lol! I stretch in the morning as well. Even during such a busy time like NYFW, but I wouldn't say my workout routine is as consistent while I'm there.
CHRISTINE ANDREW FROM HELLO FASHION BLOG
What's your favorite trend this Fall and how would you wear it?
Embroidered anything! From denim to bombers, the embroidered detail is current with a touch of vintage and it's so good! It makes its own statement so you can keep the rest of your look streamlined - I love an embroidered jacket with a simple shirt dress and ankle boots or for a more casual look over your favorite tee and joggers. I also love all the velvet we are seeing right now. From blazers to dresses to accessories, it's such a luxe look for fall and one of the best ways to add more texture to your wardrobe.

What's a fashion week essential you carry with you at all times?
My phone! And of course that means a portable phone charger too. Between snapping pics at all the shows, Facetiming with Beckam in between, and relying on my GPS to get me everywhere, guaranteed my phone is dead by noon.

How many pairs of shoes do you usually pack for fashion week?
Never enough! ;) I am such a shoe girl - they are my weakness! I really try to pack versatile options that I can wear more than once, but hey - Fashion Week only comes around twice a year so it's a fun excuse to pull out all the stops! I'm not sure exactly how many pairs I brought this time but let's just say they get their own suitcase.

Any fashion week survival tips you've learned?
You can't do it all! There are so many worthy shows but you can't make it to all of them. Pick some of your favorite designers or brands that you have worked with or are really inspired by and commit to those. Then just build your days around those but don't bite off more than you can chew. If you are so busy running around all day non-stop, you won't be able to fully appreciate the shows and all the amazing details.

Which fashion emoji describes you best? Jean, dress, sneaker, or high heel
High heel.