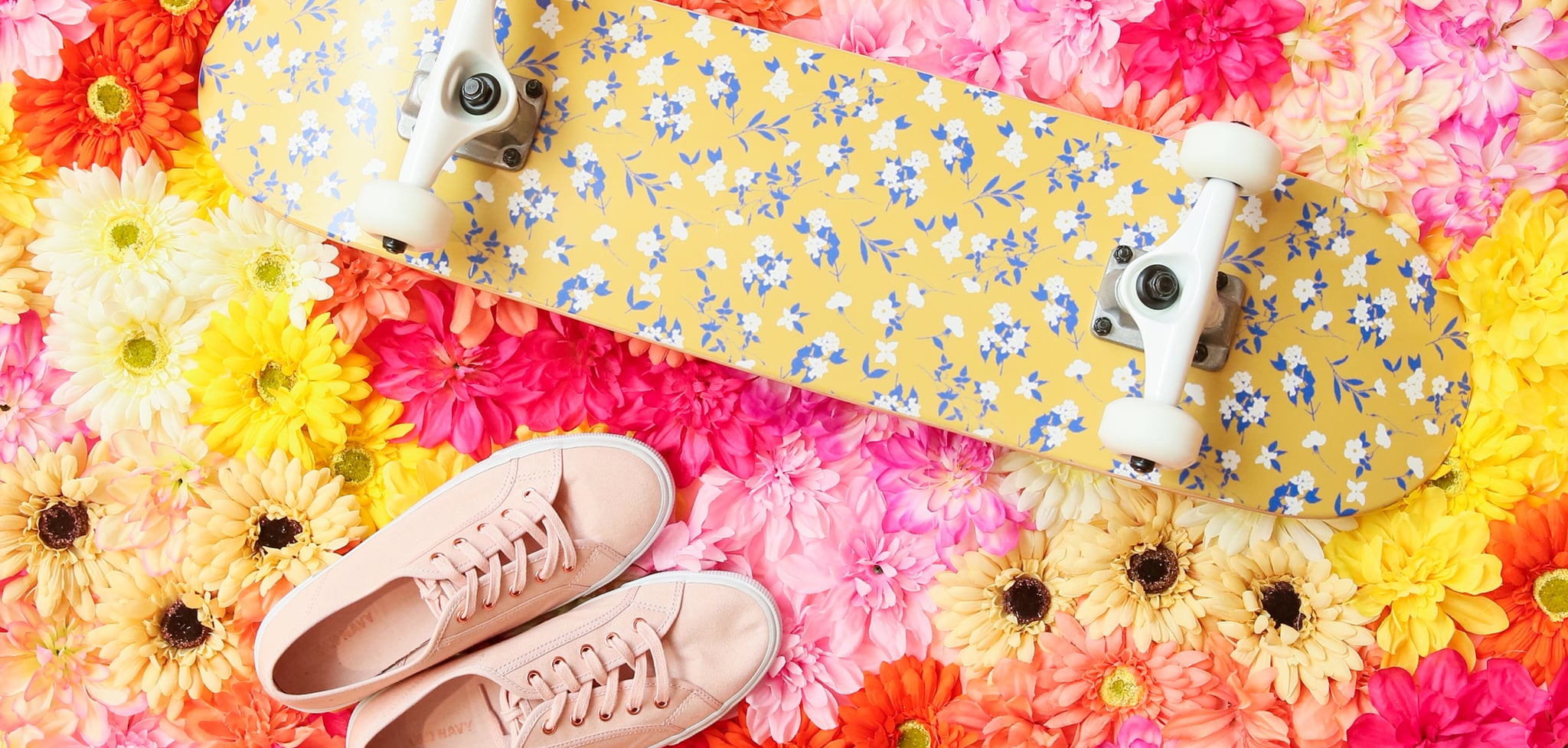 Image Source: Angela Pham
Old Navy Spring Preview
How Our Favorite Bloggers #SayHi to Florals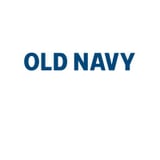 We've partnered with
Old Navy
to show you how to make a fun fashion statement and put your own fresh spin on florals for Spring.
It may have been a dreary, overcast March day in New York City, but in a bright space high above Chelsea Market, Spring was in full bloom. A step inside the spacious venue revealed vivid flowers overflowing from every surface, draped across the ceiling, and lining the perimeter, completely transporting fashion bloggers, editors, and industry insiders to a flourishing greenhouse in celebration of all things fun and fresh for the season ahead.
While we couldn't stay away from the flower crown bar, delicious floral desserts, and cool skateboard customization station, we were most excited to preview the new Spring selection from Old Navy's Greenhouse Charm collection. With garment racks full of flirty floral dresses around every corner, it's clear the feminine print is getting a modern makeover for the warmer months. A quick glance around the room confirmed this, with tastemakers and influencers proving that there's no one way to rock florals — we witnessed the pattern paired with everything from tomboy baseball caps to edgy leather jackets to suit any style and personality. After all, Old Navy's new Hi, Fashion campaign is all about breaking the rules and this event really brought that sentiment to life — just take a look at the brand's
TV spot
showing badass skateboarding women tearing up the streets in dresses.
Of course, the best style moments of the day came straight from our favorite bloggers, who shared their tips for rocking blooms through the season. Keep scrolling to discover plenty of inspiration to go full-on floral.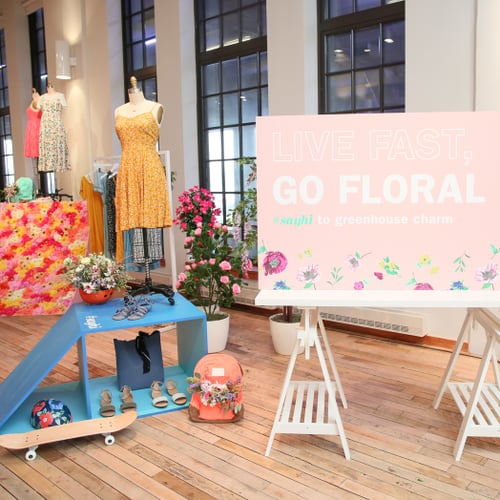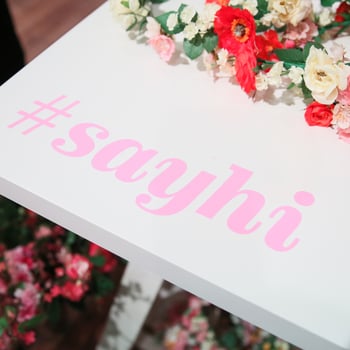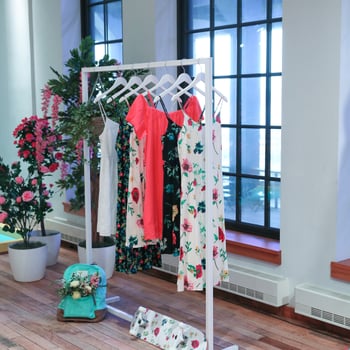 Image Source: Angela Pham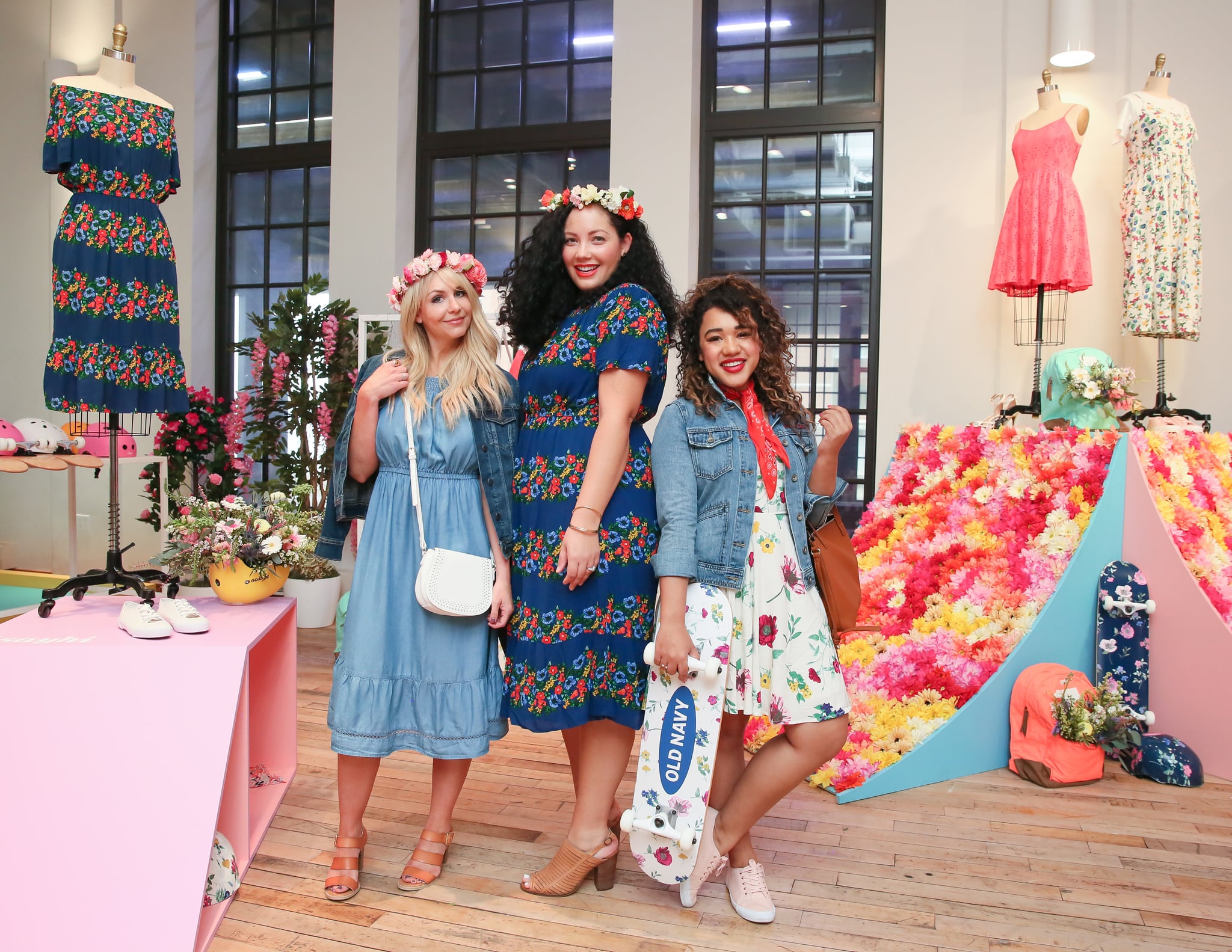 Image Source: Angela Pham
"Keep shoes and accessories neutral when wearing floral — allow the gorgeous print to be the statement!"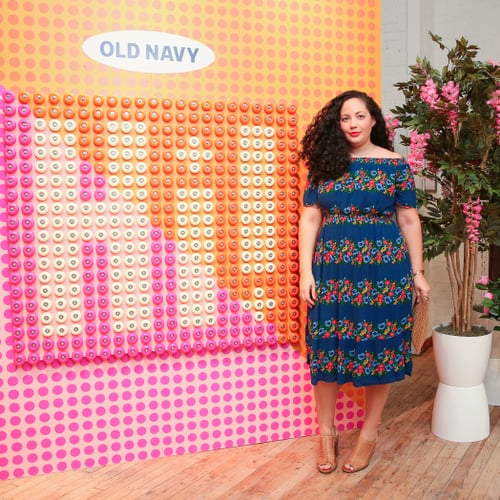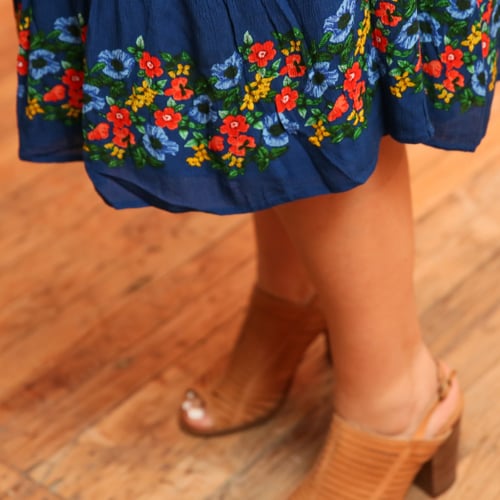 Image Source: Angela Pham
For major flower power, we love how Tanesha Awasthi from
Girl With Curves
let her bold,
off-the-shoulder midi dress
take center stage. Worn with complementary tan heels and a matching clutch, the bright, cheerful print was the clear focal point.
"Style your floral dress with a denim jacket and bandana for an easy look you can wear all day."
For a casual-cool spin on floral, Courtney Quinn from
Color Me Courtney
proved that adding denim and sneakers is the way to go. She combined her
flirty dress
with a jean jacket and canvas kicks for an effortless vibe. "Dresses with sneakers is always a good idea," she said. "Spring is all about new adventures and enjoying the outdoors, and I love how I can do all that in this breezy look."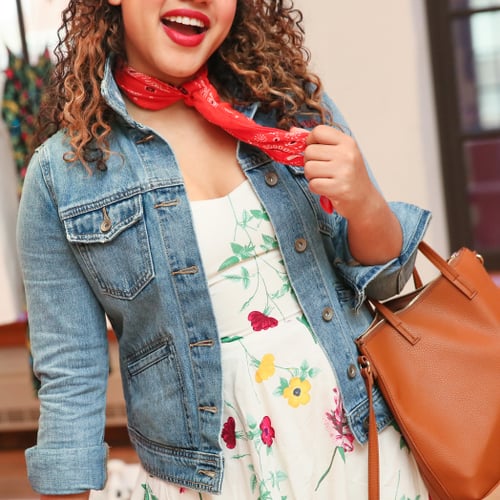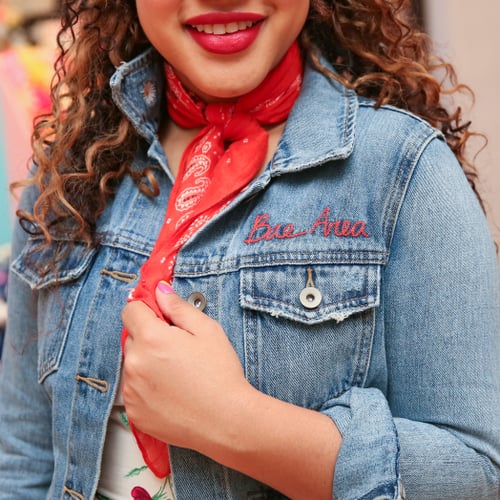 Image Source: Angela Pham
"Florals are always fun to style, especially during Spring. Tone them down by wearing denim and strappy sandals."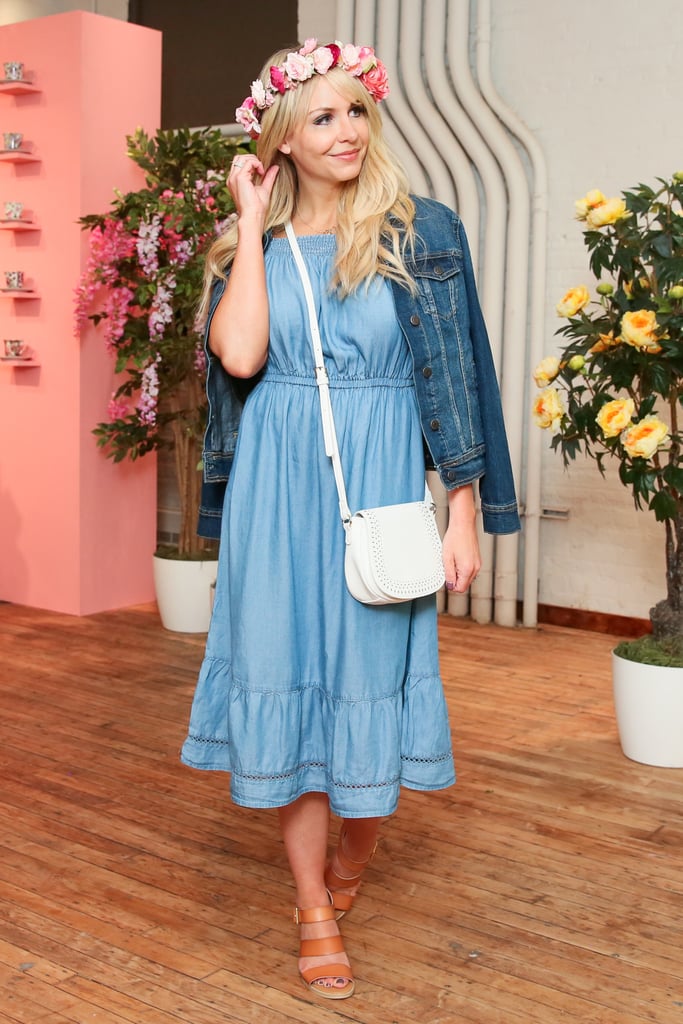 For a quick, but equally impactful, way to incorporate blooms into your outfit, we took notes from Jenna Crandall of
Lunchpails and Lipstick
, who topped her
denim dress
with a flower crown for the event. While she stuck to a tame look for the day, she didn't hesitate to share her advice for wearing Spring's must-have print: "Tie a handkerchief around your neck for a pop of color and throw on a pair of colorful sneakers, or mix in a leather jacket for an edgier look — the options are endless."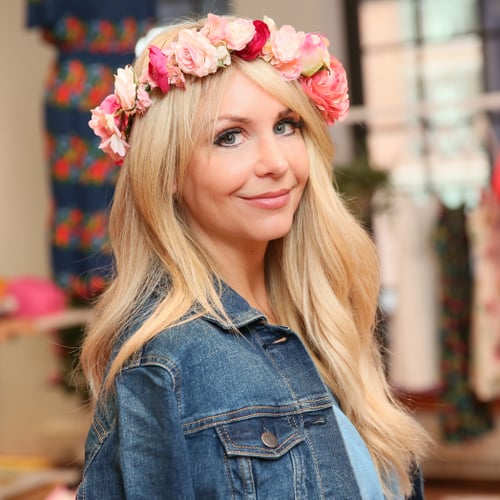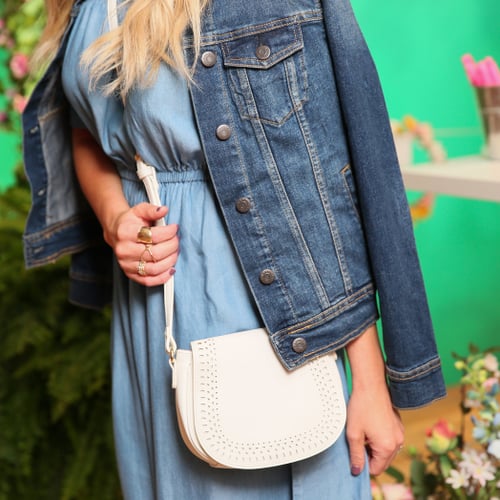 Image Source: Angela Pham