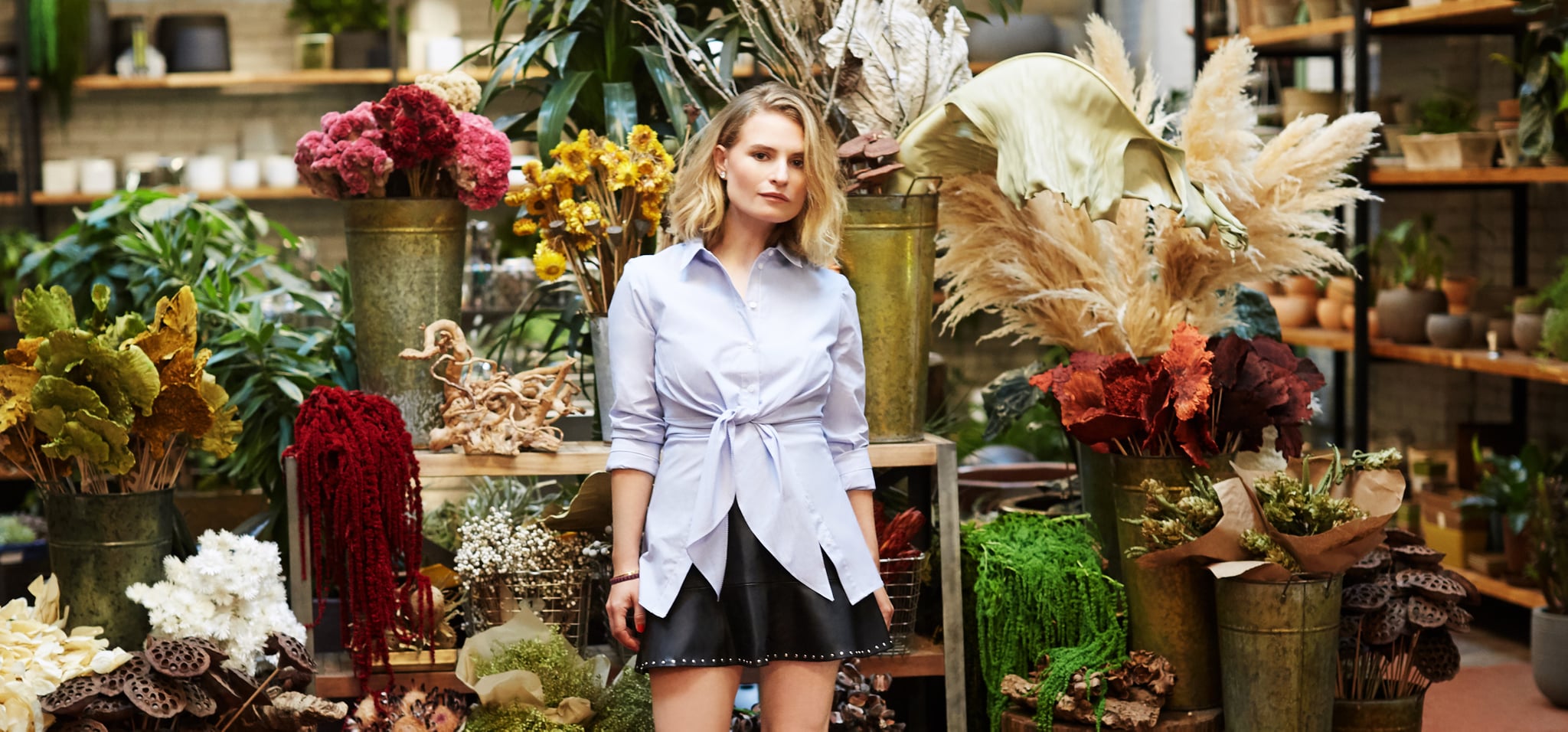 Image Source: POPSUGAR Photography / Diggy Lloyd
Petite Styling Tips
1 Petite Editor Shares How She Pulls Off Tall-Girl Trends at 5'1"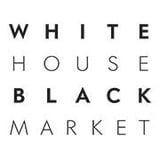 You may be short in height, but definitely not in style. We've partnered with
White House Black Market
to show you how to make the best trends designed for taller women work for your petite figure.
Standing tall at 5'1" comes with its perks: I can get away with wearing cropped tops and shorter hemlines in practically any setting, no one questions my decision to wear heels, and achieving that oversized look comes easily. But there are also plenty of downsides, as my fellow petite ladies can attest to. The biggest one? Tall-girl trends (which are the best ones, in my opinion) are considered off limits.
That hasn't stopped me from making them work for my small frame, however. Whether it's an intimidating silhouette or a tricky shoe height, there's nothing more satisfying than being able to pull off a trend better suited for the vertically endowed. Aside from finding a swoon-worthy petite collection, there are a few styling tips I rely on to help me wear pieces with confidence. Ahead are four trends I love and exactly how I'd style them to flatter my figure.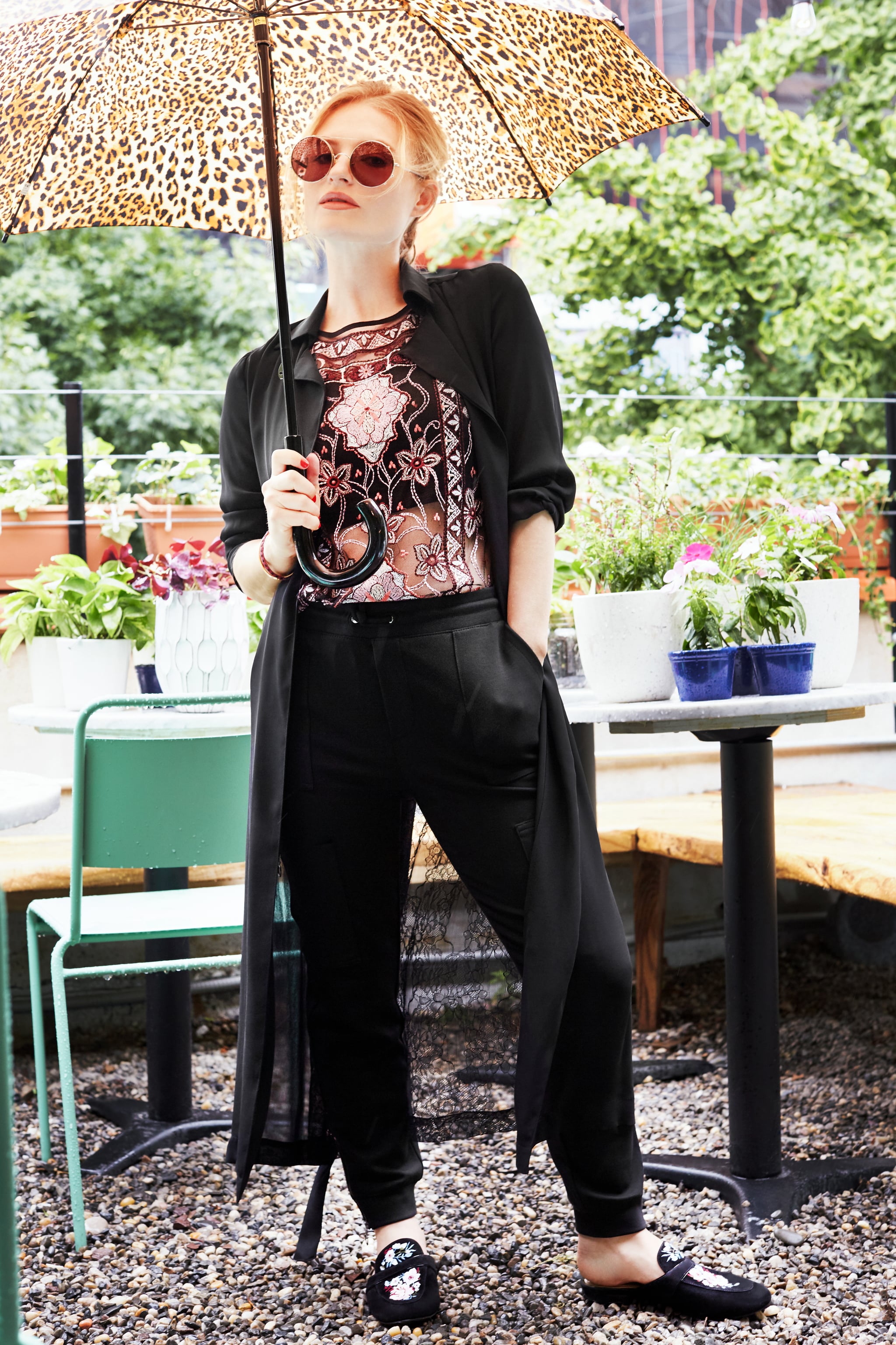 Image Source: POPSUGAR Photography / Diggy Lloyd
Flat shoes do nothing for my height, but that doesn't stop me from wearing them a majority of the time. I'm obsessed with flat mules and slides, not only because of the comfort factor, but also because they're often the less obvious shoe choice and lend the casual, effortless vibe I seek in my outfits.
The tip: Create a long-and-lean effect by combining a pair of flat mules with one color, like black, from head to toe. The clean and uninterrupted lines from a pair of high-waisted joggers and a slinky duster help establish the illusion of height.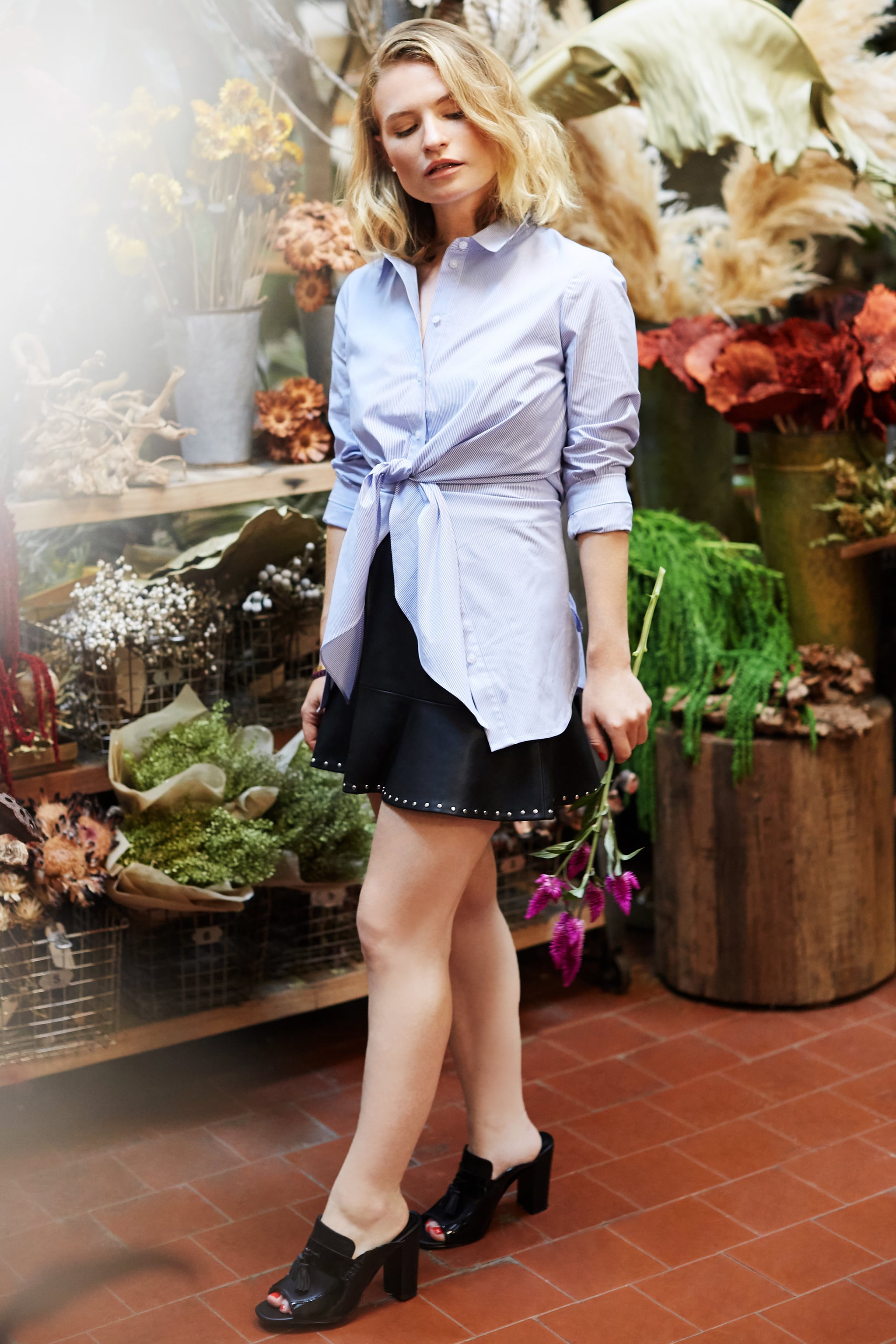 Image Source: POPSUGAR Photography / Diggy Lloyd
Even though they're notorious for distorting your proportions by making your legs appear shorter and your torso longer, I appreciate the extended length of a tunic every once in a while. They're easy to throw on, especially on days when you don't want to draw attention to your backside.
The tip: First, look for tailoring. A button-down shirt that features a modern tie detail will highlight your waist. Then, show some leg. Pairing it with a mini helps to balance out your proportions.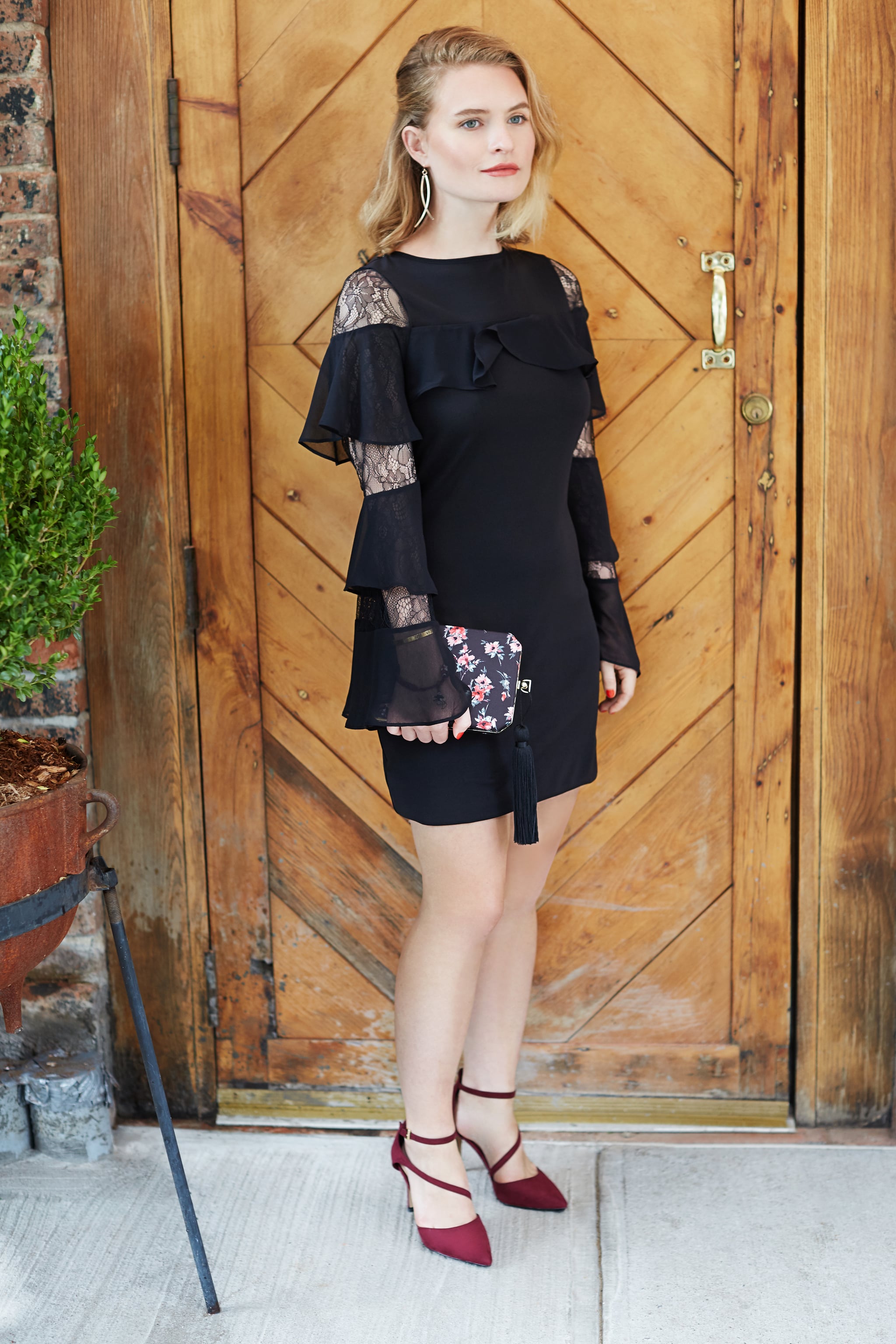 Image Source: POPSUGAR Photography / Diggy Lloyd
Excess fabric and volume of any kind, including ruffles, have a tendency to overwhelm a petite frame. Even so, I've found that they're completely wearable when done in moderation.
The tip: Get in on the trend of the moment by opting for a piece that's clean and streamlined, like a black sheath dress. For the ruffle detailing, fluid materials like silk or chiffon help the fabric lie flat against your body and continue the sleek effect.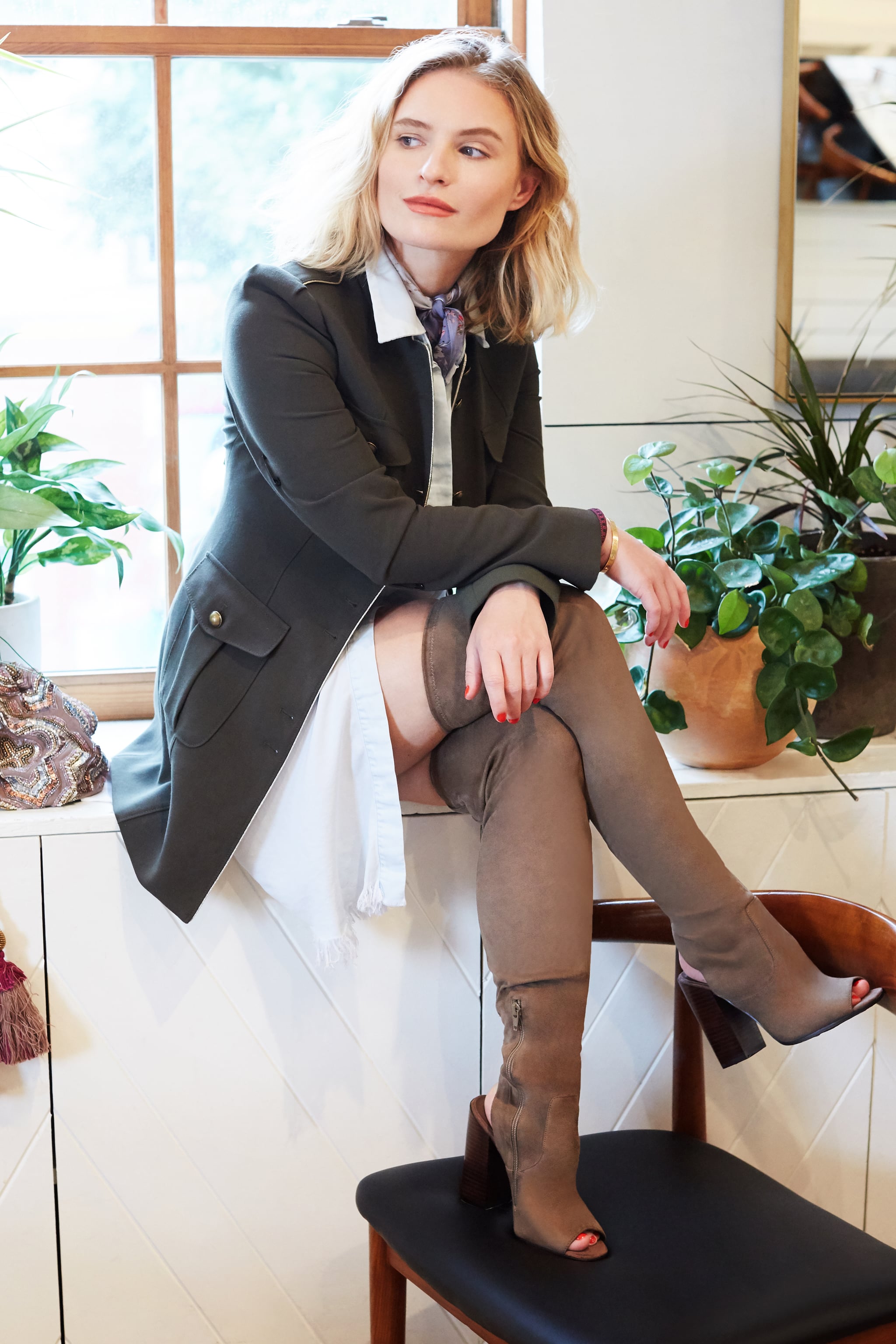 Image Source: POPSUGAR Photography / Diggy Lloyd
Similar to excess fabric, strong, boxy shapes aren't the most flattering for petites since they add bulk. Nevertheless, I enjoy wearing them, especially in the form of coats, blouses, or minidresses, to achieve a crisp, structured, and slightly masculine look up top.
The tip: To avoid looking bulky, contrast structured pieces, like a military-inspired coat, with body-hugging ones, like skintight over-the-knee boots. They offset the stiff cut by bringing attention to your legs.