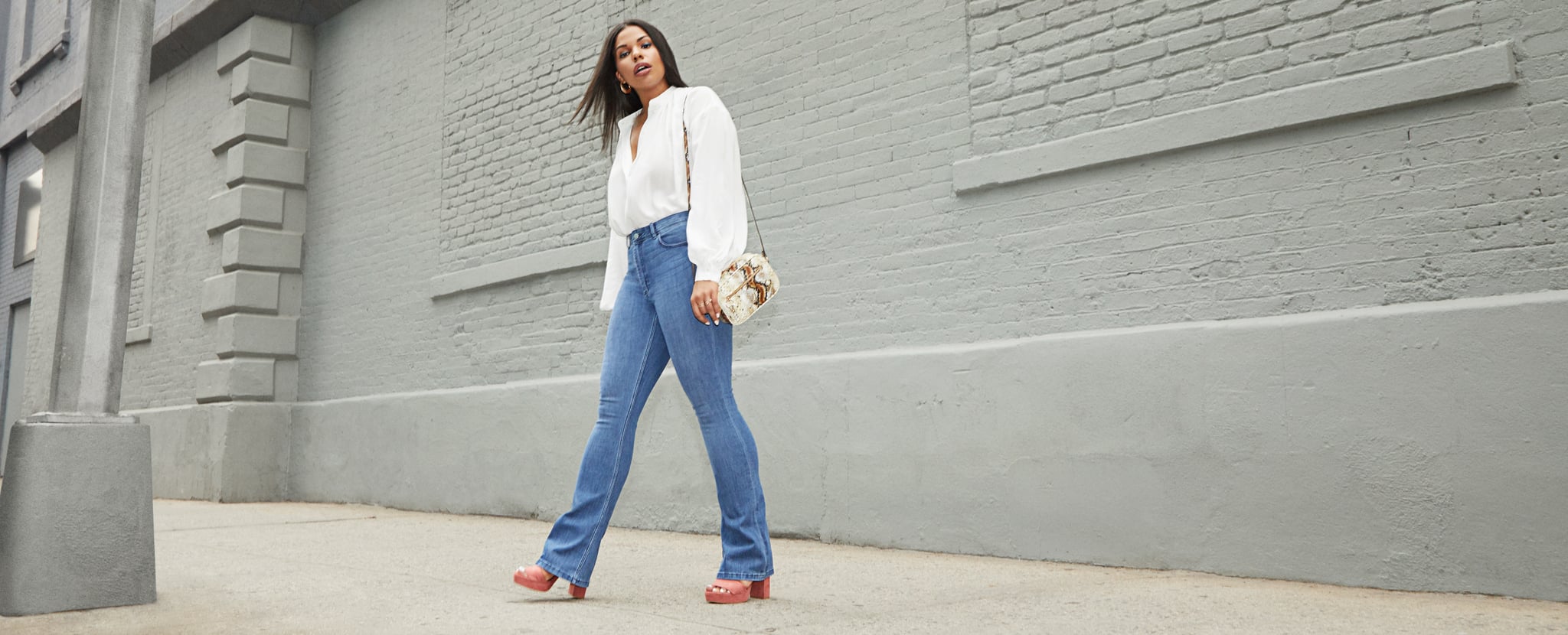 Image Source: POPSUGAR Photography / Matthew Kelly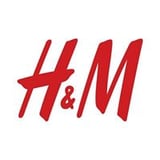 When it comes to capturing and captioning your Instagram posts, you want to emulate a certain vibe.That's why we teamed up with
H&M
to help you choose the right pair of jeans no matter your #OOTD.
No one said finding the perfect pair of denim was easy. In fact, for most people, it can be a dreaded chore. But for YouTuber and Instagram Influencer Tyla Lauren, the pros outweigh the cons. "It requires a lot of patience," she says. "And you need to be open to different styles!" Because not only will the right pair of denim make you feel great, it can be a total outfit maker or a deal-breaker in the influencer world.
For Tyla, finding the right fit is even more satisfying than eating a delicious meal. "I've had so much trouble finding denim ever since I was a teenager," she explains. "So whenever I find that pair that fits just right, I want to tell the world!" That's why you'll see a ton of jeans on Tyla's Instagram page. Each #OOTD is a different chance to express herself and share her style with her followers in a truly authentic way. "It took me a while to realize that my followers just wanted to hear how I feel, and they want to relate to things I do," she says. "I always love to share how excited I am to find really amazing pieces."
Her excitement is contagious, and we couldn't wait to see her try on all the latest denim styles from H&M in this try-on photoshoot. Keep reading to see Tyla prove that any look can be feed-worthy when you're wearing the right pair of superflattering jeans.
According to Tyla, every jean tells a story. "I love high-waisted Mom jeans because I've always been a fan of '80s fashion," she explains. "They pair perfectly with blazers or vintage button-ups, which is my go-to outfit." And while they work for dressier situations, a good pair of Mom jeans is a comforting piece to have in your closet for any occasion. "These are the pair of jeans you always want to put on." So whether you're running errands or want to snap a few street style shots, these work everyday, everywhere.
As a style influencer, it might be surprising to hear that comfort is Tyla's number-one motivator. But she's determined to spread this message far and wide, making a good pair of boyfriend jeans an absolute essential. "I just love everything about this fit," she says. "They're my favorite style because I like everything to be loose-fitted. And the waist! I love the waist: it's not too tight, and it's supercomfortable." Yep — these jeans hustle hard for you.
According to Tyla, if you're looking for the perfect pair of jeans to wear on a night out, the curve-hugging skinny fit is it. Traditionally, a sleek pair makes a lot of people feel confident, but they're not always the most comfy to wear. "These are so comfortable for skinny jeans," she explains. "They have a lot of movement, where I feel like most skinny jeans are very tough."
These jeans have a bit of stretch, allowing them to mold to your body for a comfortable and flattering fit. Plus, you don't need much to dress these pants up. "Just add a bold lip!"
While comfort is key, confidence is the real style definer. "Everyone always thinks fashion is about wearing the best brands and following the trends perfectly," she says. "But to me, its confidence in whatever outfit you're wearing because that's what will make it so great — you feeling your absolute best in it!" For Tyla, there are a few details in the right pair of skinny jeans that helps her feel her most confident self.
First, the dark wash. "The darker the wash, the slimmer your legs appear," she says. "And I have curvy thighs, so darker wash is always better." Second, the high waist. "I love a high-waisted, dark-wash denim. I feel like you have a lot of options with tops and how you style them."
And finally, the stitching can make or break your look. Tyla explains that the brown stitching on these jeans makes them appropriate for an everyday look and makes them feel more elevated. "I feel like not all jeans have this kind of brown stitching."
And finally, the best denim find is one the defies all expectations. Tyla says these flared jeans do just that. "They make me look tall and slim," she says "I feel like they immediately elongate my body." Not to mention their versatility.
"I can wear heels or booties with these jeans to give me height," she explains. "And they match perfectly with the flare, making them more dressy for special occasions." Because when you have a pair of jeans you love, you'll never want to take them off.
Credits: Art Director: Meg Konigsburg; Photographer: Matthew Kelly; Wardrobe Stylist: Emma Sousa; HMU Artist: Ashley Schultz; Producer: Andi Nash