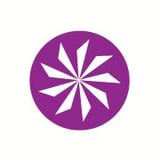 When you're a successful water sport athlete, you need a swimsuit that meets both your high-performance and style standards. We partnered with
Athleta
to learn how these inspiring women rock a swimsuit at work and play.
Confident. That's how we want to feel when we step into a swimsuit. But when you're a professional water sport athlete, the stakes are higher. To succeed, you must feel confident with how your swimsuit looks and performs. Athleta designs beautiful swimwear that will stand up to all your Summer adventures. They're so confident, that they put their suits to the test with elite athletes across a variety of water sports. For these women, their business suit is a bathing suit.

SUITING UP FOR COMPETITION
Athleta brought together a cliff diver, lifeguard, kite surfer, and professional synchronized swimmers for a swimsuit competition. But this time, it was the women who judge the swimsuits. To be a winner, a swimsuit must help them go from their personal life to professional life — and back again all in the same day.
What's the difference between a good swimsuit and a great one? Alejandra Miranda, a member of the underwater ballet company Aqualillies, said the ideal suit empowers you. "A comfortable and secure swimsuit gives you confidence to compete and perform, while one that isn't could potentially affect your ability to move your body." Ginger Huber agrees. As a silver-medalist cliff diver, she needs a suit that stays put. After all, she's jumping off a cliff and flying through the air. "If your suit distracts you, you will not get you through your dive successfully," she told us.

Then there's Alice Henley, a medalist at the USLA National Lifeguard Championships. She's looking for a versatile and comfortable option when she's suiting up to work as a lifeguard, since she can't be fidgeting with her top on a rescue. But she also wants something beautiful: "It makes such a huge difference when the alarm goes off at four or five in the morning and I remember I have a cute suit to wear to swim practice."

Tips on Suiting Up from the Experts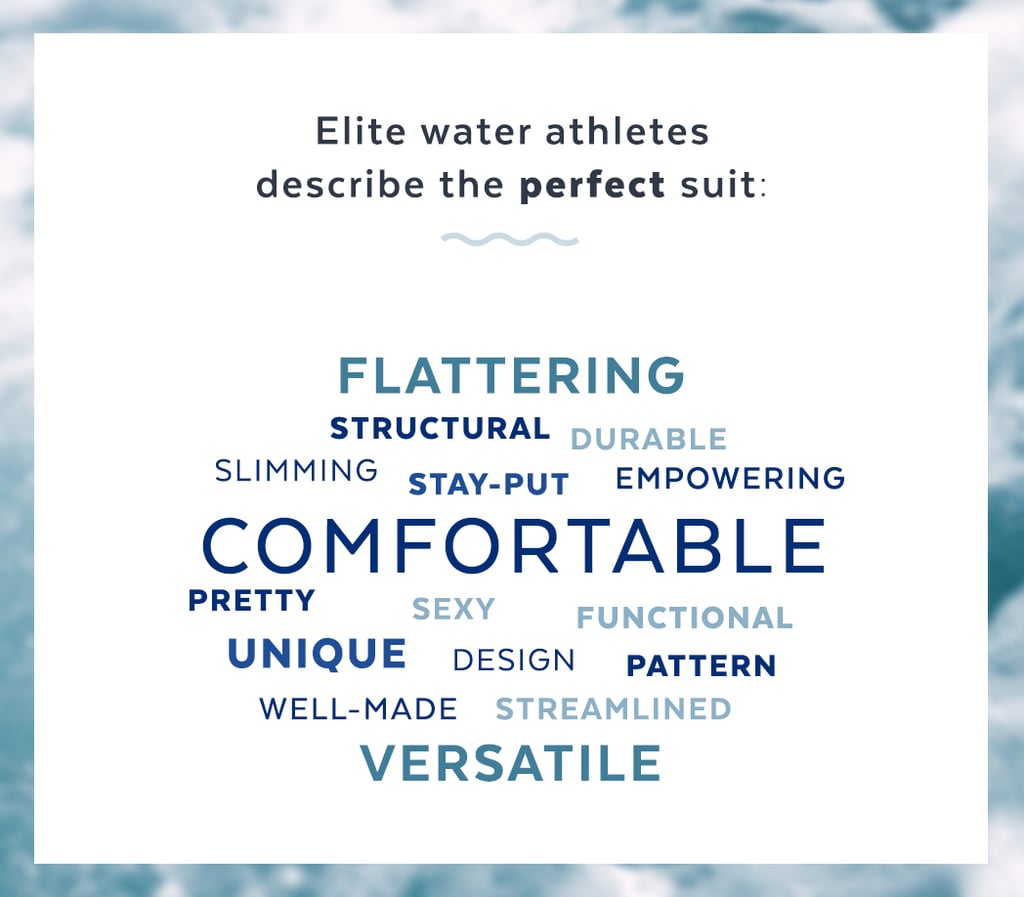 If you don't always feel empowered when it comes time to put on a swimsuit, Ginger had some shopping advice for you: "Traveling all over the world, I have seen different shapes and body sizes, as well as different types of swimsuits. I found that big or small, what works best is being confident in yourself," she said. "Don't worry what other people think of you. Everyone can rock a swimsuit."
The right swimsuit is the one that makes you feel like Superwoman, according to Alice — who basically is Superwoman rescuing people in danger. "It's not about perfection, it's about feeling like you can be yourself and run around without worrying about the suit slipping out of place." When you're looking for a new suit to kick off the Summer, Alice said: "pick the suit that gets you excited to get out the door and train, to experience all your body has to offer, to feel your inner athlete, because we all have one."
"Remember that everyone's body was uniquely made for them and is exactly what they need to accomplish their purpose is in life," Lilly Noelis Orochena advised. "Embrace your body and wear a swimsuit that represents you and makes you feel beautiful."
"Pick the suit that gets you excited to experience all your body has to offer."
Expressing Style Inside and Outside the Water
The perfect swimsuit can help you relax, or dominate a physical challenge — in style. In Ginger's line of work as a cliff diver, performance and beauty are the same. "Judges will score a dive on how aesthetically pleasing it looks," she said. "If I am wearing a suit that flatters my body, it makes my dive look graceful to the judges, creating the opportunity for me to score more points," she explained. Even if you're not flinging yourself off a cliff, you can appreciate a swimsuit that flatters. Moona is looking for the same qualities to help in her kitesurfing career: "When I know my suit stays on in the water, I know it'll stay in place on land, too. I can feel good in it wherever I go."
"When I know my suit stays on in the water, I know it'll stay in place on land, too. I can feel good in it wherever I go."
When your work clothes is a swimsuit, you need one you can rock out of the water, too. Ginger commutes to work on her bike and wears shorts and a suit, like Athleta's Bonaire Zip Front One Piece. "Changing in and out of a bathing suit can be time consuming," Ginger pointed out. "Having a versatile suit that works with shorts, a dress, or cover up saves time and allows me to feel comfortable to run to the store or for a bite to eat."
Moona Whyte, a three-time world champion kitesurfer, wears suits like Athleta's Fiore Wrap Front Bikini with just about anything. "I wear bikini tops under shirts and tank tops. And one pieces with denim shorts are super cute and easy," Moona said. When she's not lifeguarding, Alice does the same, sporting swimsuit tops to spin class, to run errands, or while lounging around the house. "I've run marathons in my work bikini before. No extra weight and nice tan lines," she added. We're impressed.
"I love to wear one-piece swimsuits as bodysuits. Add a great pair of jeans and boots or a low heel and you're good to go!"
At work, the women of the Aqualillies reinvent the art of synchronized swimming. Out of the water, they put their own spin on swimsuit fashion. "Lilly" Mary Ramsey even sports her swimsuit for a night out: "I love to wear one-piece swimsuits as bodysuits. Add a great pair of jeans and boots or a low heel and you're good to go!"
Others Lillies like Sarah Higgins and Suying Rothrock use versatile suits as a packing secret weapon. "On a recent trip to South America," Suying told us, "I wore my bikini tops as bras to consolidate packing." And a one piece and jean shorts will get Sarah through a tropical getaway. "It's a drag to lug around half your closet, and carrying around different outfits stops you from being spontaneous," Sarah said. A swimsuit that can transition from the pool to other activities solves that problem.
Each day, these women suit up to push their limits. "Adventure to me means avoiding routine," Alice said. "It can be as simple as trying a new food, taking the scenic highway on a trip, or signing up for an extreme race. Anything that takes me out of my comfort zone is a good adventure, and I think it keeps your passion for life vibrant." With the perfect versatile and stylish swimsuit, she can wear the same thing from adventure to adventure. And so can you.