You've been obsessively counting the days until Fall. No, not because of the cooler weather or changing of the leaves, but because with Fall comes the perfect excuse to stock up on new over-the-knee boots!
With last year's pair looking a little worse for wear, why not take this opportunity to stock up on not one, not even two, but multiple pairs of over-the-knee boots to take you through the next year? Oh, you're not swimming in cash? Well, lucky for you, we've got the perfect solution.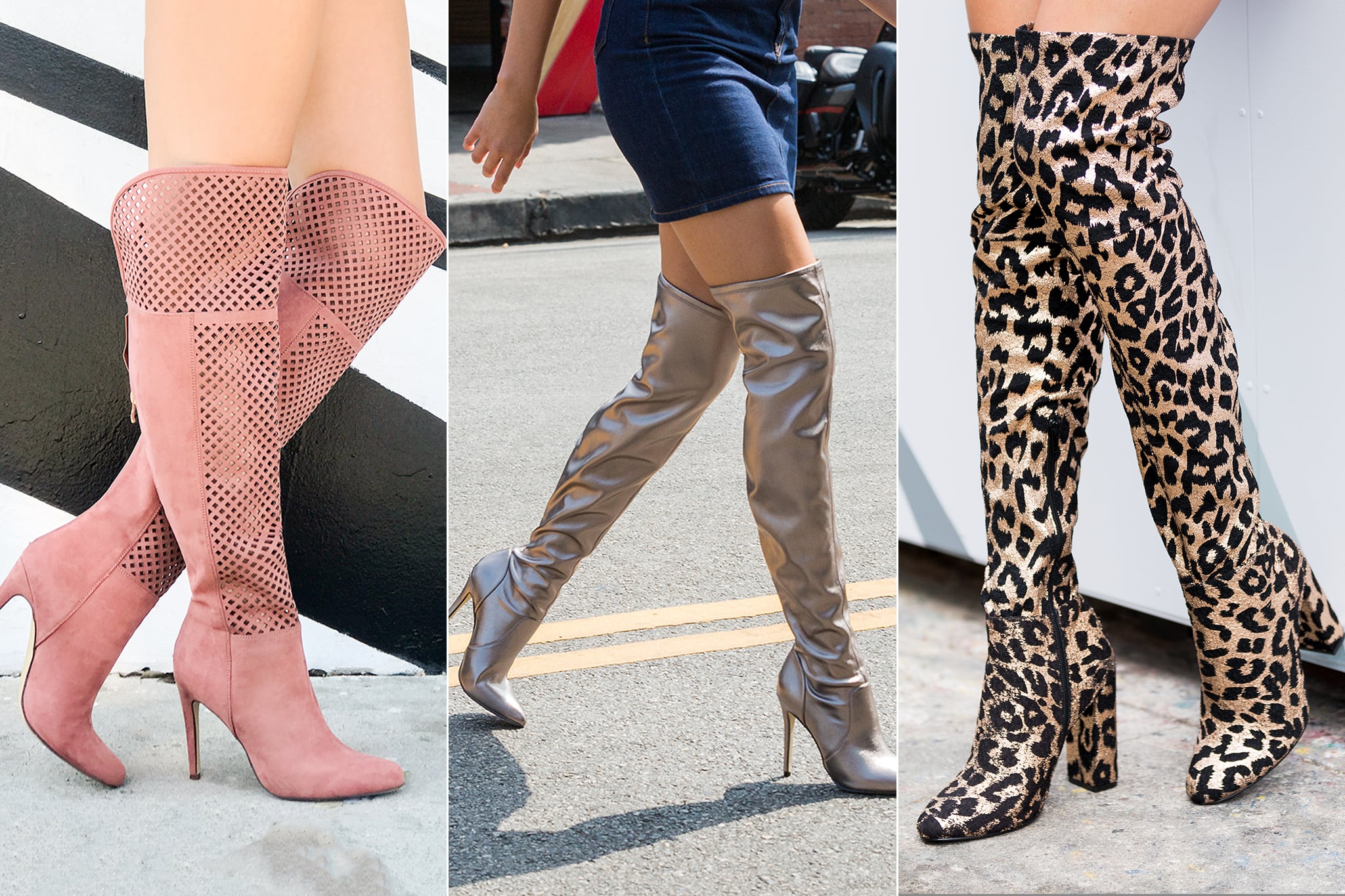 In our never-ending search for the perfect pair of over-the-knee boots, we stumbled across what can only be described as a gift from boot heaven in the form of ShoeDazzle. No more crying at price tags in the mall or settling on a pair that isn't quite right.
ShoeDazzle has absolutely nailed the experience of shopping for boots. The secret to its success is its incredible and optional Flexible VIP Membership model, meaning you can shop standard retail or become a member and get exclusive pricing and amazing perks.
What kind of perks, you may be asking? Well, it's simple, really. VIPs are basically treated like royalty at ShoeDazzle. After taking a 60-second Style Quiz, it will personalize an entire boutique curated just for you. Think of it like having your own personal stylist that updates new looks based not only on your unique taste, but also on what's trending for that given month. And believe us, it's catching on really fast. ShoeDazzle has garnered almost 1 million VIPs in just the past few years. That's a lot of boots.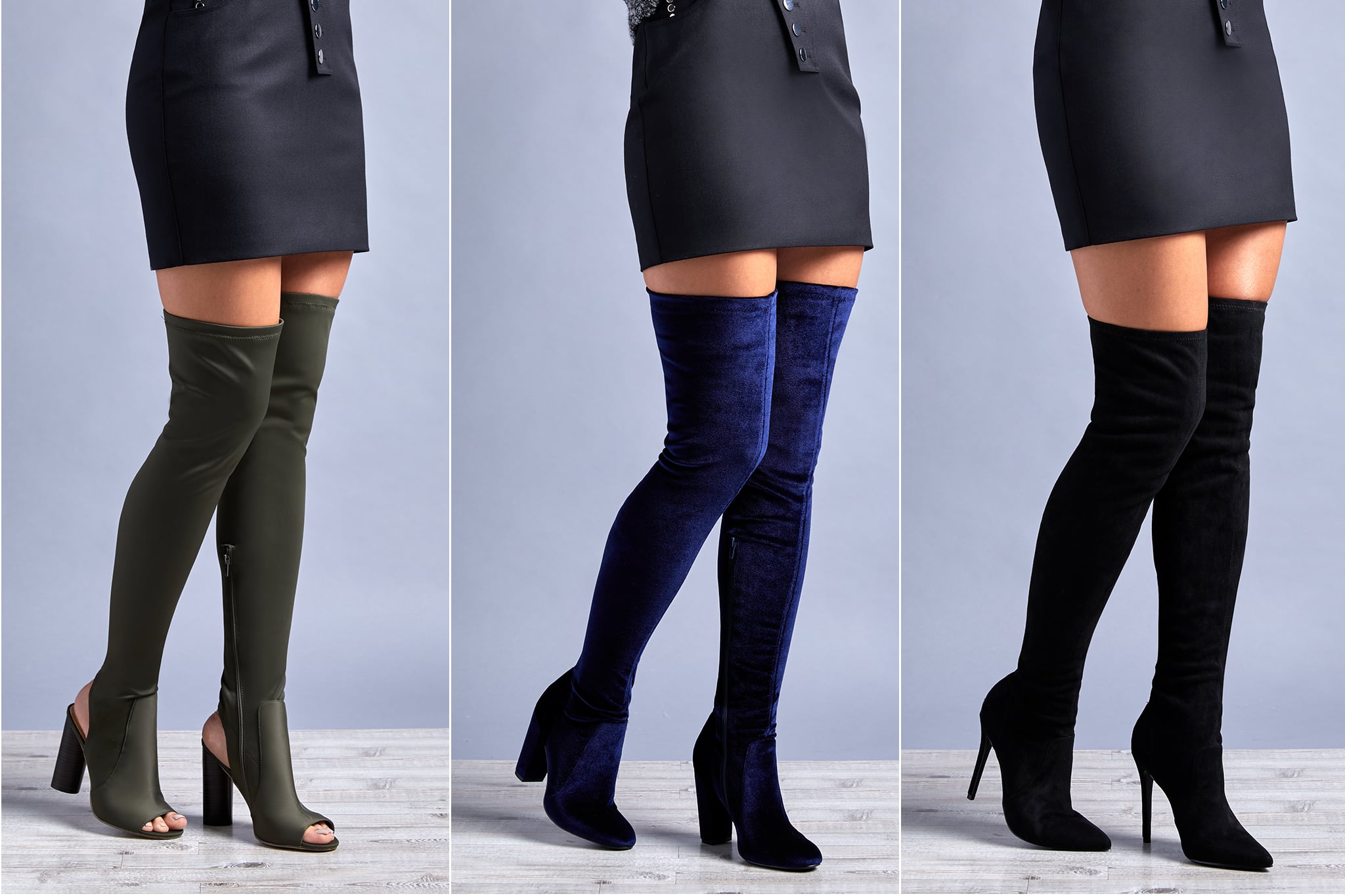 After you find the perfect pair (or pairs) of over-the-knee boots, you aren't going to want to stop there. The sheer quantity of styles will blow you away. Stock up your wardrobe with casual booties, a fun and everyday pair of sneakers, or even a cute pair of wedge sandals. You can literally have a pair for every occasion, for every style, all while staying ahead of the fashion trends. Customers have repeatedly said that they like to visit ShoeDazzle over anywhere else to see what's in and what's out.
Are you flipping out yet? Well, we haven't even gotten to the best part. VIPs can get their favorite pair of boots starting at $39.95. And just to sweeten the pot, ShoeDazzle will even give you your very first pair for as low as $10. That's 75 percent off! Talk about a warm welcome into what can only be described as a fashion utopia. Not only that, but sizes range from 5.5 to 12 with wide width and wide calf available as well — so there really is something for everyone.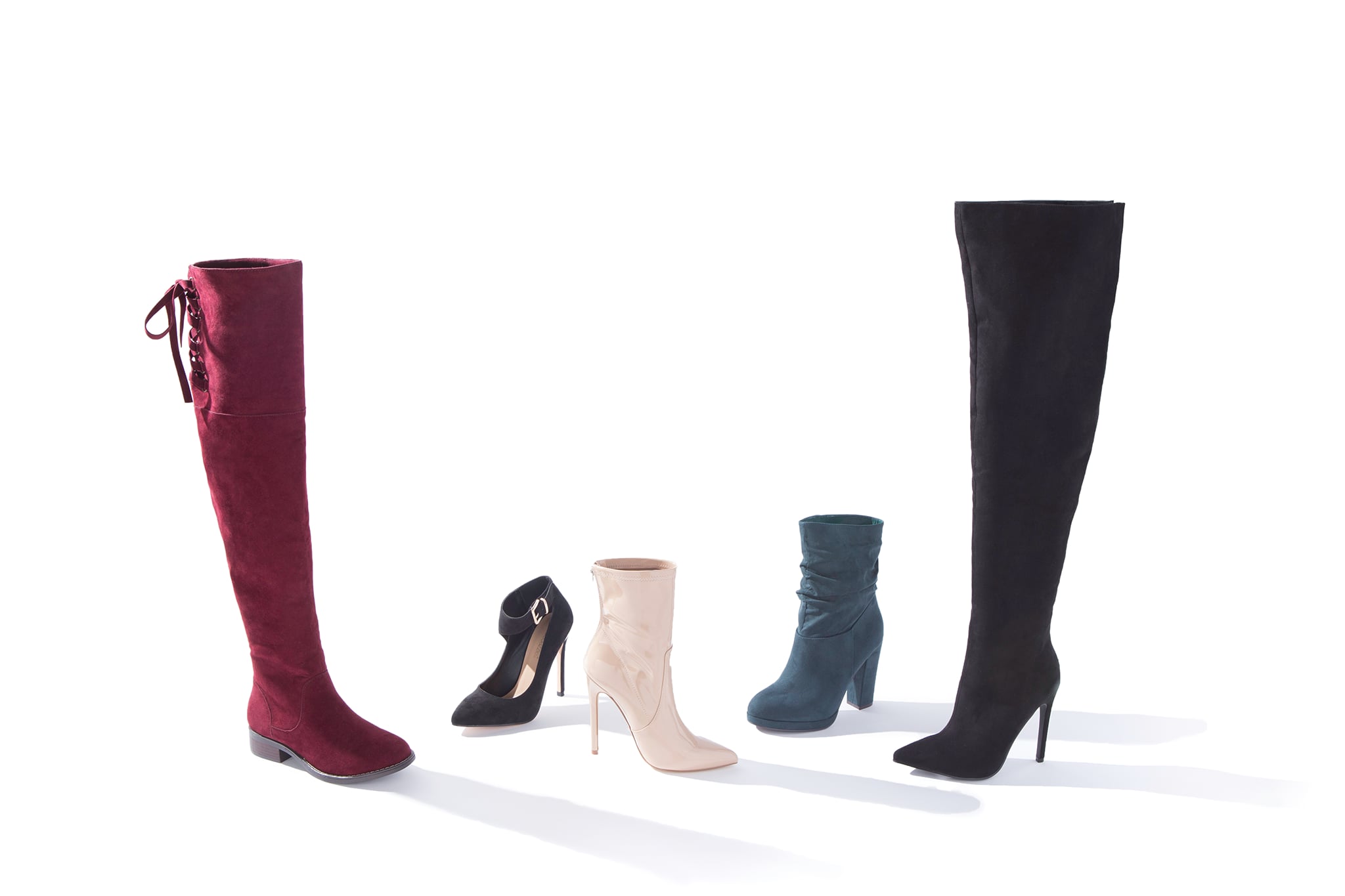 Get ready to be an unstoppable force during your next girls' night out. It's time to look how you feel and be anything but basic in the perfect pair of over-the-knee boots at ShoeDazzle. See what styles ShoeDazzle recommends for you by taking its Style Quiz at ShoeDazzle.com.
This content was created by ShoeDazzle.
SHOP THESE SHOEDAZZLE LOOKS: