Shailene Woodley in Jean Shorts at Divergent Screening
Does Shailene Woodley Look Like She's Dressed For the Red Carpet?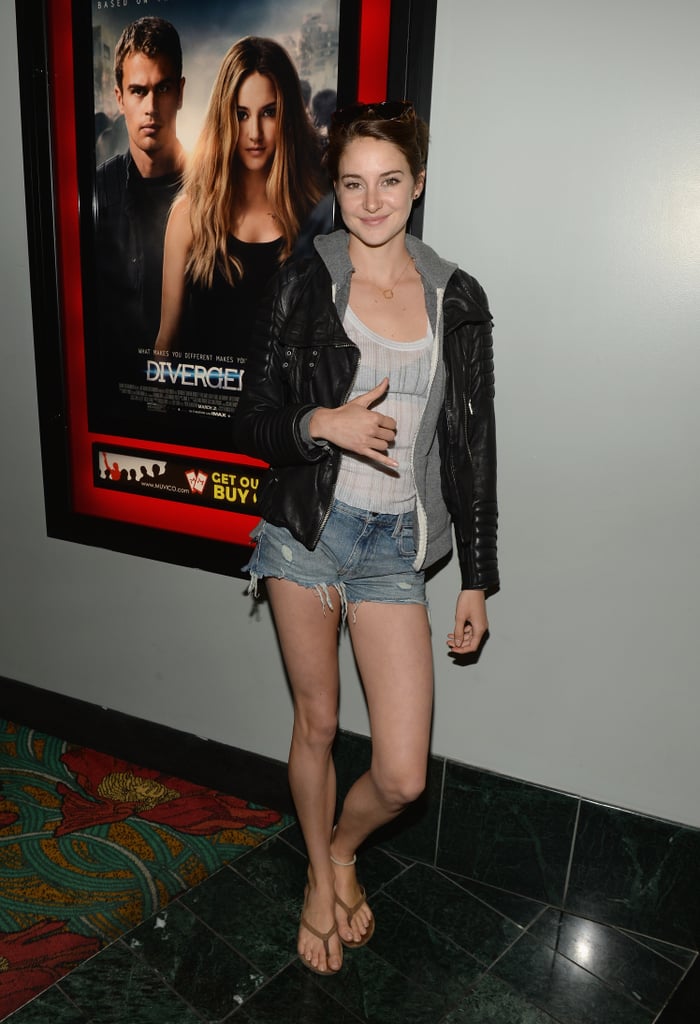 Did you expect Shailene Woodley to be anything but Divergent with Hollywood expectations? For a Summit Entertainment screening of her upcoming film, the alternative actress wasn't your typical red carpet star in a casual look that stayed true to her style mantra.
The laid-back dresser was at her most relaxed in a white tank top, leather motorcycle jacket, denim cutoffs, and brown sandals. Were she shopping in LA or hitting the beach, we may not have given this outfit a second thought, but as this was a Hollywood screening, we have to wonder if Shailene made the right call.