Shein Review
All My Best Instagram Looks Are From 1 Website — and Under $70!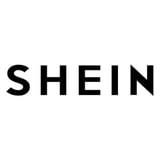 Trying new trends doesn't have to require draining your bank account. We've partnered with
Shein
to give you a preview of what you'll find on the affordable mega retailer's website, plus helpful tips for ordering.
Take one glance at me or my colorfully curated Instagram feed, and you might never assume I have a rocky relationship with fast fashion. Sure, I'm down to (over)indulge in a good trend, but I'm also prone to only wearing items once or twice — namely statement pieces.
I'm well aware that this isn't the most financially sustainable habit, especially given the price tags you'll find at most fast fashion retailers. One item can run you over $80; a single shopping trip can rack up four digits in record time. Thanks, but I'll pass. As I was facing this style dilemma last Summer, I stumbled upon a website stocked with designs so cute (stars! polka dots! fruit motifs!) and prices so low ($10 shirts and $15 dresses), I needed to know if it was too good to be true. That website, my friends, is called Shein.com.
You've likely heard this name floating around the internet, but the uncertainty of online shopping can prevent many from taking the plunge. I, on the other hand, am always happy to offer myself up as a guinea pig — and, in this case, I'm glad I did. Not only did Shein give my Summer wardrobe a budget-friendly overhaul, but it began quietly dominating my Instagram feed too. In fact, some of my best #OOTDs are from the site. So now, with several orders under my belt, I'm ready to spill the beans on one of my most guarded style secrets. Believe me when I say you'll be doing your closet (and wallet) a favor by boarding the Shein train.
Need some help getting started? You're in the right place. Keep reading as I share five trendy head-to-toe looks from the site — each of which costs less than $70.
Between Memorial Day, the Fourth of July, and Labor Day, quite a few occasions call for an Americana look. But since red, white, and blue are widely open to interpretation, this is my version of a patriotic ensemble. I frequently wear red and blue together, and to play off the two shades, I paired a red and white floral crop top with blue tie-waist shorts. If you're looking for a versatile Summer staple, I highly recommend this top. I own it in a number of colors and love how it marries this season's popular square neckline with feminine bow-tied straps. Keeping the trend-inspired theme alive, I slipped on some '90s-esque platform sandals and a pair of probably-too-small cat-eye sunglasses.
Millennial pink had a good run last year, but now it's all about yellow. (Or, as the kids are calling it, Gen Z yellow.) Although this hue is already bright enough on its own, this fun dress makes quite a convincing argument for adding rainbow pom-poms to the mix. Drapey baby-doll dresses also happen to be one of my favorite silhouettes. The only problem is, they're so comfortable that they can feel more like loungewear, so I strategically accessorized to make sure this outfit still looked well-rounded. My pieces of choice? A pair of embellished platform sandals in a warm camel tone, a similarly hued rattan mini bag, and minimalistic earrings. Finally, I threw my hair into space buns to fit the playful theme of my outfit.
Polka Dots and Pineapples
Polka dots are just one of those patterns that transcends time. So, when they started bubbling back up last Summer, I was quick to welcome them into my wardrobe. A year later, they're still going strong, and when I saw these pants, I immediately knew I wanted them to be the focal point of an outfit. Beyond the breezy cut, I was pleasantly surprised to discover they have a stretchy waistband. This makes them insanely comfortable — it honestly feels like you're not wearing anything, which is exactly how I like my pants to fit. I complemented them with an off-white crop top, round frames, and pops of green and yellow — two of my favorite colors.
Two-piece sets are basically a style secret weapon. First, they're nearly foolproof and take all the guessing out of pairing pieces. Second, they can help you look put-together with zero effort whatsoever. All you're responsible for is accessorizing. As I mentioned, I have a thing for the way red and blue look together. So naturally, I matched this light blue candy-striped ensemble with transparent, oversize red heart sunglasses. My other statement piece of choice was a pair of adorably embroidered (and impressively sturdy!) white sneakers.
You may have heard the stereotype that New Yorkers only wear all black, all the time. I see things a little differently. As someone who has always been drawn to bold prints, fruity designs fall right within my style vocabulary. From lemons to cherries to more tropical fruits like pineapple, I've worn and loved them all. Luckily, I don't have to choose just one with this romper. Since it's already quite a loud piece on its own, I wanted to keep accessories to a minimum. The red fringe slides coordinated perfectly with the colorful pattern, and the jewelry was low-key but perfectly on theme.
Convinced to place an order yet? Before you do, here are a few helpful ways to navigate the site:
Each item has its own size chart — measured in exact inches — which I've found to be extremely accurate. Make sure to double check this if you have any reservations about sizing.
Shein fans love to share their purchases. Scroll down to the reviews section on each item to see their tips for ordering, as well as photos modeling the pieces. I've found this is especially helpful — if I see someone with a similar body type, I can easily gauge how something might look on me.
The brand drops (quite literally) hundreds of new styles each day. These are all rounded up on the website's handy "What's New" tab and categorized by date.
Shein does not skimp out on sales. You can usually find a variety of "buy one get one" promotions, discount deals, and offer codes. In fact, we've got one exclusively for POPSUGAR readers! Enter code "popsugar"' at checkout to receive 20 percent off your entire order — including sale items.
Shein recently partnered with Make A Wish foundation for their first charity sample sale and will be partnering with more charities in the future to give back to the community. Shein is currently on a pop up shop road trip and has just completed their first ever pop up shop in NY and plan to hit Miami, San Francisco, Los Angeles, Atlanta, NY (again) and Chicago. Register on Shein.com to stay updated on dates and locations of the pop-ups.
Credits: Photos: Celia Skvaril and Sarah Siegel