Sneaker Outfits For Every Occasion in 2019
This Stylish Editor Is Making a Case For Wearing Sneakers Everywhere, and It's Damn Convincing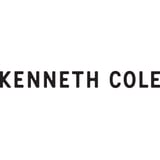 Sneakers are undoubtedly the most comfortable shoes around, and in 2019, they're also more versatile than ever. Teaming up with
Kenneth Cole
, we're proving just how seamlessly they complement a variety of wardrobes.
Perri Konecky's love for sneakers began at a young age. As a middle schooler in New York, when everyone else was wearing the same leggings and sweatshirts, Perri saw sneakers as a way to stand out and express her personality. She's been hooked ever since. Today, Perri is an editor at POPSUGAR, a fitness enthusiast, and a fashion guru, and with the additions of key Kenneth Cole styles, her sneaker game, which consists of 40-plus pairs, is stronger than ever. In fact, sneakers are not only the heart and soul of her everyday wardrobe, but she's also adamant that they can effortlessly fit into anyone's style rotation.
"I love how sneakers can transform an entire outfit. And of course, comfort wins always," the self-proclaimed sneak-HER-head said. "Sneakers are empowering for me because I don't need heels to feel sexy. I feel my best when I'm comfortable, and I'm never compromising on style." From the office to happy hour, and even date night, Perri expertly styles her sneaks to complement skirts, dresses, and trousers, proving they truly can be worn everywhere and anywhere.
Below, see how Perri's Kenneth Cole kicks effortlessly carry her through her busy lifestyle without sacrificing style.
For daytime activities that require a polished flair, Perri often teams a colorful pair of sneakers with a midi-skirt-and-tee combo. "Colorful and expressive sneakers light up my often-neutral outfits. And monochrome sneakers often tie together my colorful looks," she explained.
Sneakers in pastel hues are soft and dreamy and look especially elevated for brunch and a show. Throw on a graphic tee for a playful vibe, and don't be shy about injecting more color — like trendy neon in the form of a luxe, silky skirt — into the look.
Comfort is key when you're out and about, which is why when adventuring with friends, Perri relies on casual-cool sneakers to complete her on-the-go looks. She's not afraid to embrace statement styles either, as that's part of the allure! "Being a sneak-HER-head means expressing myself from the ground up," she said. "My shoes are often the first thing someone recognizes about me."
For an ensemble that works just as easily at night as it does during the day, opt for trendy black pieces with a pop of color. Faux-leather joggers feel like sweats but look infinitely fiercer, and look-at-me red exudes confidence — no matter what time of day it is.
When it comes to hitting the town for a day — or night — of fun, Perri prioritizes looking and feeling good, making sneakers a no-brainer. "My mom always jokes that when I'm getting ready for a date, I always ask her, 'Can't I just wear sneakers?' The funny thing is, I usually just do," Perri said.
"On a date during the Summer, I'll typically wear a white pair of sneakers with a flattering dress, and I find that there's nothing more comfortable or sexy for a date night!" she added. "Who wants to be restrained in painful heels when dates can often be painful as is?" Take a cue from Perri by complementing a printed dress and bold accessories with white sneakers. The result is refreshing, chic, and easygoing.
With a philosophy of "trends come and go, but comfort is forever," you can bet Perri prioritizes feeling at ease even at work. Her secret weapon? A sleek pantsuit paired with her cleanest sneakers. "Wearing sneakers to work does not equate to a lack of professionalism," Perri said. "I do my best work when I'm comfortable, and bonus points for having cool kicks!"
When it comes to advising sneak-HER-head newbies, Perri's tips are simple yet inspiring. "Start with the basic colors and styles, then let your creativity shine," she said. "And don't be afraid to wear funky socks!"
Shop Perri's favorite Kenneth Cole sneakers:
Credits: Photographer: Lauren Loncar; Art Director: Samara Grossman; Hair and Makeup: Brett Jackson; Wardrobe Stylists: Kathleen Harper and Emma Sousa; Prop Stylist: Aja Coons; Producer: Cassie Doyle