Sustainable Clothes H&M 2019
3 Sustainable Spring Looks You'll Fall in Love With — All From H&M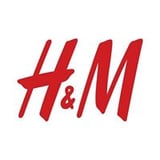 Look good and feel good this Spring with sustainable fashion. Teaming up with
H&M
, we're proving once and for all that you don't have to sacrifice style when dressing eco-friendly.
This season, feel good about slipping into your favorite sundress by shopping the H&M Conscious Collection. The collection is made up of statement-making sustainable clothing, so you'll be making the choice to do less harm to the environment while upping your fashion game. That's what we like to call a win-win. For Spring 2019, the collection features modern romantic designs made from sustainably sourced materials, such as organic cotton, Tencel®, or recycled polyester. From ruffles to off-the-shoulder necklines and balloon sleeves, this collection doesn't skimp on style either. In fact, these charming, effortless pieces are what springtime dreams are made of.
In addition to offering eco-friendly clothing options, H&M also has a worldwide clothing collecting initiative, which launched in 2013. Since then, the company has collected more than 65,000 tonnes of clothes. "Be a Fashion Recycler" by donating any bag of clothing to an H&M store. In exchange, you'll receive 15 percent off your next purchase. During the month of April, you'll receive two coupons for every bag.
Let your clothing make more than just a fashion statement — the change starts in your very own closet.