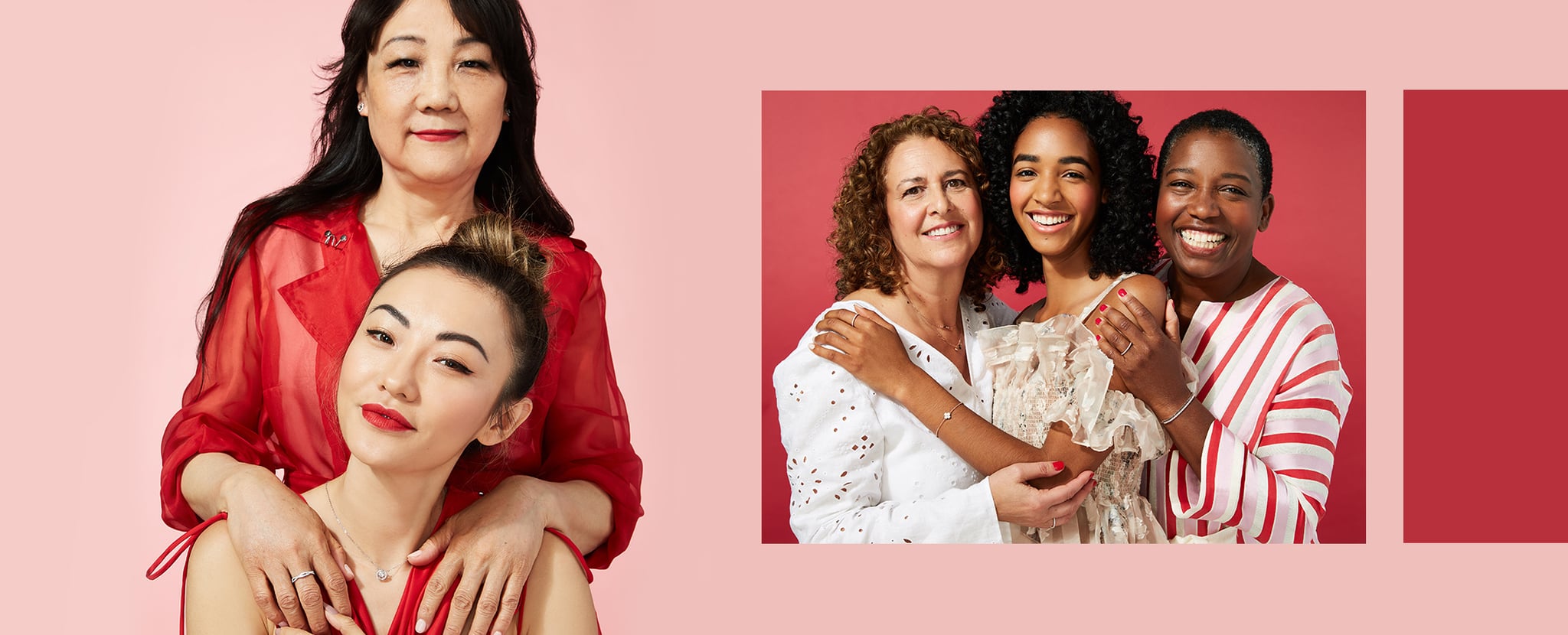 Image Source: POPSUGAR Photography / Diggy Lloyd
Swarovski Mother's Day Jewelry
Style and Substance: Why Our Moms Are the Inspiration We Need in 2018

This
Mother's Day
, we've partnered with
Swarovski
to spotlight strong women and the mothers who inspire them to make every day extraordinary.
Radiant, sophisticated, and unique. You could use these words to describe a brilliant piece of Swarovski jewelry, but for these four women, it's how they describe their mothers. Whether they're successful fashion bloggers, musicians, or comedians, these women turn to their mothers as inspiring examples of style and substance. This Mother's Day, we're celebrating moms as the ultimate life muses and embracing the lessons they've taught us from an early age. Thanks to their moms, Calli Ella, Ananda, Jessica, and Alison know what it takes to be strong, modern women. Read on for their stories — you just might recognize your own mother's magic.
Calli Ella and Moms Susan Seigel ​and Saundra Thomas
"My family life is different than most," Calli Ella, a musician and model, says. "I have two beautiful mothers who have given me everything that they have." Calli Ella values the open relationship she has with her mothers Susan Seigel and Saundra Thomas. "To have not one but two mothers is such a gift," she says. Yet growing up, she also had moments where she felt outcasted for coming from a different family dynamic. Luckily, she could go to her moms for advice and empowerment: "They inspired me to take pride in my difference because it's what makes me intriguing and beautiful." Today, Calli Ella uses her culture and experience to enlighten other people instead of hiding where she same from, explaining: "It's important to accept everyone for who they are because that's where real love is born."
"They're always pushing me to put myself out into the world and be the best I can be."
With consistency and creativity, Calli Ella's mothers have achieved whatever they set their minds to. And that inspires Calli Ella to pursue her career with passion: "They're always pushing me to put myself out into the world and be the best I can be." Thanks to Susan and Saundra's example, Calli Ella doesn't let anyone tell her what she can't do. Her mothers have taught her this: be yourself. "You never know how your energy and power can change someone's perspective."
Ananda Saba and Mom Mirella De Sanctis
"She has always been a woman who is fearless and stands up for herself in every situation," Ananda Saba says about her mom, Mirella De Sanctis. Ananda runs the site Super Fashionable and looks to her mother for both life and fashion advice. "I grew up believing my mom was the strongest woman I knew."
Eclectic is how Ananda describes her mother. "We don't have the same style. But what has rubbed off on me is the confidence to wear whatever you want, no matter what others might think." Mirella has taught Ananda that fashion is art. "Fashion is a form of expression, and it has a lot to do with how you feel and who you feel like being that day," she says.
Some days, Mirella likes Jackie O. Other days she looks like she just walked out of an ashram in India. "She is boho, she is chic, she is rock, she is who she wants to be when she gets up in the morning, and I love the confidence it takes to own that," Ananda says.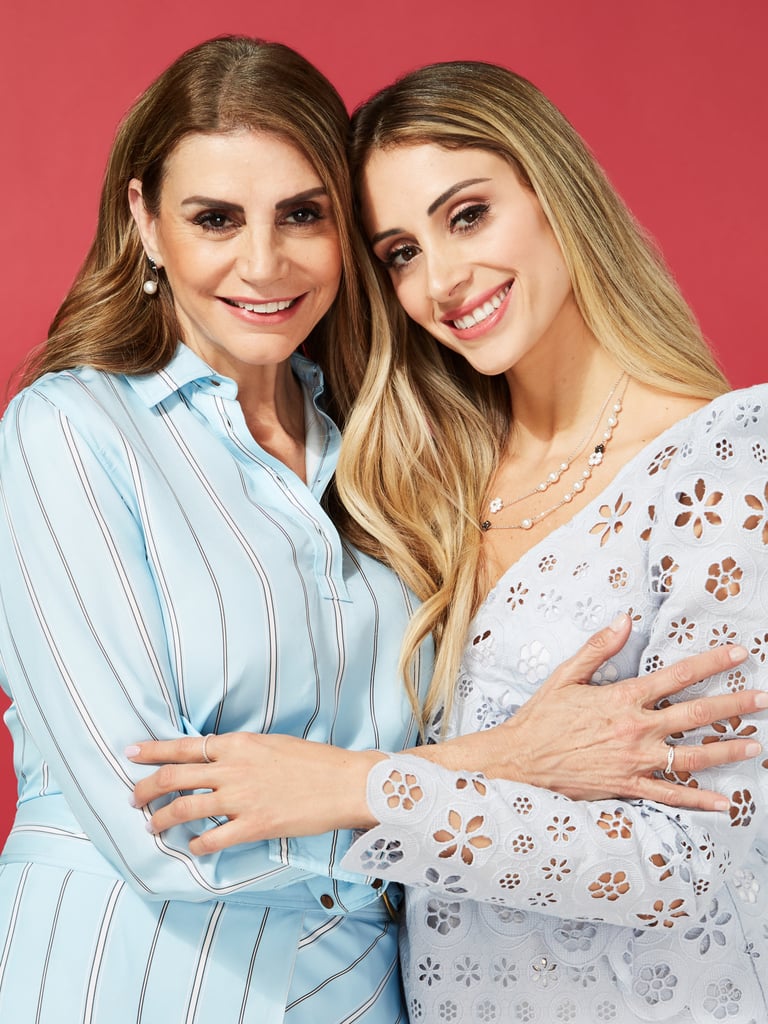 "We don't have the same style. But what has rubbed off on me is the confidence to wear whatever you want, no matter what others might think."
The most important drive Mirella has ignited in Ananda? "To always stay true to myself, to be honest with my feelings, and to do what I believe is right." Mirella inspired Ananda to express the many facets of herself, with style playing a role: "I remember even at a very young age I wanted to pick my outfits, and 90 percent of the time, I looked ridiculous. Trust me, there are photos! But my mom would let me wear what I wanted, as ridiculous as it might have looked. And it seems silly now, but that honestly helped mold me into a strong, independent, and self-assured woman."
Jessica Wang and Mom Grace Liu
"My mom has always been a career woman, which has inspired me to follow suit," Jessica Wang, the force behind NotJessFashion, explains. "As the head of a hospital in China and a single mother, my mom had to learn how to balance work and life. As busy as she was, there was never a moment that I felt neglected." While Grace would do anything for Jessica, she also was kind and helpful to others. "It's easy to see why she was loved and respected by many in the community. And after I had my daughters, she dropped everything once again and came to the States to help me raise them." Whether she's looking for an unbiased opinion, a helping hand with her girls, or an extraordinary meal, Jessica said her mom comes through every time. "To have an unconditionally loving mom that always makes herself available without my asking makes every day extraordinary for me," she says.
"She's the ideal model for being straightforward in the most graceful way."
As a fashion-lover, Jessica looks up to her mother's minimal and classy style sense. But those no-frills qualities also inspire her in other ways: "She's so honest and isn't afraid to speak her mind. Oftentimes growing up, we're taught to hold our tongues and not speak out against things we don't necessarily agree with," Jessica says. "My mom is quite the opposite, although she's always kind and respectful. She's the ideal model for being straightforward in the most graceful way."
Jessica says her mom leads by examples: "She expresses gratitude when something great happens or when someone does a favor. She also shows gratitude by giving back, but she isn't afraid to share her disappointment when something goes wrong." Those small acts have have had a big impact on Jessica, who looks to her mom as a role model when raising her own daughters.
Alison Weiss and Mom Amy Rosenbloom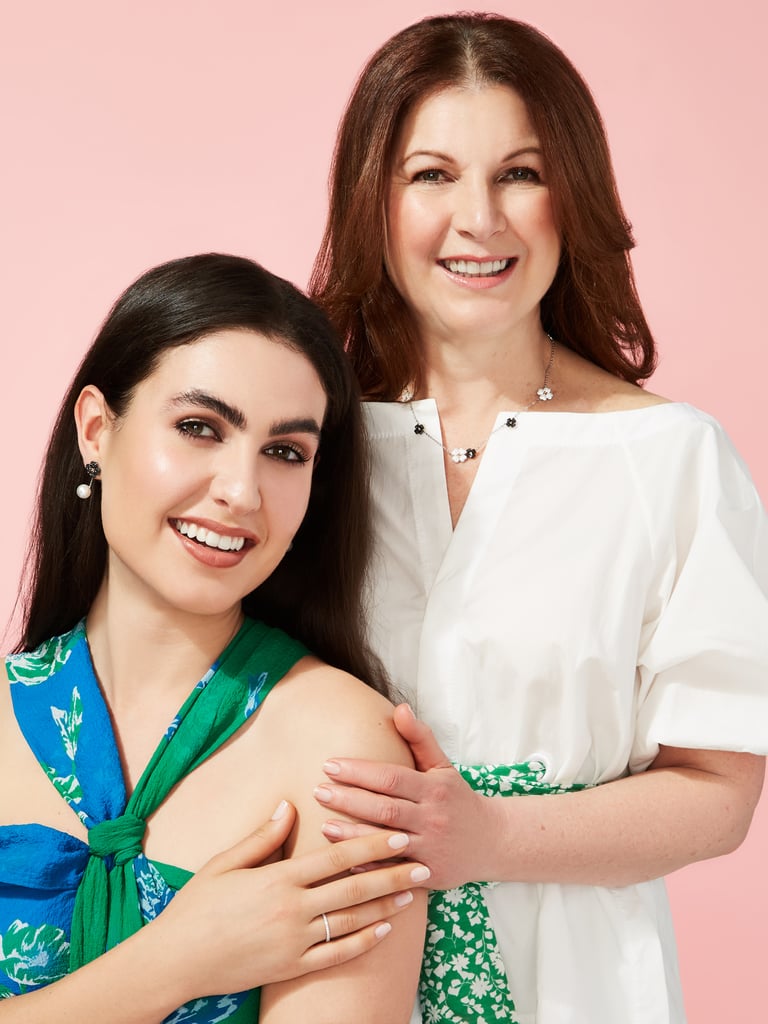 "My mom and I could not be more different as individuals," comedian and writer Alison Weiss admitted to us. Sure, they're both native New Yorkers, but Alison's mom Amy Rosenbloom likes the philharmonic, while Alison's a hip-hop fan. "My mom prefers delicate jewels and neutral clothing palates. I'm a vintage collector who believes that the bigger the hoop, the closer to God. She's prefers to work behind the scenes. I live center stage."
Where Alison and Amy are perfectly aligned, however, is the way they see the world as women. When Amy was a teenager on Long Island in the '70s, she successfully sued the camp that employed her as a counselor for refusing to give her equal pay. "It was a very unsafe and uncommon thing to do at the time," Alison explained with pride. Today, Alison's parents co-own their law practice and are equal partners, an approach they have carried into their 30-year relationship. And on nights and weekends, Amy runs a nonprofit basketball league. If that wasn't enough, Amy also writes novels as a hobby. "My mother does this all in the perfect shade of nude lipstick and pair of beige heels. In other words, she is truly superwoman," Alison told us.
"I am fearless because she is fearless."
"Only with a mother like Amy could I be so empowered to blaze my own path, to be a body positivity activist, to write candidly about the struggles of Millennial women, to stand up for what I believe in at all times," Alison says. "I am fearless because she is fearless." Alison believes her mother's example has given her the freedom to be her most authentic self. She is able to take chances and follow her imagination because she has a solid support system, led by her mom.
"I'm a woman of many emotions, interests, and career aspirations," Alison admits. "My mom pushes me to never limit myself. Boxes exist, but that doesn't mean we have to fit inside them. "
Credits: Art Director: Kelsey Quan Producer: Andi Nash Photography: Diggy Lloyd Wardrobe Stylist: Emma Sousa Hair & Makeup: Brett Jackson & Julia Joseph Manicurist: Pema Dolkar