Trends to Try Fall 2018
4 Style Trends That Will Instantly Refresh Your Fall Wardrobe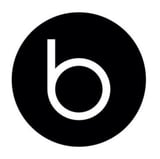 From statement boots to functional accessories, this Fall's trends are totally worth indulging in. We've partnered with
Bloomingdale's
to help you style them with clothes you already have in your wardrobe.
Your wardrobe is an ever-evolving work in progress. The seasons change, your tastes shift, and new trends (re)emerge to shake up the style game as you know it. Whether you rely on a pared-down capsule collection of pieces you can mix and match or have a closet overflowing with items from every era, there's always room to grow your portfolio of outfits. You can even do so by making small tweaks and reinventing pieces you already own.

With cooler temps just around the corner, what do you say we get a head start right now? There's an entire roster full of exciting — not to mention totally attainable — trends in the pipeline to refresh your outfit game with this Fall. And to prove how simple it is to incorporate them into your wardrobe, we've styled out a handful of before-and-after looks that totally embody this season's biggest trends. Keep reading to see them for yourself — plus styling tips and editor-approved product picks.
KEY TREND: LEOPARD-PRINT PANTS
Monochrome printed culottes, ruffled tops, and bright circular bags make for a totally stylish look, but this Fall, things are taking a turn for the wild. That's right, leopard print is back and looking more chic than we ever knew possible. Although this classic animal print is quite a statement, the neutral tones also make it extremely wearable and easy to pair with other versatile shades, like black and white. So all of those black tops and white shoes taking over your closet? They're the perfect pieces to balance out these loud pants! Keep accessories to a minimum to ensure the pants are the focal point of your look.
Styling Tip: Whether you're going for a casual or elevated look, say it with shoes! Choose clean white sneakers for an everyday vibe, or slip on some heeled leather mules when you're feeling #fancy.
KEY TREND: WHITE WESTERN BOOTS
You'd be hard-pressed to find anyone who doesn't own a pair of white sneakers these days. Since they're universally loved for their versatility and wearability, boot designers are now taking a nod from these wear-with-anything shoes, too. Expanding upon last year's white boots trend, this season, it's all about white Western boots. Not planning to saddle up and slip on a cowboy hat anytime soon? No worries — juxtaposing styles can actually be the easiest way to pull off this trend. Take floral dresses, for example. Instead of pairing them with flats and a few accessories, a pair of Western boots can completely reinvent how you style dresses. There's no such thing as over-experimenting.
Styling Tip: Cooler days don't mean you have to put your Summer dresses in storage. Layer up instead! Add a denim jacket or a slouchy sweater over short-sleeved dresses, or swap out sandals with boots of different heights to keep your legs warm.
KEY TREND: CHIC YET COZY SWEATERS
Make way for cozy days! As much as we love a classic denim, white tee, and sneaker look year-round, few things feel as warm and fuzzy (literally) as slipping on a sweater for apple picking, PSL-drinking, or even binge watching a TV show with friends. To ensure you're prepared to capitalize on all of these Fall activities, stock up on comfy sweaters you can layer over your favorite tees. Fabrics like crushed velvet are ideal because they're as soft and warm as fleece, without looking too casual. Keep the Fall vibe alive by selecting pieces in warm, rustic tones, like burnt orange, mustard, and plum.
Styling Tip: Want to look comfortable and chic at the same time? Denim is your best friend. Although jeans are rather casual, they can look completely put-together when paired with the right accessories — even ripped styles. Finish off your look with fun accessories such as satin shoes, which are a more elevated alternative to sneakers.
A floral-printed shirt, jeans, and block heels are the ultimate transitional outfit. But when temperatures really start to cool off, a belt bag is one accessory that'll keep your outfit looking totally stylish. If you missed out on the fanny-pack era or were simply too cool to rock one, now's your chance to get in on the hands-free fun. There are countless options to choose from, but if you're opting for one in a statement hue and textured fabric like this green one, you'll want to complement it with neutral tones, such as cream, white, and denim. Swap flowy, patterned shirts with fitted knit sweatshirts to accentuate your waistline and show off the bag in full view. Round out your outfit with a comfortable pair of boots that'll see you through all of your Fall adventures.
Styling Tip: For equal parts style and easy access, wear your belt bag slightly off-center. This will ensure it doesn't look too much like an oversize belt buckle, phone clip for your pants, or any other not-so-stylish look your parents may attempt to rock.