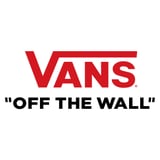 There's nothing like an improvement you never knew you needed! Teaming up with
Vans
, we're proving that stylish shoes can also be comfortable beyond your wildest dreams.
I'm a Vans girl. I've been a fan of the iconic sneaker brand since elementary school, and I remember begging my mom for my first pair at 9 years old. So when I heard about Vans's new ComfyCush Era, I was immediately intrigued. I've always felt my original Vans were comfortable enough, but after testing the ComfyCush for myself at the launch party in Brooklyn, I never knew there was another level to comfort.
Thanks to this new technology, comfort and style now effortlessly coexist in the classic Vans we know and love — think Old Skool, Slip-On, Sk8-Hi, and more. The shoes are entirely redesigned on the inside, but essentially the same on the outside, guaranteeing Vans's signature cool versatility.
There's something undeniably nostalgic about Vans, so it's only appropriate the famed shoe brand took its fans back to high school to unveil the newest member of its family.

My comfort pilgrimage began when I walked into a realistic "high school" created by Vans to educate its "students" about its latest sneaker technology. Upon entering, I received my class schedule and went to my locker. The full locker room, PA system, and legitimate passing periods transported me right back to high school, and the nostalgia didn't stop there.
I opened my locker to find a new pair of ComfyCush Eras inside. These babies were built for long-lasting comfort, and they take their mission seriously, which was evident as soon as I tied up my laces.
In first period science class, my fellow pupils and I learned all about the technical aspects of the shoe. We even dissected an Original Classic sneaker and compared it to the cross-section of a ComfyCush Classic sneaker, which really helped me visualize the difference.
Once the bell rang, I was off to history class, learning all about the 50 years of shoe-making experience that Vans has under its belt. Our guest lecturer was none other than skateboard legend Tony Alva. Over the years, Vans has demonstrated design progression in cushioning and comfort by applying critical feedback from surf and skate athletes. The new shoe is no different, with Vans listening to its everyday wearers.
"We found ourselves in a place where people were just talking about wanting new shoes. We saw people being forced to wear more of a runner shoe for comfort reasons, or going outside of what they were looking for," Rian Pozzebon, Director of Global Footwear Design at Vans explained. "They wanted something more from Vans, but we didn't produce that kind of product. Essentially, they wanted something that would help them not only walk, but help them walk long distances or be on their feet all day — all while maintaining a comfort level where they can go home at night without sore feet."
"The Vans design team built exactly what the consumer is asking for, without complicating the ask."
Matthew Pino, Global Product Merchandising Manager, echoed Rian's sentiment. "At Vans we asked ourselves, how can we make the most comfortable version of a classic shoe, and how do we hide all the comfort of a modern running shoe into something that looks like our classic," he said. "The Vans design team built exactly what the consumer is asking for, without complicating the ask . . . the ComfyCush Era truly is a classic."
After wearing ComfyCush Suede/Canvas Era sneakers for an entire night — including standing for a Lil Wayne mini concert — I can personally confirm that foot soreness seems to be a thing of the past with these shoes.
Shop Vans's ComfyCush Era:
Photography by Celina Kenyon and Jonathan Mehring