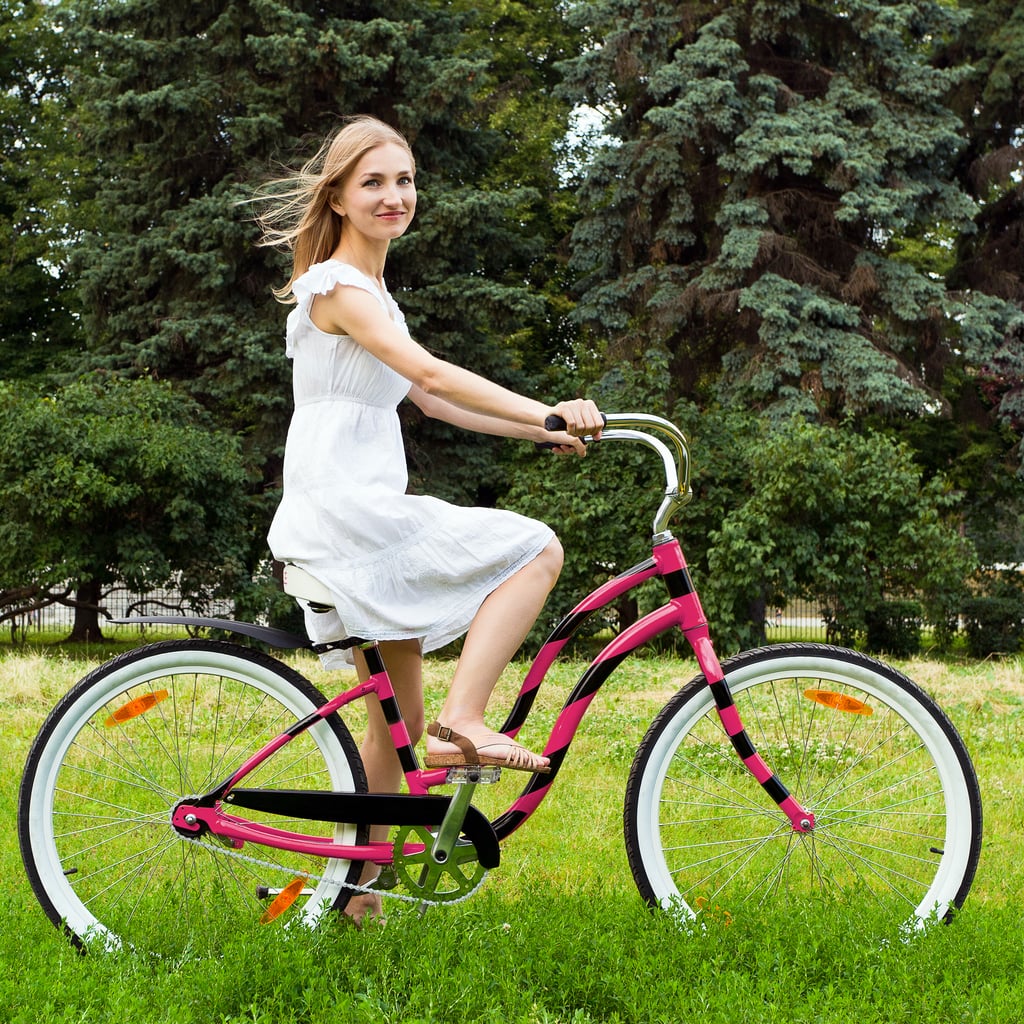 Weekends only last 48 hours, which is why we partnered with Secret to help you make the most of your spare minutes.
We know you're trained in the art of the nonstop lifestyle. So when it comes to the weekend, make those hours work beautifully in your favor. Here are 13 tips that help make the most of your weekend, leaving you fresh-faced Monday morning.
Get up at your usual time: You might think the weekend is meant for sleeping in but you just kissed precious time goodbye. And all that extra lounging in bed can lead to puffy eyes and creased skin.
Do your dirty work: Tackle chores first thing Saturday morning or before going out Friday night. This way you'll have more time to enjoy your nonstop weekend of fun.
Fresh faced: Use sheer foundation, light blush, and a quick coat of mascara in the morning, and then touch up eyes and lips at night. And you can add a drop of aloe to your favorite foundation, which leaves a fresh dewy look. And don't forget sunscreen!
Lovely locks: Instead of spending time blowing out your hair on the weekends, pull hair into a top knot or loose side braid and shake and style later for perfect beach waves.
Slather it on: Don't skimp on body lotion with SPF — especially if you're exposing some skin. Make the time in the morning to apply a good layer and you'll be glowing and protected all day.
Plan for fun: Make a bucket list so you always have options and ideas for fun things to do. After you accomplish something on your list, cross it off and celebrate!
Eat right: TGIF! But that isn't an excuse for noshing on fatty foods. Eat right, and your skin will appreciate it Monday morning. Stash healthy snacks in you bag, like roasted almonds, for protein-packed fillers.
Pamper yourself: It's the weekend, so make sure to schedule me time. Get a manicure or massage, and you will feel recharged Monday morning. Keep long-standing appointments, and there's never a question of if your favorite masseuse is available.
Have it all: Pack smart, and toss your favorite skin care and makeup goodies in your bag, like lip gloss, sunscreen, and mascara. This way you always have all your must haves on hand for touch-ups no matter what adventures come up. Or better yet — invest in double-duty products that work for lips, cheeks, and lids!
Hydrate! You're on the go, so toss back some water, which keeps you ready for anything. Staying hydrated also gives your skin a healthy glow and boosts your energy levels.
Cute pout: Use brow set to keep your lipstick in place. Really, it works! This way your lips will look great even after a few cocktails — and cuts back on trips to the loo to check your makeup.
Stick with it: Just because it's the weekend doesn't mean you should ditch your beauty routine. Stash face wipes next to your bed for the late-night cleanings.
Kick the blues: Ditch the Sunday night blues and host a movie party or chill barbecue. Extra bonus? You'll have leftovers for later in the week. Just make sure to curb your drink consumption so you're fresh-faced in the morning.
What's your secret for making the most of the weekend? Watch the Eleventh Gorgeous gals on all their epic 48-hour adventures, made possible by odor protection and long-lasting scents from Secret's new Destinations Collection.