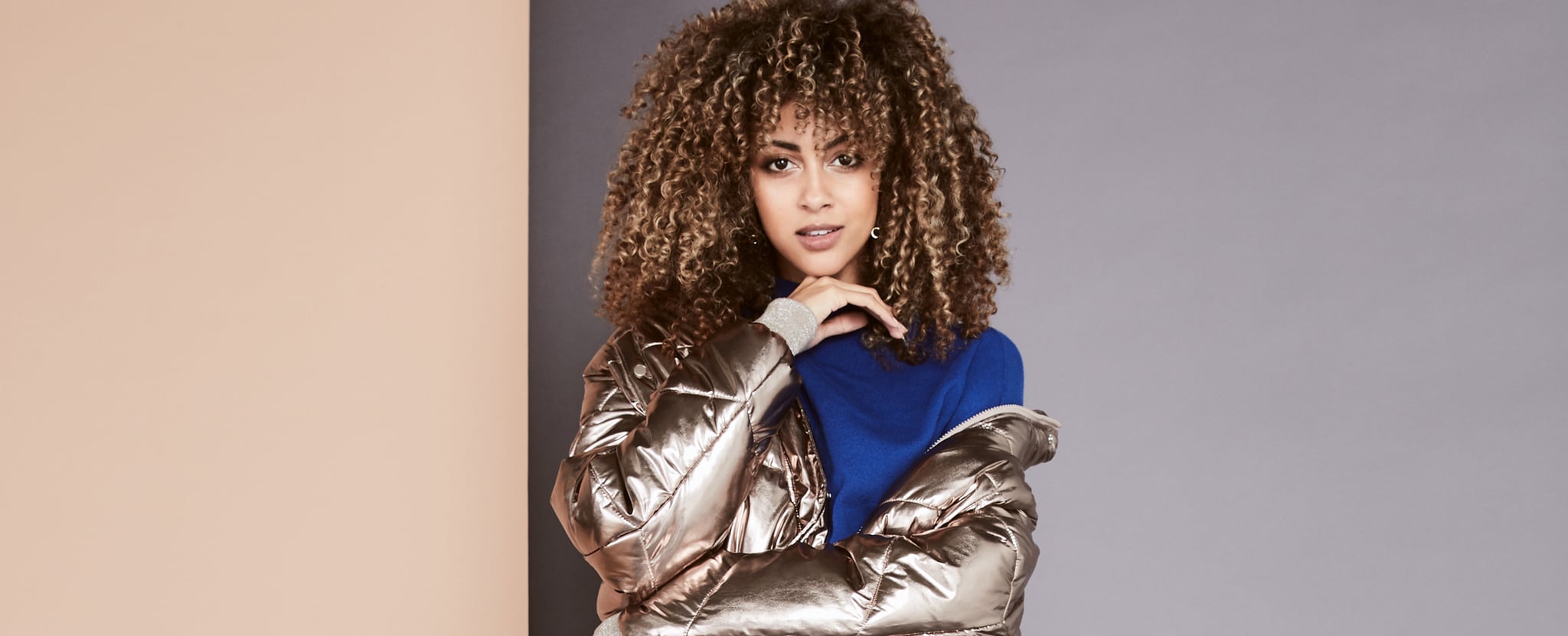 Image Source: POPSUGAR Photography / Felix Wong
What to Pack For a Fall Vacation
1 Model Shares 3 Packing Rules to Follow For Your Next Fall Getaway
Not sure what to pack for a Fall vacation? We've partnered with
H&M
to provide you with sartorial inspiration so you can look and feel your best wherever Fall takes you.
One of our favorite ways to welcome the arrival of a new season is with a mini getaway. And this Fall, we've got our heart set on classic autumnal activities like cider tasting, theater hopping, fireside cocktails, and apple picking. With lodging booked and the agenda set, all that's left is filling a suitcase with seasonal staples to get you through it all in style.
For guidance, we turned to model, influencer, and packing pro Brit Watkins to share how she makes the seemingly impossible possible: packing light and looking good. As a frequent flyer, Brit has perfected an efficient and versatile travel wardrobe that stays true to her feminine-meets-masculine aesthetic. Her main tip? Narrow down a few core pieces in a cohesive color palette to style and restyle during your trip.
"When I pack for a getaway, I think about my core pieces first, and I like to stick to a few key colors," Brit says. "I do the same thing when I'm shopping for a seasonal closet update. When you pick key colors, you can mix and match them with virtually anything in your bag or closet. Blue is my new go-to for Fall — it's a very feed-friendly color. If I'm traveling, I know I'll be taking lots of pictures of different looks, so I want it to all work together."
Keep reading to see her three picks to pack this season and how she works her sartorial magic to transform them into a variety of vacation outfits.
1. BRING MENSWEAR TROUSERS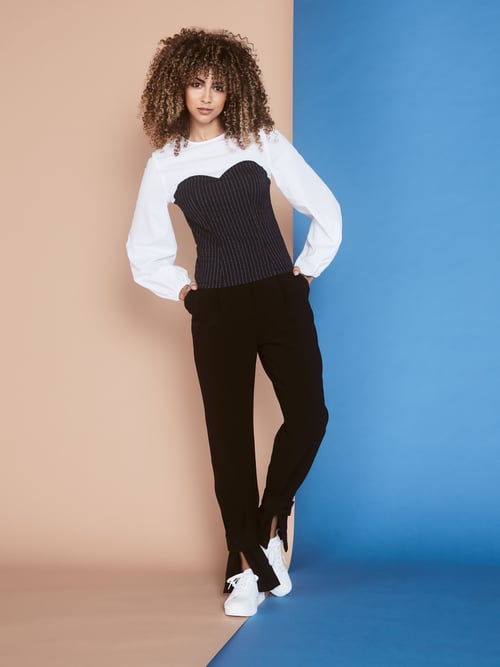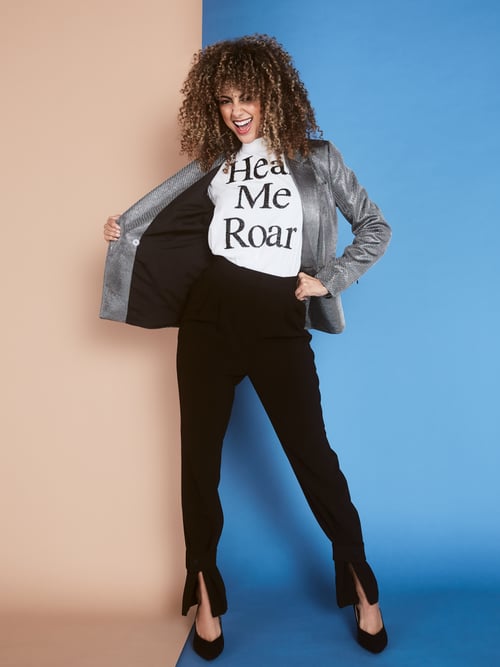 Image Source: POPSUGAR Photography / Felix Wong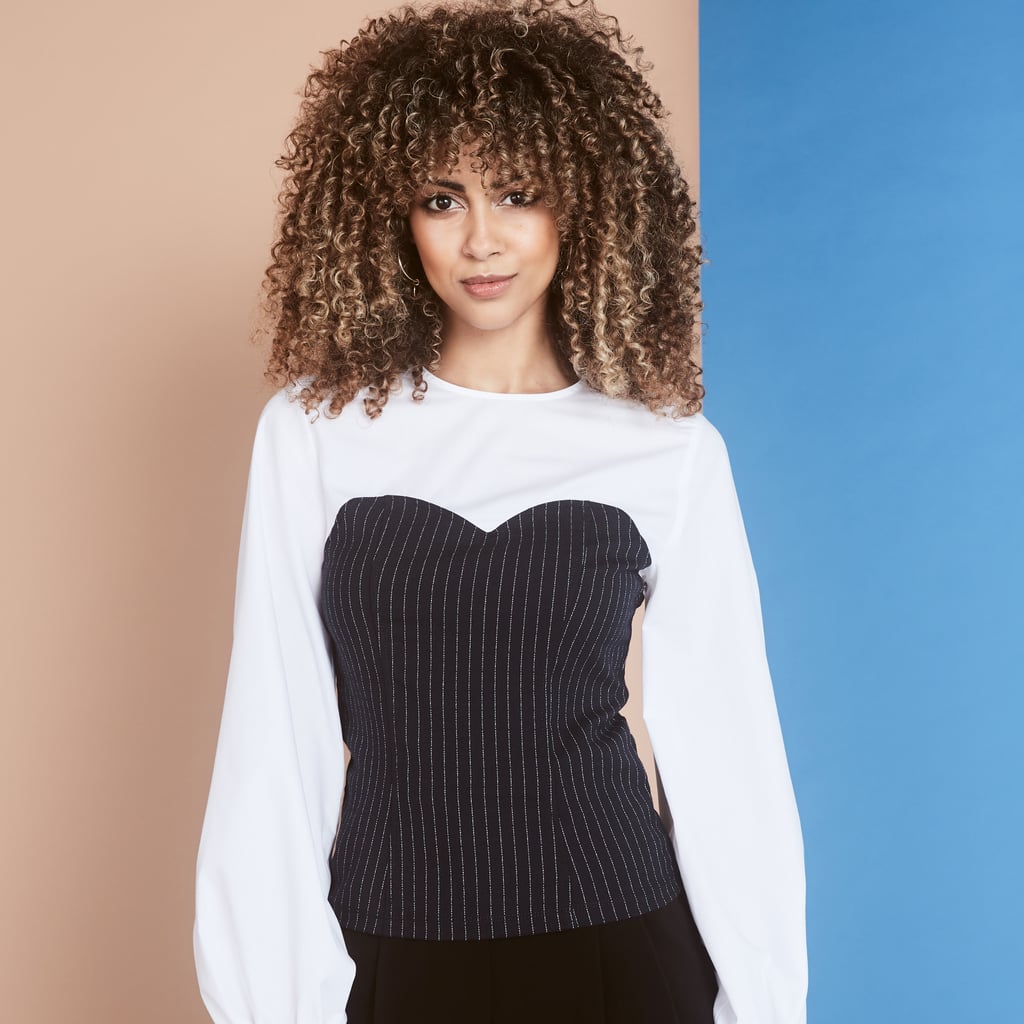 Image Source: POPSUGAR Photography / Felix Wong
Every suitcase needs a pair of black pants, no matter what season you're traveling in. Brit agrees, although she's making the case for one style in particular this Fall: menswear-inspired trousers. As someone who already loves joggers, Brit's transition to the perfectly slouchy pants has been a seamless one. "More and more I've been stepping into trousers," she shares. "The style question I get asked now is, 'Who's your tailor?' Boys can't have all the fun!"

Take notes from her and juxtapose the strong piece with ladylike accents, like a sweetheart bodice layered over a romantic blouse or a sparkly blazer and pointy-toed heels. "My style is always a balance of feminine and masculine," Brit notes. "I'm a girl-mix-a-lot."

2. DON'T FORGET A BOLD SWEATER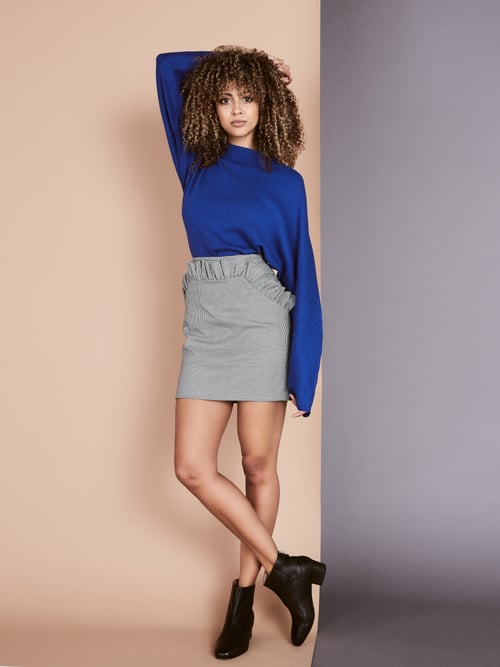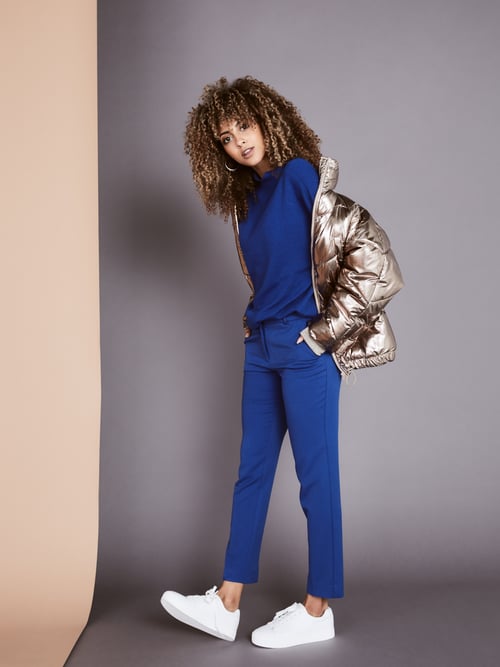 Image Source: POPSUGAR Photography / Felix Wong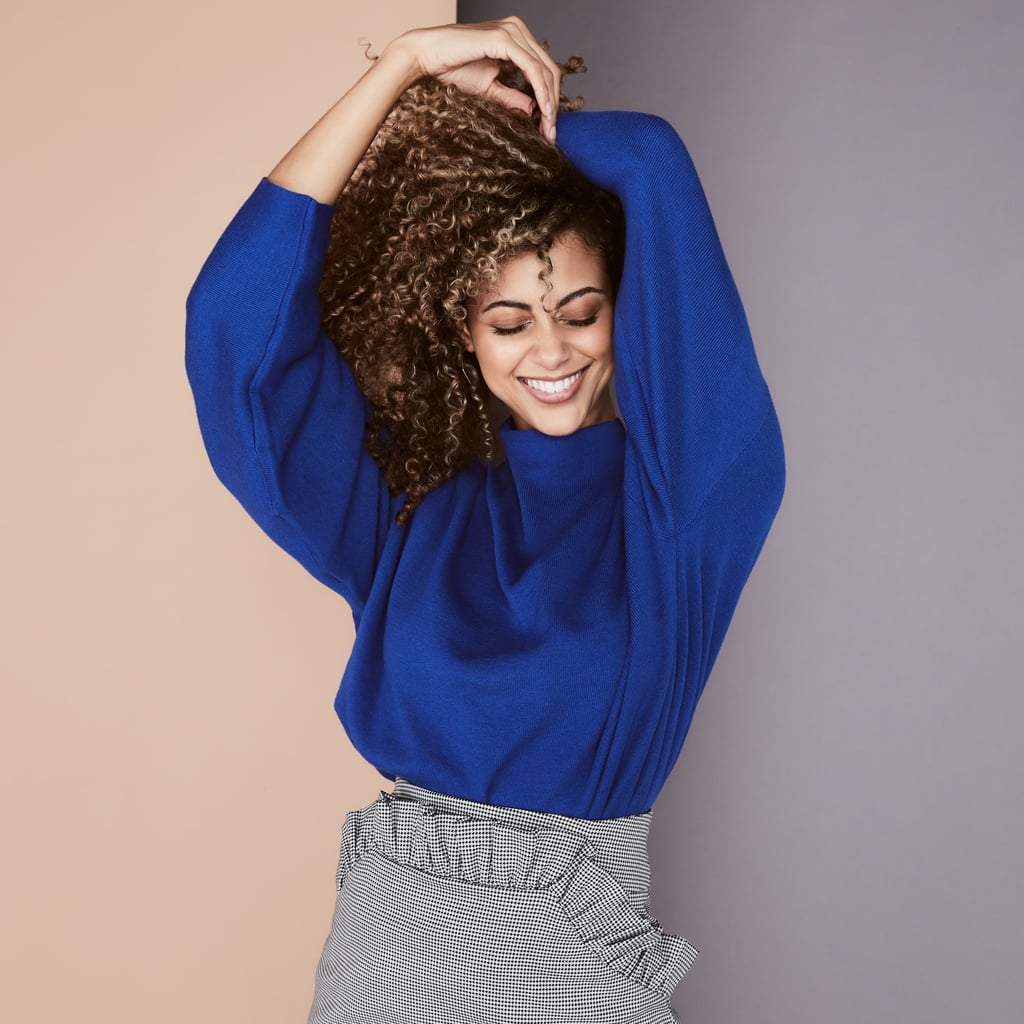 Image Source: POPSUGAR Photography / Felix Wong
According to Brit, when it comes to sweaters, the slouchier, the better. "They're so chic and timeless." It doesn't hurt that this particular sweater happens to come in rich-blue sapphire, her favorite color and birthstone.

Play with proportions and team the wide, billowy sleeves with a short skirt, or wear the knit with matching pants for a bold, head-to-toe monochromatic effect.
3. THROW IN A STATEMENT METALLIC SKIRT FOR GOOD MEASURE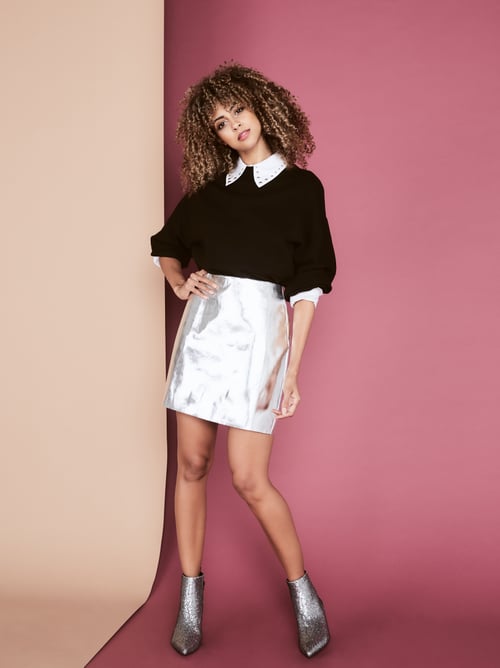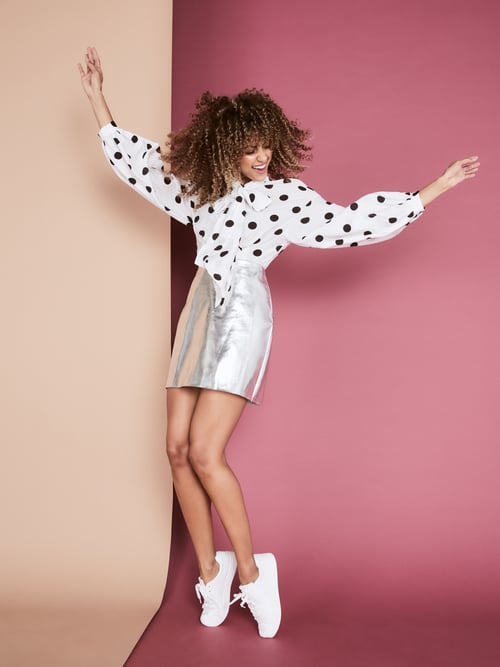 Image Source: POPSUGAR Photography / Felix Wong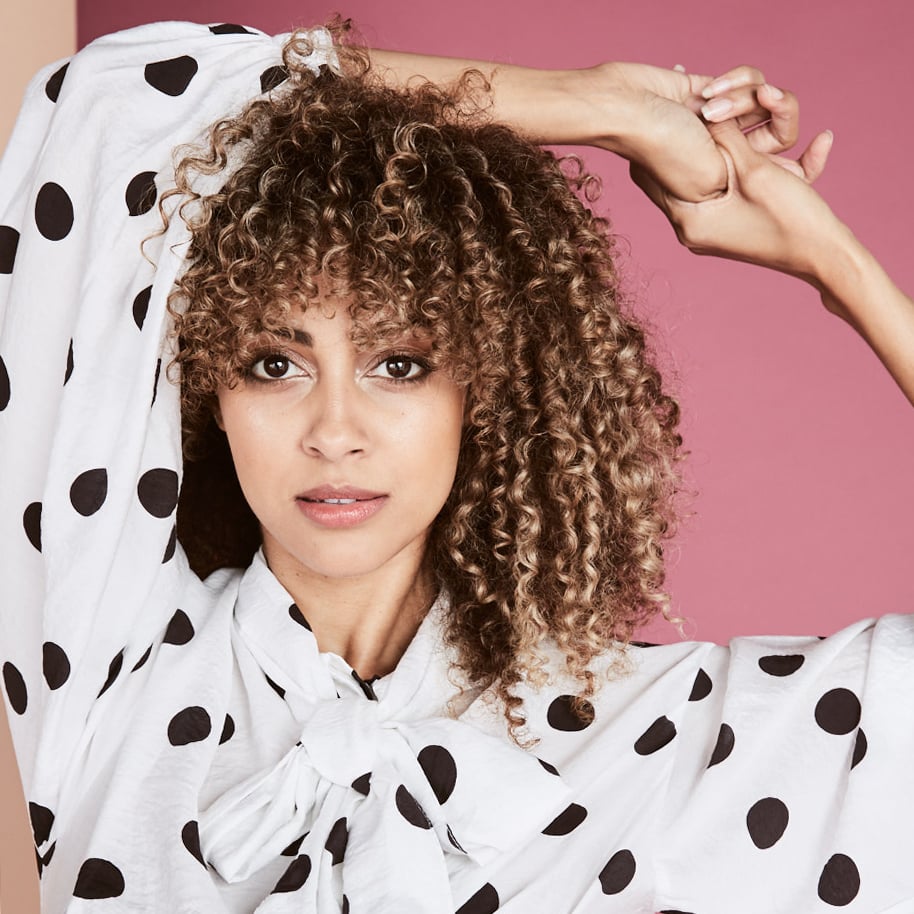 Image Source: POPSUGAR Photography / Felix Wong
"I just love shine or any type of reflective element!" Brit says. "All that metallic gives a really fun element, especially in photos." Her top pick this season is a silver faux leather miniskirt. "I've been trying to wear more skirts because they make your look more polished."

While the shimmery piece may seem hard to style, Brit assured us it's easy to pull off. "I feel like metallic is the new neutral! Wearing the skirt with a tucked-in blouse or sweater really elevates the look. You can wear it with virtually anything, and it translates so many different ways." Take her lead and opt for an eye-catching collar peeking out from a sweater or an on-trend polka-dot blouse.
Photographer: Felix Wong
Art Director: Shanna Greenberg
Producer: Sasha Bar-Tur & Kerrie Cline
Stylist: Dana Avidan Cohn
Hair & Makeup: Julia Joseph
Prop Stylist: Gozde Eker