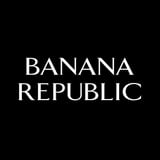 The holidays are prime time for magical escapes near and far, and the beautiful Nordic island of Iceland has become the absolute coolest (literally!) travel destination. We've teamed up with
Banana Republic
, who shot their gorgeous holiday campaign in Iceland, to help you pack the most stylish pieces to bring along.
While Iceland's temps may be chilly this time of year, its popularity is hotter than ever. And for good reason, as the Nordic island nation is robust with dramatic landscapes, friendly locals, and mystical attractions. In short, it's the ideal getaway for adventure-seekers, photography enthusiasts, relaxation advocates, and everyone in between. With all it has to offer, it's easy to see why the country's breathtaking scenery and unique hotspots served as the perfect backdrop for Banana Republic's Feel the Magic Holiday 2018 campaign. Brilliantly capturing the country's wild, beautiful spirit, you can't help but be inspired by the gorgeous imagery featuring just as luxurious, standout clothing.
Experience the magic for yourself this holiday season by embarking on an adventure of a lifetime to Iceland. As for packing, we've got you covered! Below, discover the perfect pieces for any frosty vacay on your bucket list coupled with one-of-a-kind Icelandic activities and destinations you won't want to miss. From cozy fabrics to chic layers, Banana Republic has mastered toasty-warm dressing with a stylish, effortlessly comfortable twist. The only thing left to do is book your flight!
Being surrounded by ocean means Icelandic seafood is especially fresh, but the country also specializes in lamb and dairy. And while the cuisine may not be what initially draws you to the island, it'll definitely help bring you back. After all, with amazing restaurants like Fiskmarkaðurinn and Grillmarkaðurinn, there's no doubt you'll find yourself eating — and drinking — your way through the nation. Check out local hot spots in the city of Reykjavik such as Slippbarinn, which is a harbor-side bar; Íslenski Barinn, an insider restaurant and bar away from the tourist scene; Petersen svítan, which is a rooftop lounge overlooking the city; and also make sure to stop by Apotek for handcrafted cocktails. For delicious farm-to-table cuisine, hit up restaurant Friðheimar in Árskógssandi and make sure to eat in the greenhouse. A fancier night out calls for dinner at Vidvik Restaurant in Hellissandur, deemed by locals and tourists alike as one of Iceland's top restaurants. Pro tip: Icelanders indulge in ice cream year long. Two local-favorite ice cream shops are Ísbúð Vesturbaejar and Valdís.
Going out to dinner or enjoying a cocktail hour is also your time to shine in terms of clothing. Since you'll likely be doing a lot of activities and outdoor adventuring during the day, evening is the perfect opportunity to slip into something a little dressier. Layer a fuzzy sweater over a silky dress for a relaxed yet polished vibe, or stay stylishly warm in a flattering sweater dress and easy-to-peel-off tailored coat. Make sure to also pack a pair of fashionable and versatile flats that can easily compliment a skirt or dress while simultaneously dressing up a simple pair of jeans. An elegant sweater paired with a bright scarf is also ideal for a fun night out on the town.
When it comes to shopping, Iceland is a mecca for beautifully handcrafted, one-of-a-kind pieces. The Reykjavík Kolaportið flea market is in the city center and is located indoors, making it the perfect spot for stocking up on unique items and souvenirs. It's a great option if you're in the market for traditional secondhand pieces. For Icelandic wool blankets check out GEYSIR, while Spúútnik is a vintage-lovers dream. Handverksskúrinn at Selfoss has you covered for locally-created clay and glass sculptures, and Mál og Menning is an amazing indie bookstore.
When packing, make sure to prioritize comfort and warmth. Luckily, Banana Republic makes it easy to combine the two, all while keeping your look stylish and polished — without the bulk. This faux fur coat is perfect for urban exploring, as it's both statement-worthy and practical. Meanwhile, sensible booties will easily take you wherever you need to go. Layer up with luxe sweaters that pop, and throw a fun pair of track pants into the mix for a dressier alternative to jeans.
Iceland has a lot to offer in terms of attractions. For starters, an absolute must-see is the magnificent Raufarhólshellir lava tunnel, which is one of the longest and best-known lava tubes in the country. Located just 30 minutes outside Reykjavík, it's easily accessible year round. For Instagrammable moments, make sure to visit Sólfar, which is a beautiful skeleton of a ship; Þúfan, an art installation on a hill; or Dimmuborgir, a gorgeous frozen lava field near Lake Mývatn. Njarðargata is a Reykjavík street with colorful and quaint buildings (think: Notting Hill), and, of course, the Snæfellsjökull glacier, Gullfoss Falls, and the Blue Lagoon cannot be missed.
When sightseeing, keep your outfits Instagram-worthy with arctic shades inspired by your surroundings, and crisp separates. After all, you'll want to look your best while snapping and posing for photos! Try a so-now bomber jacket in faux fur layered over a soft sweater in a pastel hue. Not only will you be warm and cozy, but you'll look completely photo-ready. For guaranteed comfort, opt for sneakers, but don't hesitate to elevate your ensemble with tailored pants or dark denim.

Blend in with the locals by immersing yourself in their vast cultural scene. Visit the Kex hostel for live music or the Harpa Reykjavik Concert Hall for various events such as ballets, operas, and concerts. The Perlan restaurant and planetarium's observation deck offers a panoramic rooftop view of the city, while the Secret Cellar is a hilarious spot to watch local standup comedians. If you're in the mood to relax, try Mývatn Nature Baths, a hot bath spot in Lake Mývatn — the volcanic lake located in northern Iceland is also great for salmon fishing. Horseback riding is an extremely popular activity as well, as the Icelandic horse was brought to the island by the Vikings and no other horses have been allowed in the country since in an effort to keep the breed pure and protected.
Avoid sticking out like a sore thumb while traipsing around the city in looks that make you feel like yourself and remain true to your personal style. Start with a practical yet statement-worthy top layer that's heavy duty yet timeless, and keep your look simple and chic with neutral or monochromatic hues coupled with cozy pieces you'll want to live in. Packing items with similar color palettes will ensure versatility and effortless dressing each morning, while your go-to kicks will allow you to comfortably roam all day long.