What Are Resort and Cruise Collections
Cruise Collections Have Nothing to Do With What You Think They Do
Every week, we bring you the best shoppable fashion and lifestyle stories from the editors at InStyle.com, including this column about the real meaning behind a designer's Cruise or Resort collection.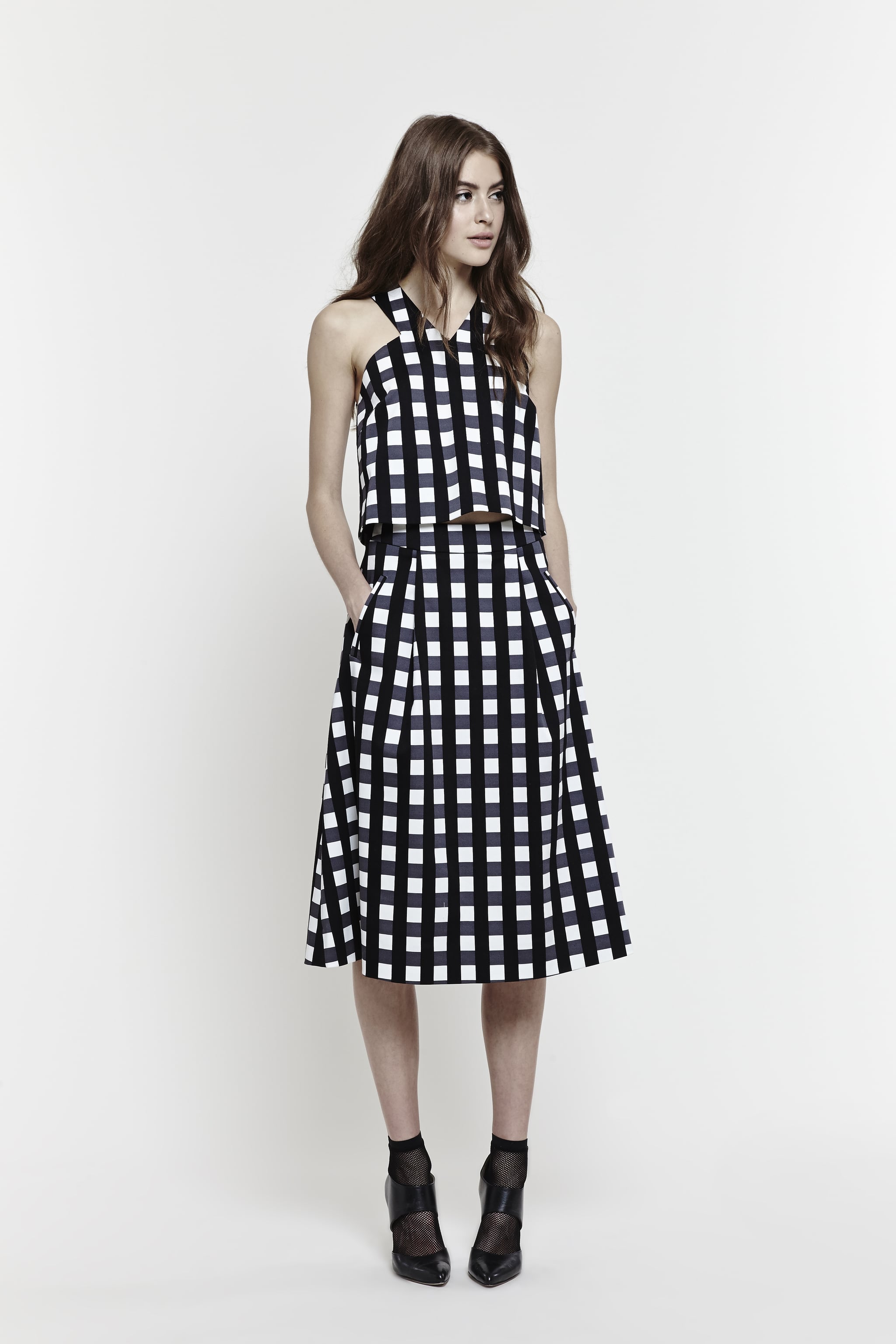 May and June are the months on the fashion calendar when designers turn their thoughts to Cruise and Resort. Only they're not really going anywhere.
One of the more outdated terms in fashion-industry jargon happens to be one that you are probably hearing a lot about lately as designers and magazines place more emphasis on their so-called "Cruise" collections, which are largely shown in New York during the first two weeks of June. Some designers also call them "Resort" or "Holiday" collections, but the general idea, at least when they started making these in-between collections for retailers decades ago, was to suggest clothes to fit the needs of very wealthy women who travel to warm destinations during the Winter months. These used to be sold privately to stores, with no interest from the press, to freshen up their stock during the months when all the good runway merchandise had been sold or was on the clearance racks.
Only that's not the case any longer. With fashion becoming a 24/7 business, magazines in constant need of fresh content, and fashion icon Rihanna out there to wear every dress, the designers opened up their Cruise collections to the world. Now instead of two big seasons each year, there are four, and the clothes that they show during the Cruise season really have nothing to do with vacations.
"It's about creating desirable pieces that can take you from October through early Spring," said Derek Lam at his Resort show this week, which included no bikinis but lots of great, wearable styles like a standout wrap dress and separates in matching fabrics (below right). His materials, lightweight leather and suede, were chosen because they are versatile in many climates.
These collections are also financially important to luxury labels because they are on selling floors longer than any other season, which helps explain why some brands present them with lavish destination events. This season, Louis Vuitton showed in Monte Carlo in Monaco, Chanel in Dubai, United Arab Emirates, and Dior in NYC's Brooklyn (it was classier than it sounds).
But what to do about the name? Michael Kors has proposed calling it "transeason," but for some reason, that hasn't really caught on. Another suggestion, given that it's already confusing that designers show Fall collections in the Spring and Spring collections in the Fall, has been to rename all of them numerically, as in 1, 2, 3, 4. Can you imagine? When the big September issues come out, the headlines would urge you to "Check Out Our 3 Fashion Preview."
It just doesn't have the same ring to it.
— Eric Wilson
Check out more great stories from InStyle:

Source: Marissa Webb