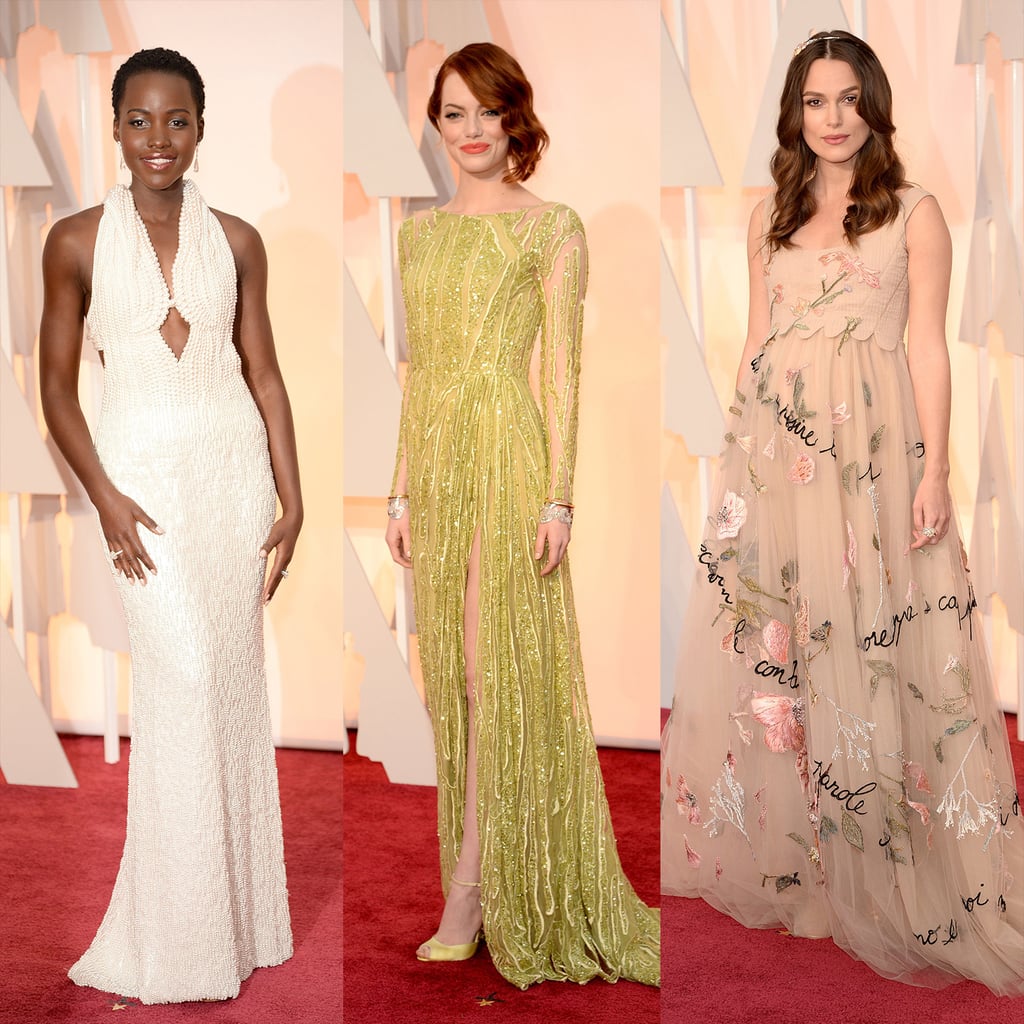 Watching celebs walk the red carpet might be the best part of award season, which is why we partnered with JCPenney for this fun personality quiz.
It's impossible to turn away from the glamour of the red carpet. From flowing gowns to plunging necklines, each celebrity has their own unique style. We gushed over Emma Stone's classic look and dropped our jaws over Lupita Nyong'o's pearl-studded gown — and you can get their style by adding specific trends of the season into your wardrobe. Take our quiz to find out what red carpet style is right for you!
Pick a color you're wearing right now:
What was your favorite Oscar-nominated movie?
Choose your red carpet hair:
Pick your Oscars-style soul sister:
If you were a movie, what genre would you be?
You're reaching for this during award shows:
It's Friday night. What are you doing?
Having dinner with a date
What did your Oscars viewing outfit look like?
You'd take this nominated guy anywhere: