These Holiday Looks Have Our Editors' Stamp of Approval.
From Low-Key to On-Trend, Our Editors Have Mapped Out Your Next Holiday Look For Under $150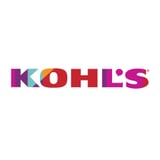 While you want to look your best for every holiday outing, you also want to look like yourself and feel confident. Teaming up with the
POPSUGAR collection at Kohl's
, we're highlighting on-trend looks our editors are wearing this holiday season.
There's no one way to dress for the holidays. Putting together a look that's perfectly you not only depends on your style and the occasion, but how you're feeling and what vibe you're going for. While holiday cocktails with coworkers requires a polished, on-trend outfit, a festive fete may call for something a bit more glam and fun. And sometimes, you may have no idea where to even start!
Consider the below your trusty guide to holiday dressing. Tapping our editors, we've rounded up a few of our favorite looks for the season — from simple to bold to everything in between.
"During the Winter, the battle between looking cute and staying warm is a constant struggle for me. I'm always one of those people who is completely bundled up by Nov. 1! That said, I also don't want to completely nix all my trendy dresses from rotation — that's where this perfect look comes in.
I love pairing a warm, fuzzy jacket with a dress and boots — it's a style that takes me all the way until Spring finally hits. I also love that it's a look that can take me anywhere; I'd wear it with flat boots for a chilly day at work and throw on a heeled bootie for a Friendsgiving dinner. Add in a cashmere beanie and sheer tights and I'm ready for any Winter moment!" — Aviel Kanter, Senior Native Living Editor
"A simple holiday look doesn't have to be boring! This is the perfect outfit for a casual gift exchange with friends or holiday shopping with family. I love how it's effortless and fuss-free but still looks completely put-together and polished.
While yellow may be an unexpected hue for the season, I find it so refreshing and fun. This top is especially flattering paired with skinny jeans, and these snake-print booties are so on-point — I love how they instantly add major personality to the entire look." — Kathleen Harper, Associate Native Fashion Editor
"I'm going to let you in on a secret: a slip skirt is my number-one style cheat for looking polished but feeling comfortable. For the holidays, I love pairing it with a textured sweater for a cozy vibe. While I often pair pieces in the same color family for a monochromatic effect, I also like playing with proportions and layering a longline sweater over the skirt and belting the waist for a completely different take on the same combo.
"No matter how I style it (and trust me, the possibilities are endless), I can always count on this formula when I want to look and feel my best. I'm already planning on wearing this ensemble to everything from a holiday brunch to the office holiday party!" — Stephanie Nguyen, Native Style Editor
"I love getting dressed up for family dinners during the holidays. Sure, we're just sitting in my dining room eating turkey, but you bet I'll give myself the full glow-up treatment. That's why these dresses are the perfect buy for the holiday season.
A flattering silhouette and festive colors mean I can whip these out in a pinch and still feel comfortable and stylish. I plan on wearing the green polka-dot look for Thanksgiving with a white boot and a cozy, oversize top layer. Perfect for lounging around the living room after a yummy feast!" — Amanda Murray, Associate Director
"Forget the delicious food, getting ready for holiday events is my favorite part of the season. With all of the glitter, fun textures, and whimsical silhouettes, it's hard not to get excited. I especially love this outfit, with the bold, cozy jacket and fun booties. I can instantly dress up my look by layering this star top layer over my go-to jeans and t-shirt. I'll be taking these pieces from the holiday work party to the ice skating rink — win!" — Rayna Rossitto, Social Coordinator