You're Going to Want Every Item From These H&M Winter Looks
You're Going to Want Every Single Item From These Head-to-Toe H&M Winter Looks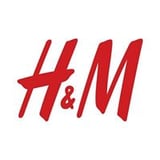 It's easy to fall into a Winter outfit rut. Teaming up with
H&M
, we're sharing three influencers' take on Winter fashion, proving just how bold and dynamic the season's style can be.
Soft cozy layers, statement-making boots, and cold-weather accessories are just some of the reasons we love Winter fashion. But as Winter drags on, we often find ourselves turning to the same jeans-and-sweater combo day after day. This Winter, nip your outfit rut in the bud from the start by taking your seasonal favorites and thinking outside the box.
Ahead, find out why influencers Oriane, Quigley, and Erika are already relying on these H&M outfit formulas — and why you should be too. For starters, not only are these looks neutral and versatile, they're perfect for keeping warm and staying stylish all season long.