These 2000s Outfits Prove That Avril Lavigne Was the Ultimate "Sk8er" Girl
If anyone embodies being a skater girl — or "Sk8er" girl, I should say — it's Avril Lavigne. Recently, the singer sent us back to the early '00s with her TikTok debut. She lip-synched "Sk8er Boi" decked out in her iconic tie and tank top combination, and legendary pro skater Tony Hawk made an appearance! Looking at her wearing her classic tie and tank outfit had us reminiscing over her looks from the aughts, so, of course, we had to take a little trip down memory lane.
Avril was the punk-pop queen of rocking multiple graphic tees paired with super low-rise jeans and cargo pants. (Not going to lie, we totally tried out the trend when she first shot to fame.) Most of her outfits were paired with sweatbands on her wrists, chunky skater shoes, statement socks, and lots of camouflage-print everything. Ahead, we're taking a look back in time at some key looks that defined Avril's 2000s style.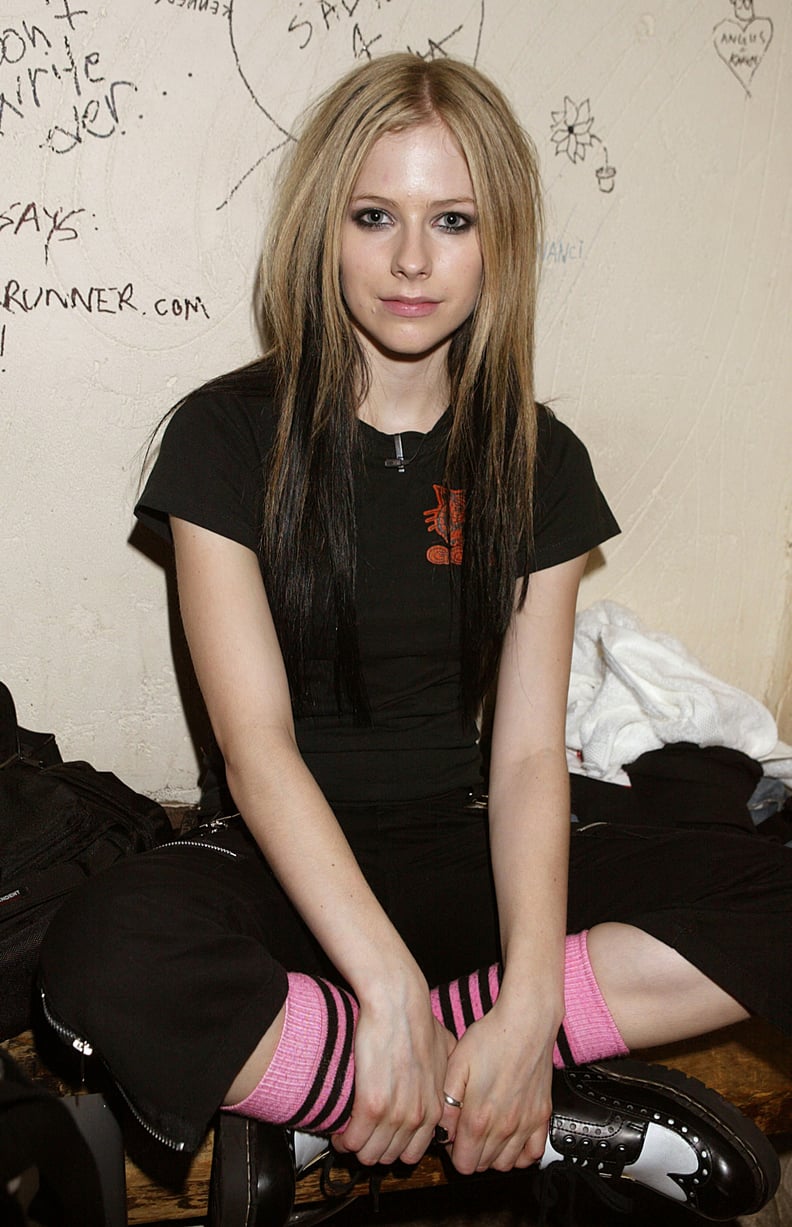 She loved to dress her cargo shorts with long socks that came in a variety of colors.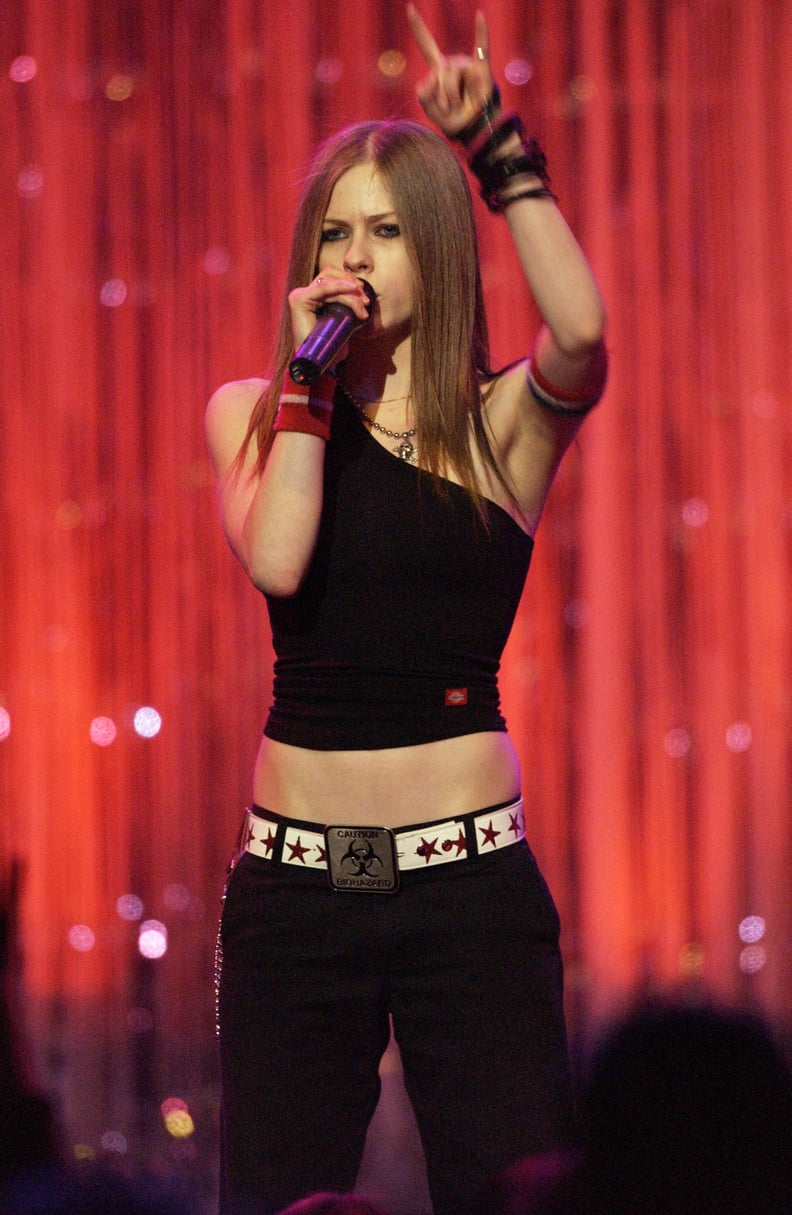 When she wasn't wearing graphic tees, you could find her in a one-shoulder tube top.
We also can't forget to talk about how she loved to pair her tees with striped ties.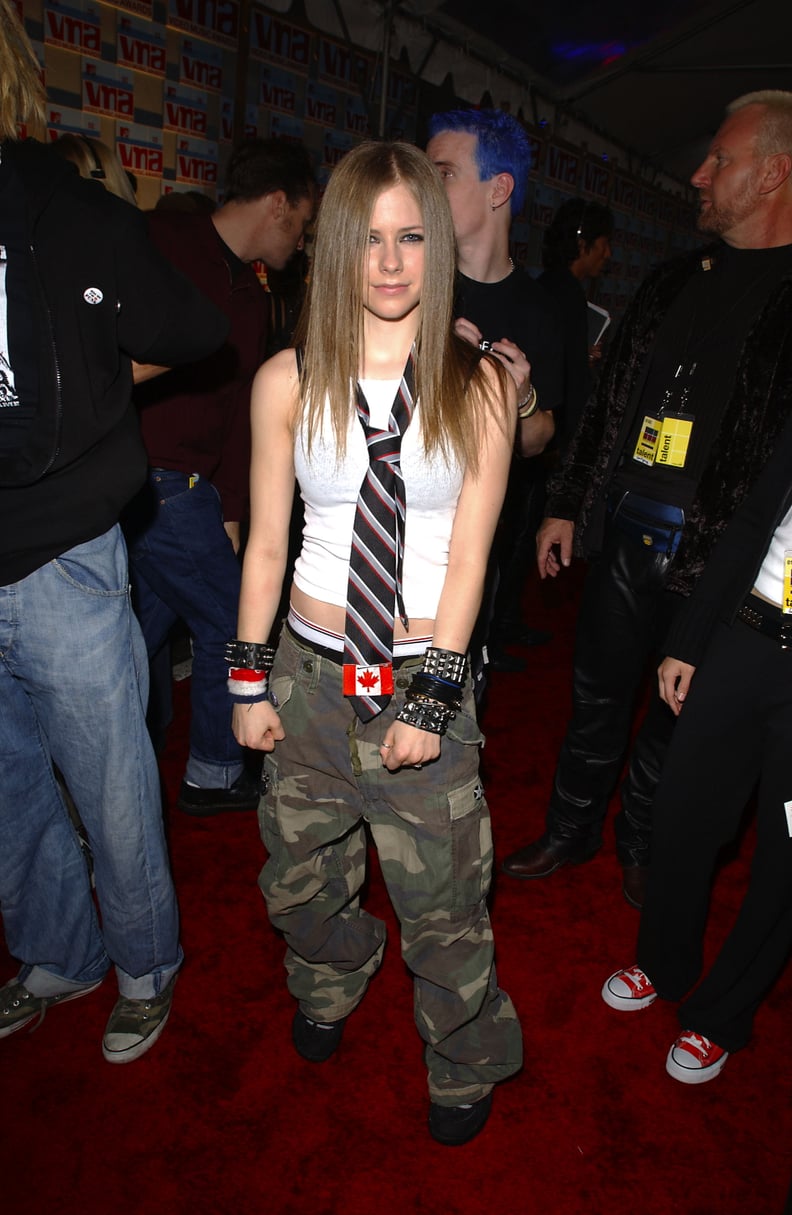 She also loved to wear lots of chunky belts. Check her out reppin' Canada!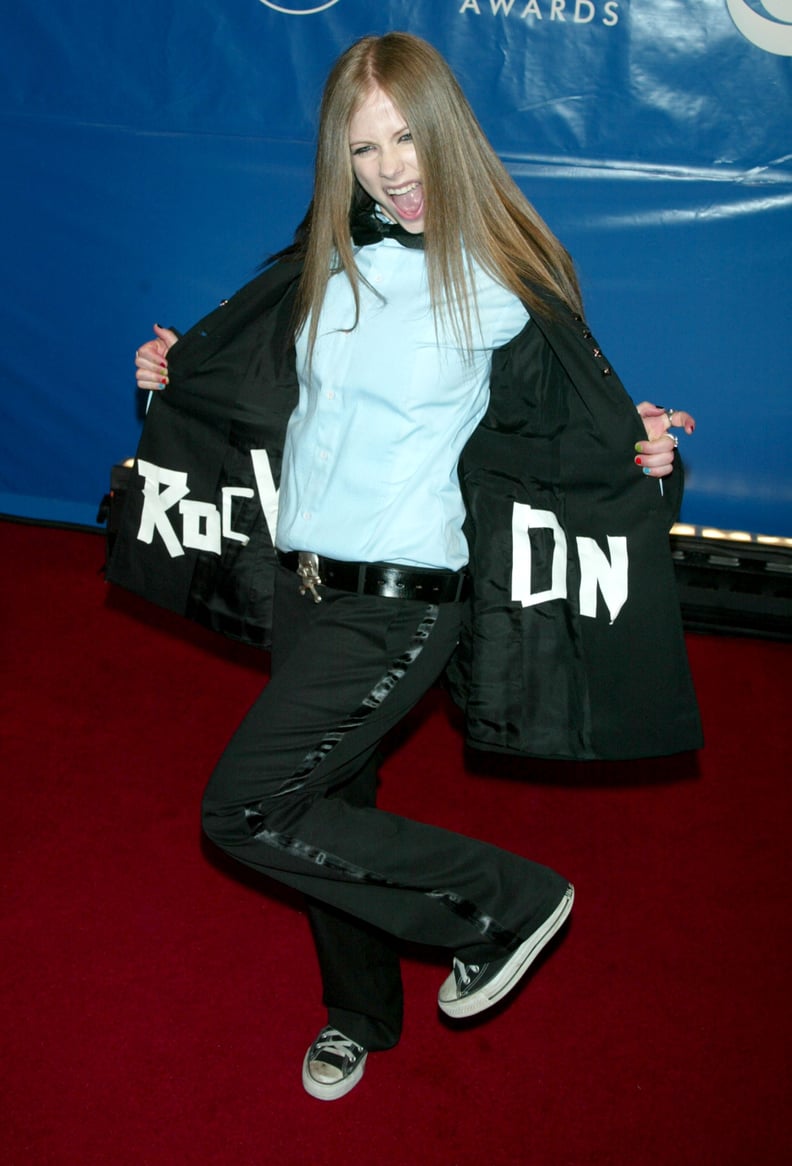 She loved to make a statement on the red carpet like with this "Rock On" jacket.