Best Jewelry Gifts
These Sparkly Gifts Will Let Her Personality (and Style) Shine
The right jewelry piece can say a lot about your personality. We've partnered with
Swarovski
to bring you sparkling, on-trend gift ideas to match any mood.
The beauty of fashion is that you have the freedom to channel any vibe you want through what you wear. Feeling nice? Feeling naughty? Feeling somewhere in between? There's a piece for that!
Whether you're seeking the perfect present for a loved one this season or indulging for yourself, the best fashion gifts are the ones that let you express yourself and bring a facet of your personality to life. Ahead, we've got stylish surprises to fit a range of personas.
Being "nice" can mean a myriad of things, from demure and well mannered to generous and thoughtful. But one of our favorite types of "nice" is being such a positive force that you emanate light and joy. If she's looking to spread cheer — and channel that with her outfit — she'll love a necklace and earring set ($129) that's as dazzling as her personality. With a shimmering crystal pavé feather pendant and triangular stud earrings, this set exudes radiance — just like her.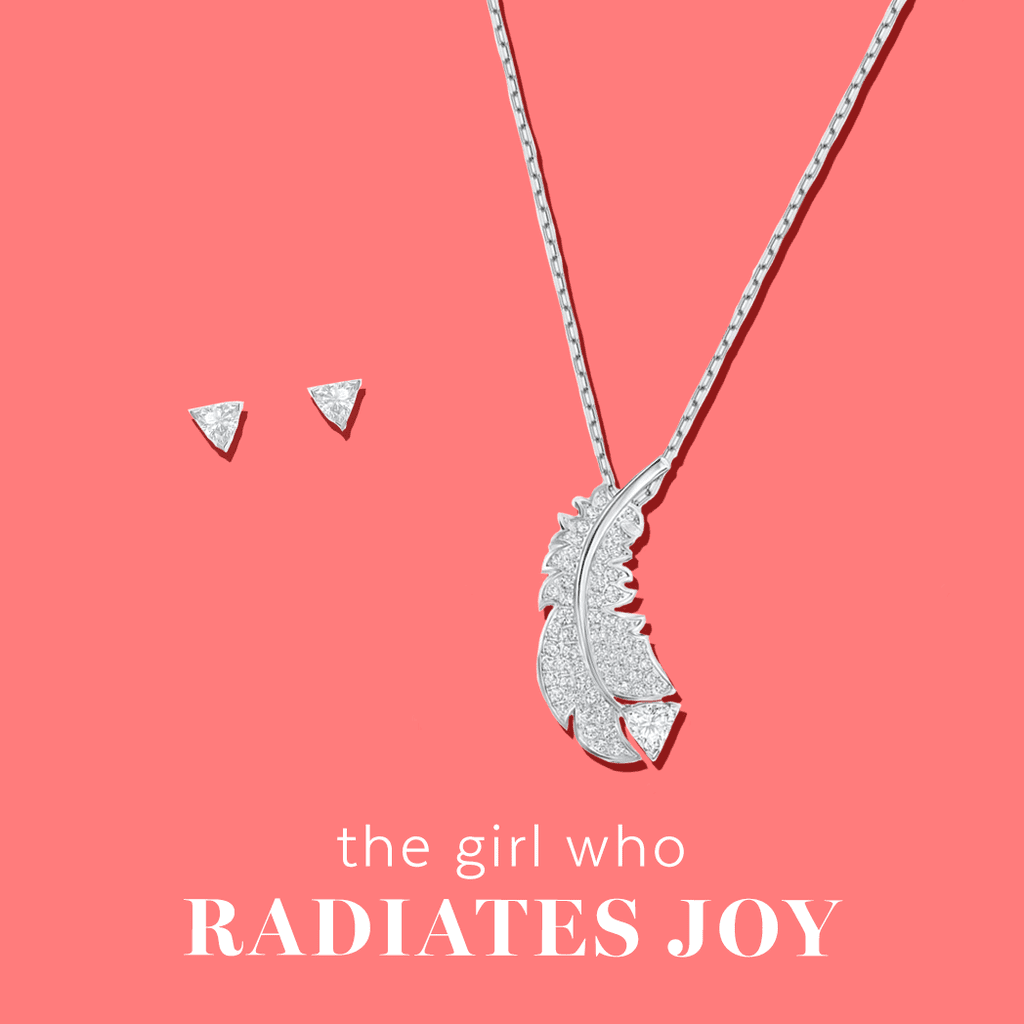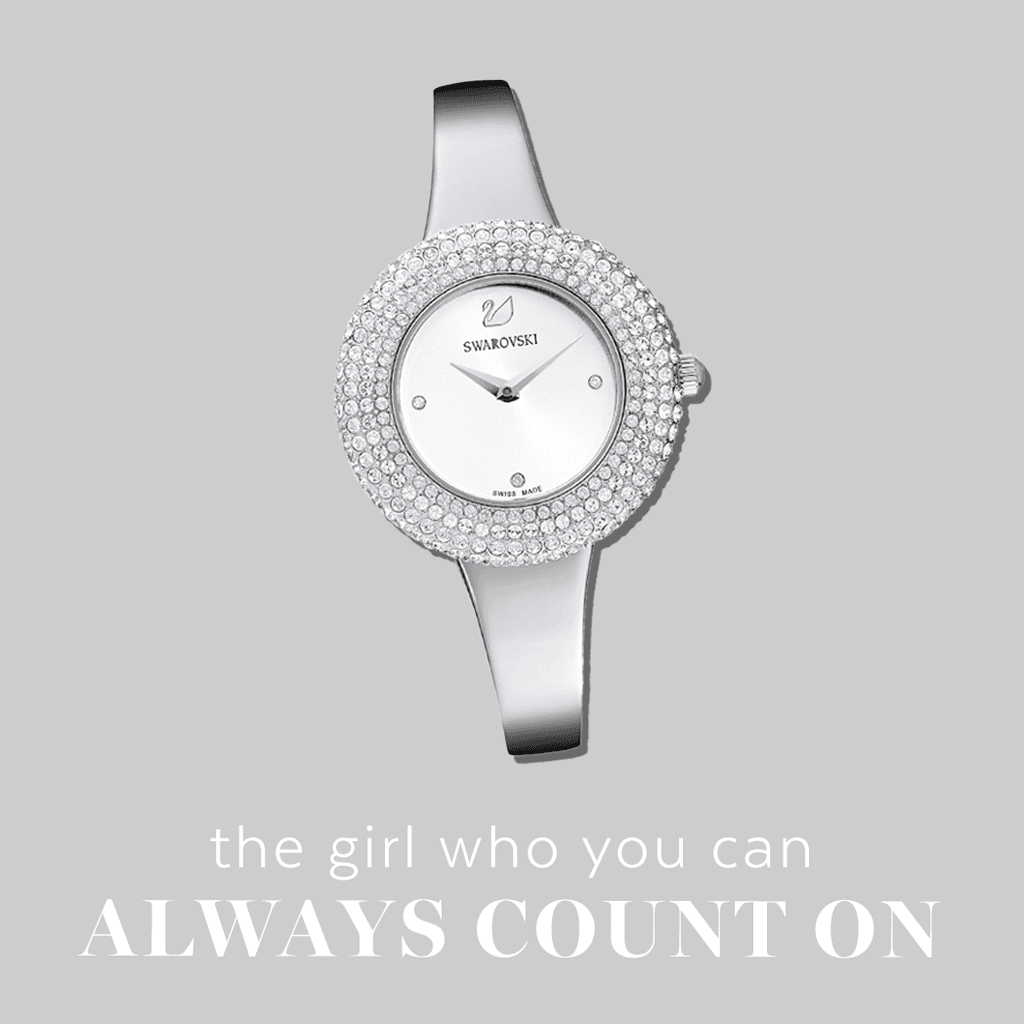 Another component of the good-girl starter pack is consistently being reliable and trustworthy. Any respectable woman of her word knows that a timepiece on her wrist is the perfect finishing touch — like the punctuation mark on her responsible personality. This watch ($329) is sleek and sophisticated — with the slim design, crystal pavé face, and silver bangle — and a stylish accessory she can turn to again and again. When she spends so much time supporting other people, she'll appreciate something that supports her for a change.

This is the girl who has the confidence to go after what she wants, whether that means playing nice or naughty to get the job done. A bold power piece, like this statement crystal ring ($119), will match her bold power moves. It takes a decisive person to wear a standout piece like this since it doesn't skimp on the sparkle.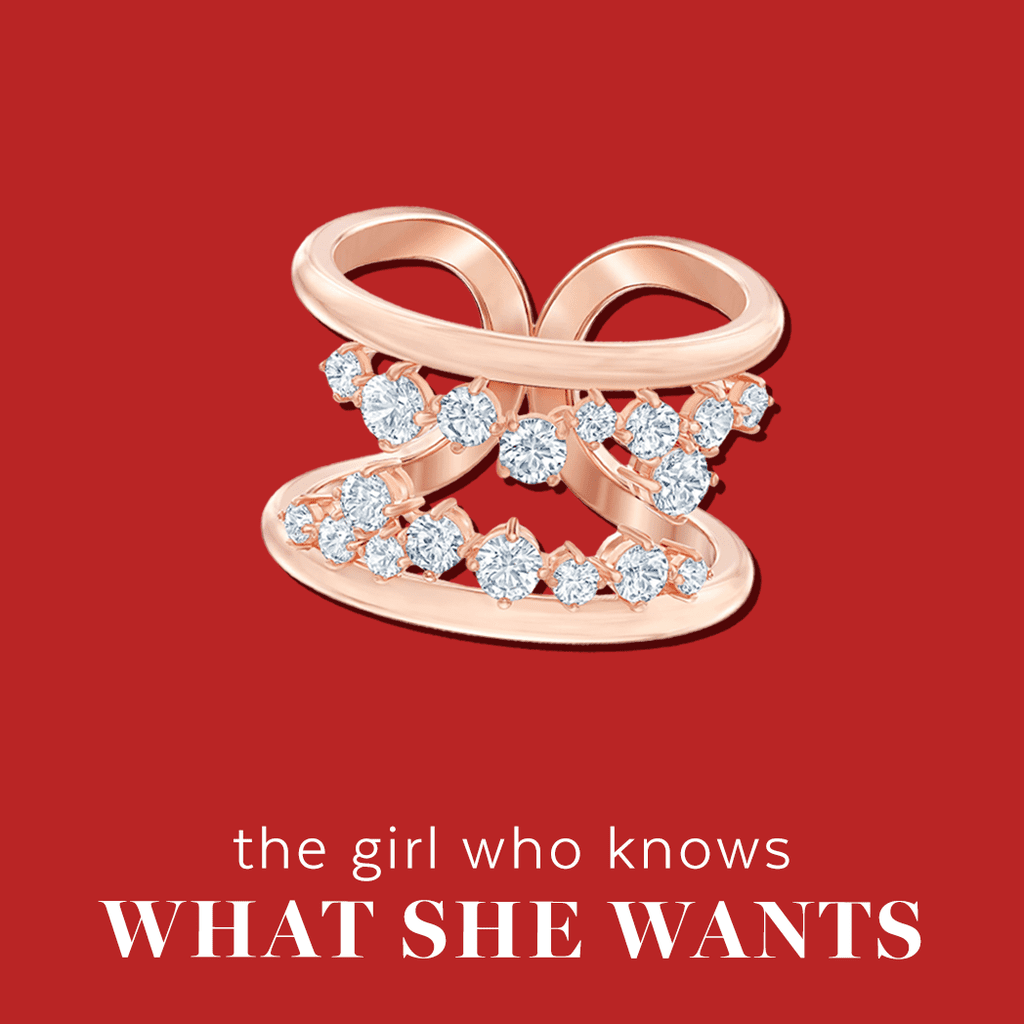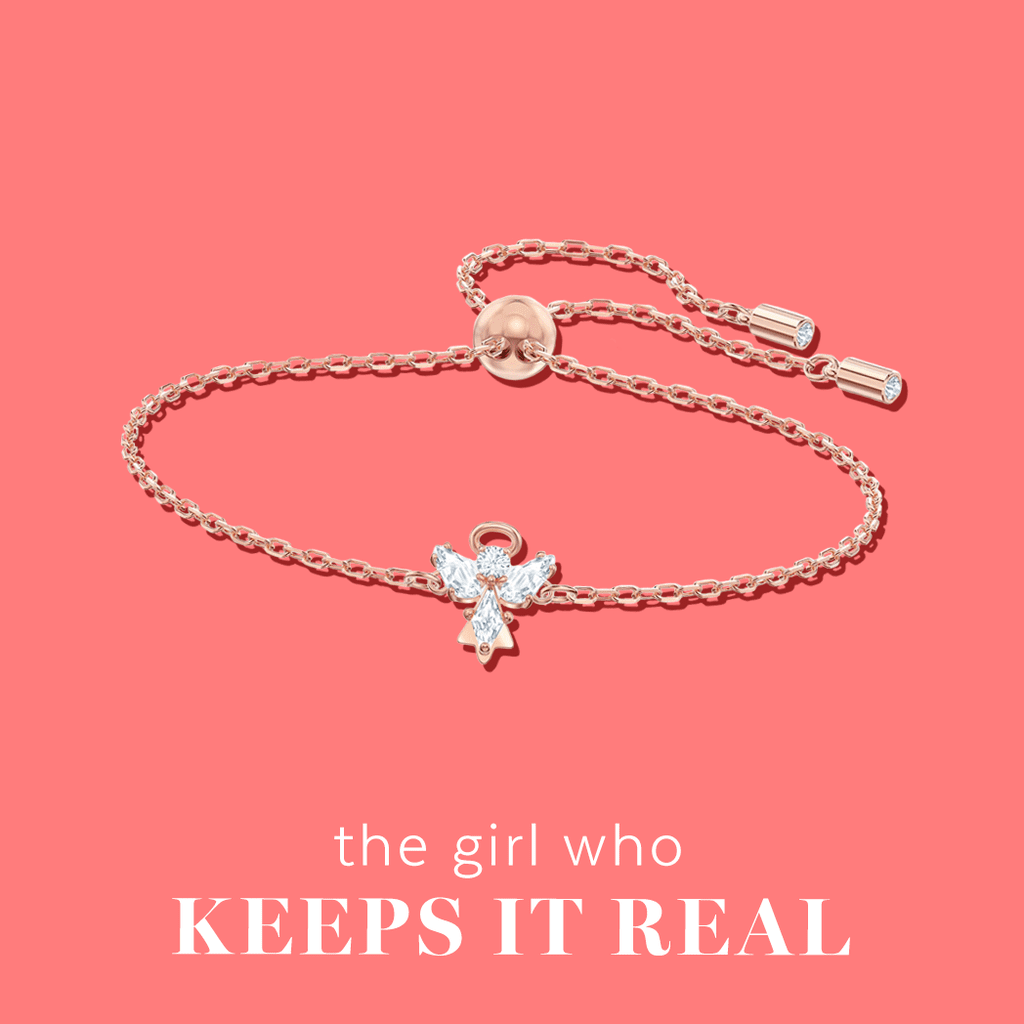 Neither nice nor naughty, this girl just speaks her truth — no hard feelings! She's a straight-talking, no-nonsense kind of gal, and likes taking the same frills-free approach to style. A thin and minimal bracelet ($79) is delicate yet elegant and makes a subtle impact without much effort.

These days, being "naughty" isn't necessarily a bad thing. In fact, it can be incredibly empowering. We admire women who reclaim traditionally "bad" characteristics as something to be revered. One of those characteristics that's completely badass? Unapologetically expressing yourself. And someone who speaks her mind uninhibitedly deserves a daring piece in return. Featuring black crystal pavé and dangling feather motifs, this choker ($149) is bold and striking.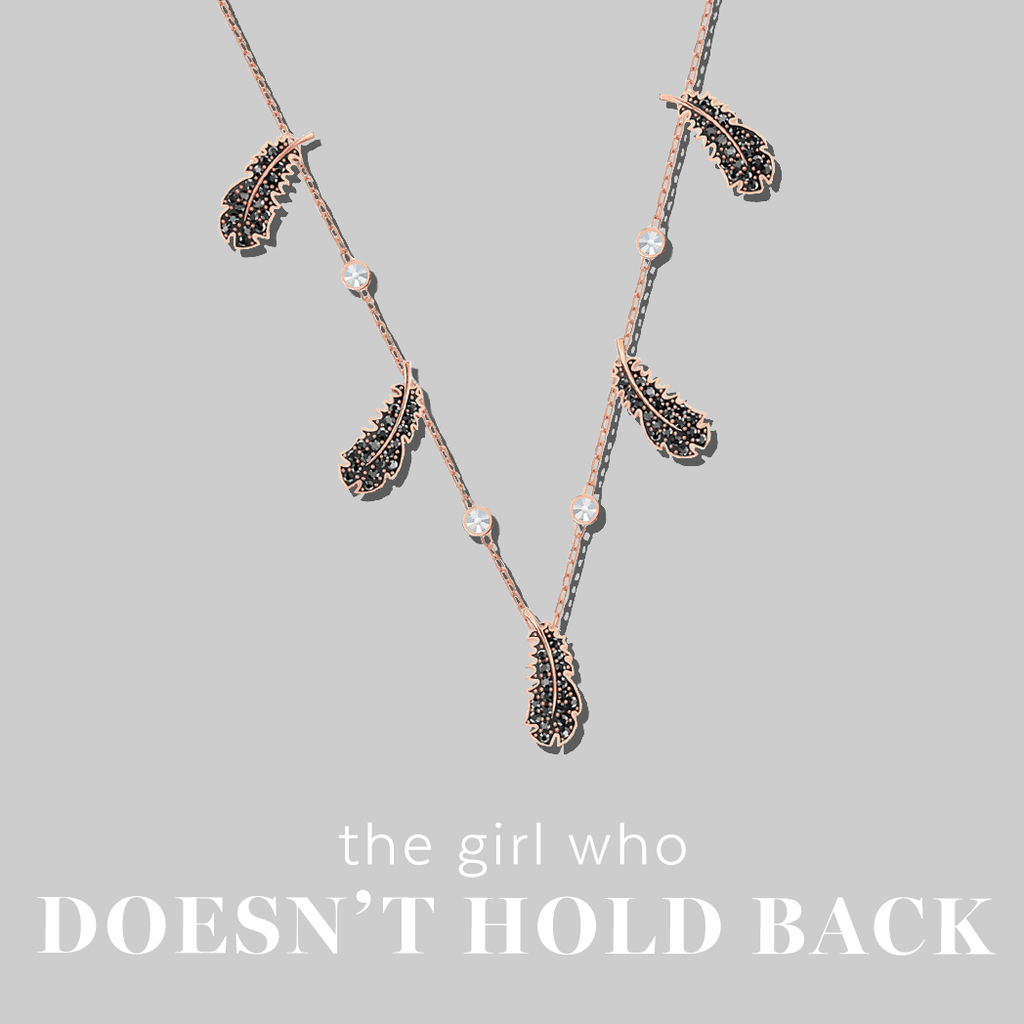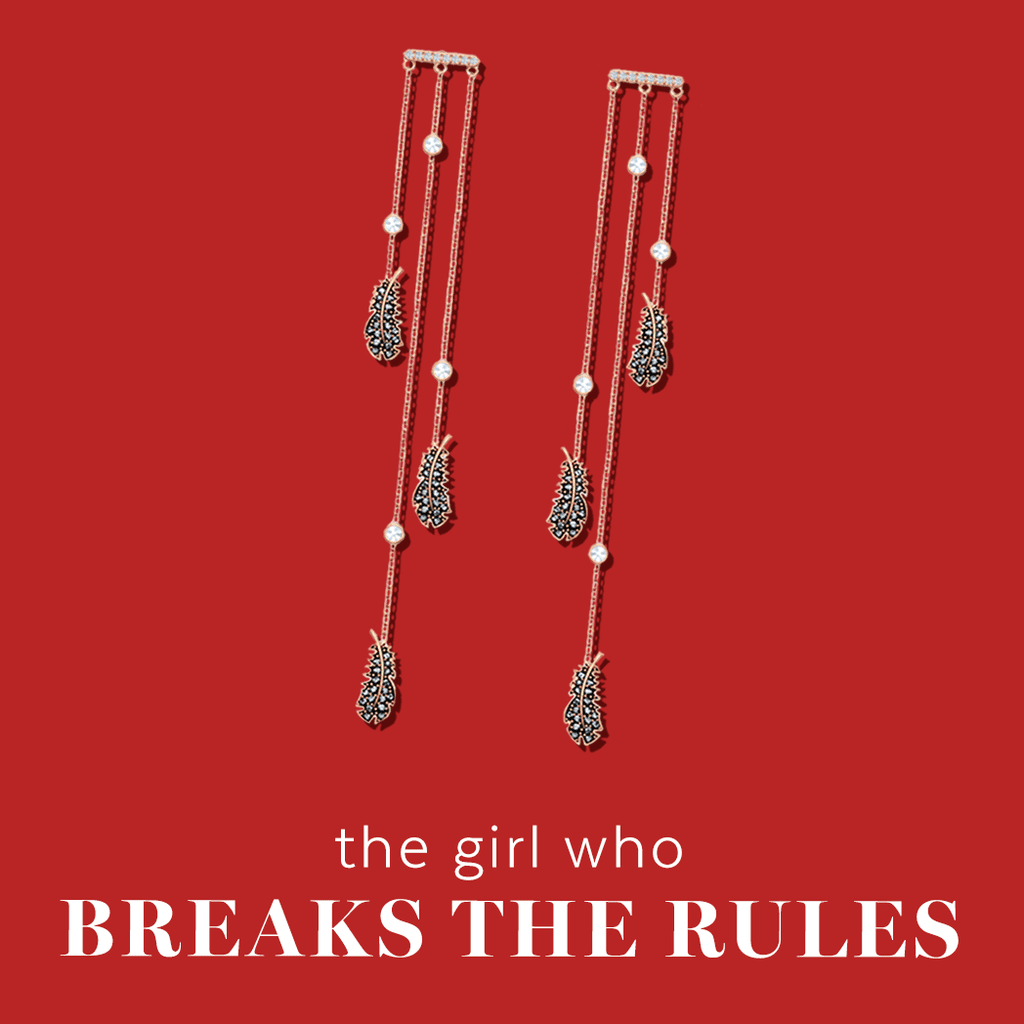 On the far end of the personality spectrum, we have the quintessential bad girl: the rule breaker. She's known for challenging norms, taking risks, and changing things up, and the same goes for the way she dresses herself. A pair of chandelier earrings ($129) adorned with black crystal pavé is daring and unexpected and is a perfect match for her rebellious nature.