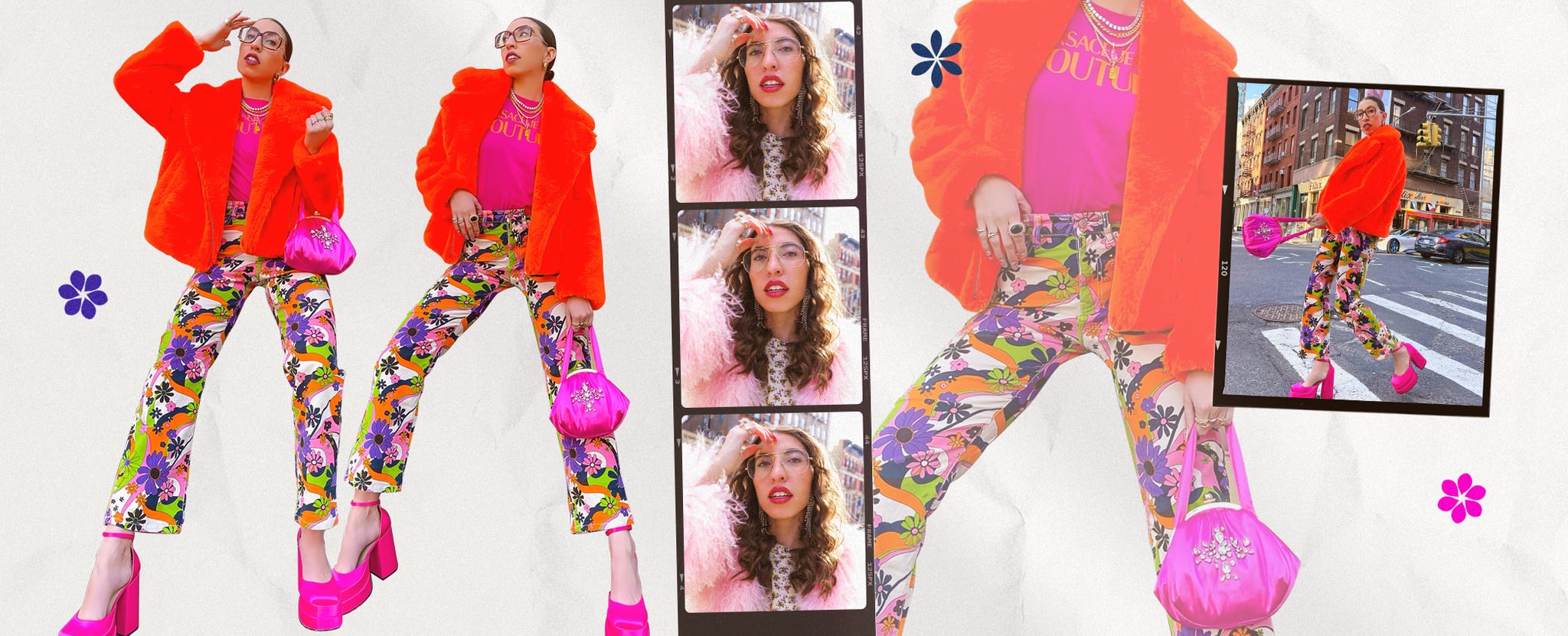 Image Source: Caroline Vazzana
There are a few occasions we wish we could have a wardrobe stylist on speed dial: an hour or two before a first date, when we can't make up our mind in the fitting room, and, of course, when it's time for our seasonal closet refresh. Nobody knows the best style tips and tricks in the business quite like a stylist, whether it's an unexpected way to style a button-down or removing set-in stains from your cherished pieces. And since we can't all have a stylist BFF, we're giving you the next best thing.
Stylist, fashion editor, and author
Caroline Vazzana
has been in the business for seven years and has gleaned some pretty invaluable knowledge. We tapped her to reveal her most-used style tips — the ones she constantly applies on set and relies on when dressing herself — as well as the must-have item she turns to in case of an emergency (hint: it's a cleaning product). One thing that's clear? It's all about working with what you have — something we're taking to heart as we go about refreshing our own closets this season.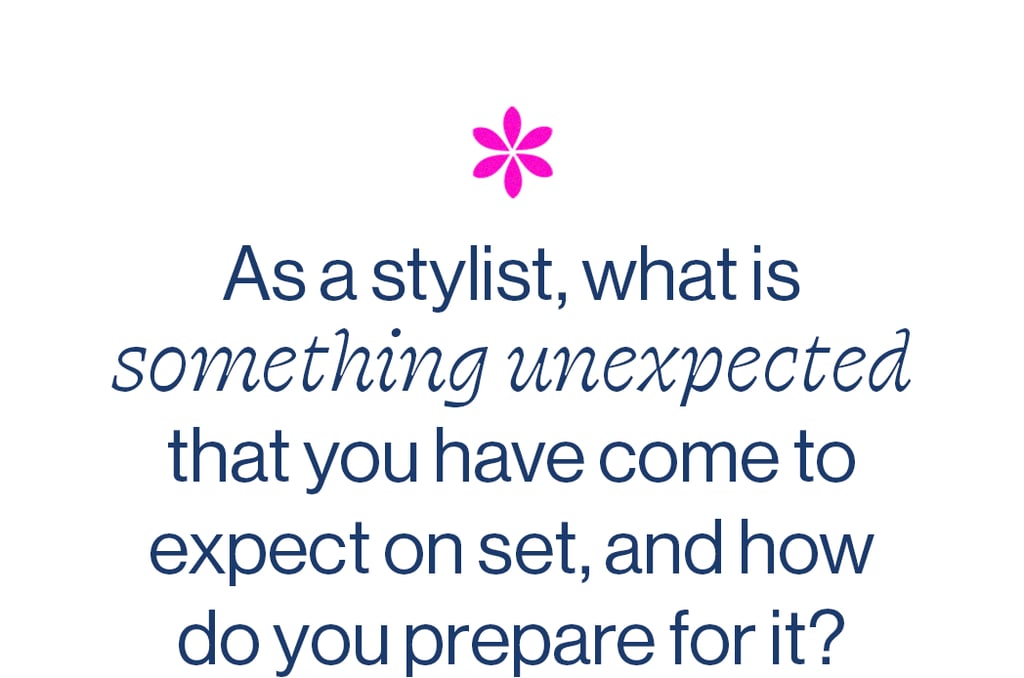 Caroline Vazzana: I always wear fun jewelry when I'm on set (and wherever I go), and more often than not the models or talent end up taking my jewelry off me to wear in the shoots!

CV: I think one of my favorite challenges is styling one item multiple ways. I've had shoots where I've had to take one dress and style it five different ways. Each time, you want it to feel fun and fresh and also different from the other looks. So that could mean layering it with pants, belting it, pairing it with a skirt and giving it the illusion of a top — whatever it might be, learning how to repurpose and rewear things in new and exciting ways is one of my favorite things and something I bring to my own wardrobe as well.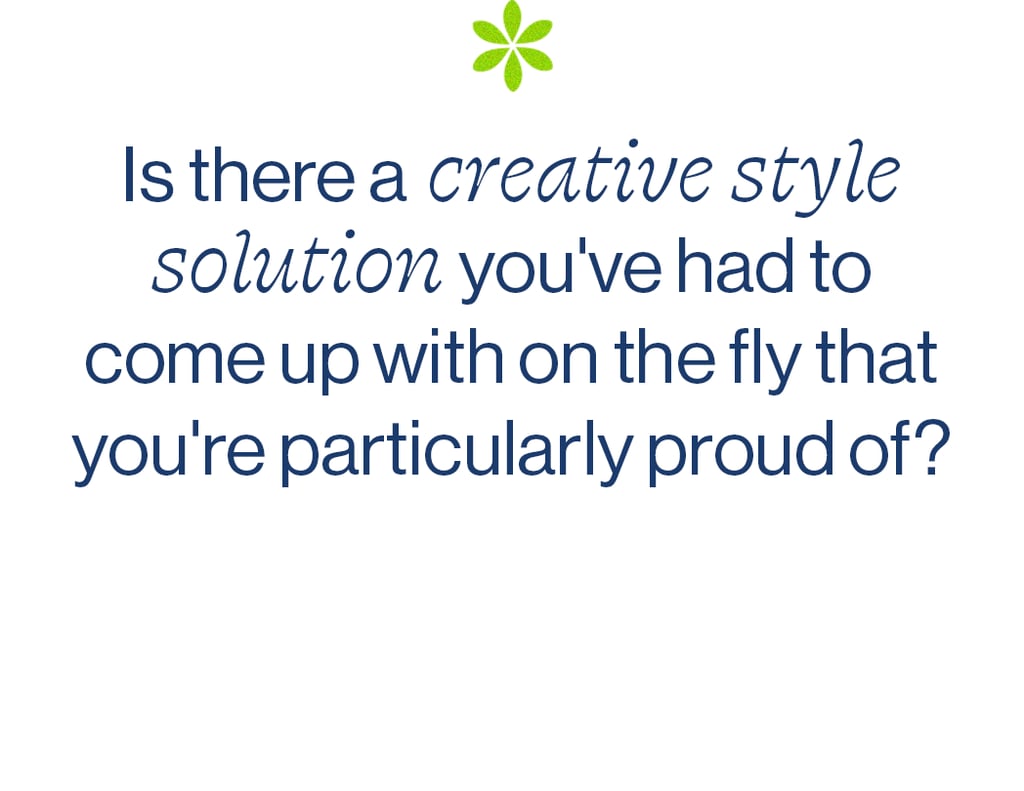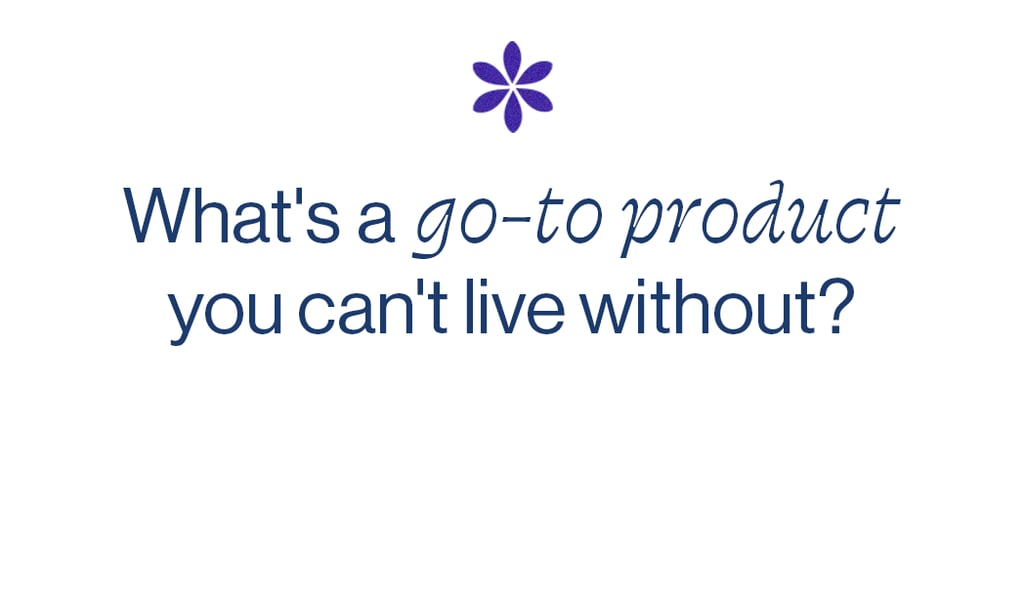 CV: I'm always spilling on myself (if you can believe it), so I always turn to OxiClean™ Max Force™ Spray. When I refresh my clothes with OxiClean™, they instantly feel like new and I'm endlessly inspired to rewear and restyle these items over and over again.
CV: Often, on-set clothing might not be the right size, so I always need to bring clasps and safety pins for a quick fix. I also always bring a mini sewing kit in case anything needs to be tailored and double-sided tape to make clothing stay in place.
CV: Cool and unexpected ways to button a classic button-down — you'd be so surprised by the endless ideas and style videos I've found on TikTok.