Comfy Animal-Print Outfit Ideas
The Easy Way We're Making Comfy Outfits Pop This Fall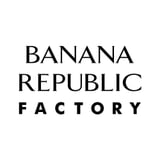 A little animal print goes a long way. We've partnered with
Banana Republic Factory
to show you the fun printed pieces you'll want to incorporate into your everyday looks.
As we head into fall, we may not be ready to give up our sweats or sneakers anytime soon, but we are looking forward to bringing a little something extra to our comfy outfits. That's where Banana Republic Factory's new animal print pieces come into play.
With chic and playful prints in wearable neutral hues, these pieces are the perfect way to bring a wild touch to your casual uniform. Whether it's an animal-print top worn with your go-to hoodie for a grocery store run or a spotted skirt paired with sneakers for a casual picnic, these outfit ideas will incorporate a fun pop into your day-to-day attire and leave you feeling inspired to shake up your approach to fashion this season — while still feeling your most comfortable. Just add a face mask!
Throw on a Spotted Skirt With Your Fave Comfy Tee and Sneakers
Pop quiz: what's almost as comfortable and forgiving as your favorite pair of leggings but infinitely more stylish? The answer: an animal-print midi skirt. With the breezy silhouette and lightweight texture, this piece will fit right in with your other, equally comfy, basics, like a t-shirt and platform sneakers, while providing that extra oomph to your outfit. Throw this look on for a casual weekend stroll around the city or a park picnic.
Pair an Animal-Print Dress With Your Throw-on-and-Go Boots
If you're looking for a one-and-done piece to take your usual kicks to the next level, an animal-print midi dress is the way to go. Not only is it fun and on-trend, but this particular dress is made for ease and wearability thanks to design features like the side slit, elastic waist, and soft, floaty fabric. With your go-to boots, you can take on the city, and some socially-distanced evening activities, in style.
Elevate Your Sweatsuit With a Printed Camisole
All it takes to transform your usual sweatsuit uniform is a splash of spots. Trade out your tee for a silky spot-print camisole in complementary colors. For example, a black-and-white cami lends itself to your black hoodie and joggers combo to help elevate the entire look without sacrificing ease and convenience. Just throw on chunky sneakers, tiny sunglasses, and a belt bag, and you're ready to run some errands.
Wear an Animal-Print Blouse With Relaxed Basics
A good rule of thumb for taking relaxed basics up a notch is to throw a bold pattern into the mix in the form of an animal-print blouse. This top features an easy fit, airy fabric, plus a cinched-in waist to help offset the slouchier fit of pieces like a soft cardigan and paper-bag waist jeans. This look is comfy enough to wear while working from home, and with the addition of some loafers, you're presentable enough to pop out for a lunch or coffee pick-up.
Want more animal print? Check out the new pieces from
Banana Republic Factory here
.
Credits: Photographer: Matthew Zach Kelly; Art Director: Meg Konigsburg; Wardrobe Stylist: Alexis Badiyi; Hair Stylist: Suhailah Wali; Makeup Artist: Jaleesa Jaikaran; Producer: Cassie Doyle