4 Expensive-Looking Winter Outfits That Are Affordable
4 Expensive-Looking Winter Outfits That Are Refreshingly Cool and Affordable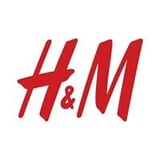 Winter fashion doesn't have to come with a hefty price tag. Teaming up with
H&M
, we're sharing elevated and chic pieces that won't break the bank.
Come winter, getting dressed isn't just about looking cute. Of course, looking your best is often a top priority, but dressing for the cold warrants more strategy — and more clothing (after all, you've got wind and snow to think about). Which is why it's no surprise that with all the warm layers, heavy fabrics, durable footwear options, and endless coat styles, winter fashion gets pricy fast. But that doesn't mean it's impossible to bundle up on a budget while looking stylish.
H&M is a pro at creating wallet-friendly pieces that look high-end, and with the new winter 2020 collection, the brand has done it again. The outfit combos ahead not only feature some of H&M's most on-trend pieces of the season, but they're also surprisingly affordable and sure to keep the chill at bay. One or two pieces is all it takes for the "where'd you get that?" compliments to start rolling in!
Sometimes you just want to make a statement, and a calf-grazing printed dress is definitely one way to do that. The plaid pattern on this one is muted enough for everyday wear, and we love how these puff sleeves emulate designer styles for a fraction of the price. For warmth, throw on a structured coat in a neutral shade like black, and allow your socks to peek over your shoes. Finish off the look with of-the-moment accessories like this chunky gold choker (the same style celebrities have been wearing) and sleek patent boots for only $50 that are the epitome of chic.
From collars to pants, wide is in. It's a trend nearly every designer has been incorporating into their winter collections, making the look a surefire way to elevate your outfit. This cream-colored knit only costs $35 but looks luxurious enough to pass for a sweater triple its price. Style it with a pair of wide-leg jeans — a neutral wash like black tends to look more expensive than shades of blue — and black leather boots with a chunky sole. A petite crossbody in the same color as your sweater and velvet scrunchies add playful polish.
Nothing is more on-trend right now than cozy sweaters. The soft shade of this V-neck option makes it look especially luxe, and when paired with layers of gold chains, it becomes instantly refined and effortless. Along with adding delicate jewelry, texture is a great way to give any look dimension — enter these wide-leg vegan leather pants. The sleek, bold look of the material toughens up the fuzzy fabric of the sweater, giving the outfit an overall edge and expensive feel. Complete your look with contrasting boots and a cropped puffer coat — aka a go-to layer for the fashion set.
A tonal look is almost guaranteed to look chic and opulent every time. The secret is to layer and incorporate various textures and fabrics. Try starting with a crisp white button-down, and throw on a cable-knit sweater in cream. A soft quilted skirt in the same shade ties the outfit together, while winter-white boots provide a modern vibe. Mix things up by carrying a bag featuring one muted color for a subtle pop.