How Bea Miller and Elle Baez Channel Main-Character Energy
How Artists Bea Miller and Elle Baez Channel Main-Character Energy on Stage and IRL
Bea Miller and Elle Baez both have electric, larger-than-life presences on stage, but their confidence off stage is just as powerful. Their secret? A main-character-energy mentality. These writers, singers, and performers know that main-character energy is more than just a buzz phrase that's been dominating social media; it's an attitude, a lifestyle, and, maybe most importantly, a commitment.
"Every single day, choose to be your full authentic self and know that you belong," Baez tells POPSUGAR. "Main-character energy is owning your worth and power when you walk into a room; it is not letting yourself fade into the background. We often feel scared to take up space and make our voices heard, but when you allow yourself to be the main character, it means that space is already yours."
For Miller, main-character energy is ensuring you're the star of your own narrative; lifting yourself up, but also lifting others up in the process. "It's important to prioritize yourself and your own needs while also being considerate of the people around you," she says. "Respect yourself, and be kind."
No matter how you define it, main-character energy comes down to confidence, and that is something both Miller and Baez have in spades. While performing at The Main Stage, presented by Victoria's Secret PINK and POPSUGAR, on Sept. 27 in Austin, TX, both women immediately commanded their stages with a lively and magnetic force.
Baez feels the most confident when she's doing what she loves, so it's no wonder she lights up in front of an audience. "My entire onstage presence is empowerment," she says. "I bring a fierce, fiery energy to the stage, and I want my fans to leave my shows feeling like they can do anything."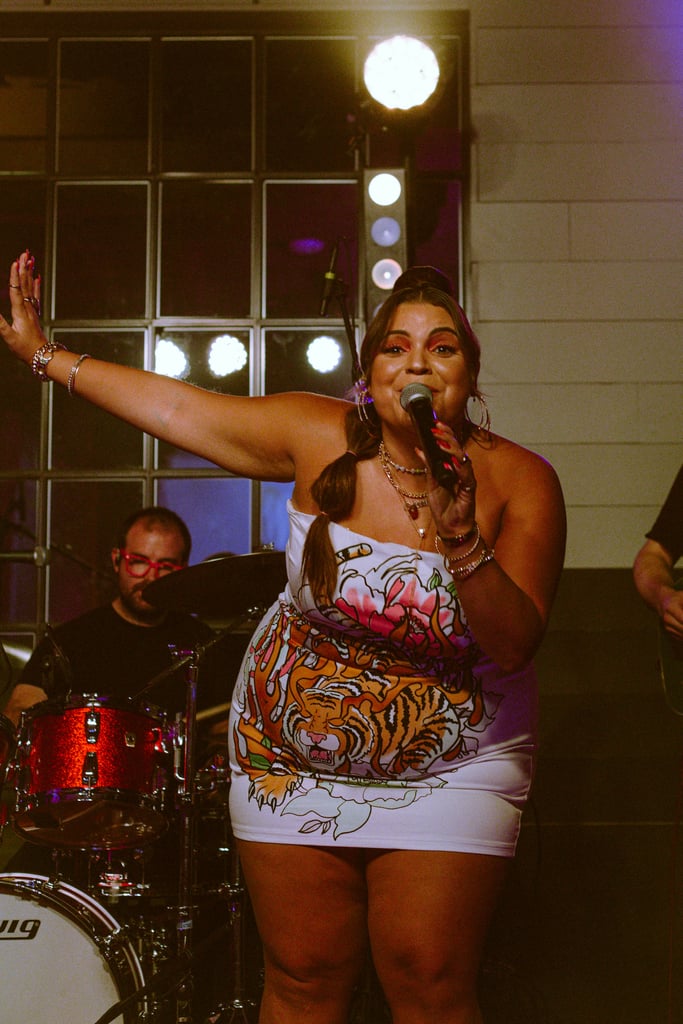 Putting themselves out there and sharing their passions with others are the ways both Miller and Baez have learned to unleash their own main-character energy. Feeling comfortable (both physically and mentally) while doing that is all part of the equation. And most often, when they're dressed comfortably in something they love, that confidence shines through while performing.

"Being comfortable is the most important thing for me on stage, because the more comfortable I am, the better the show will be," Miller says. She tries to find a balance between the styles she likes and the items that allow her to move easily and freely.
As the brand grows with PINK The Next Chapter, it embodies all of the above — including a commitment to authenticity and unapologetically embracing your main-character energy. PINK's Next Chapter is not about what others think of your journey or your narrative, it's about being true to yourself. And when it comes to clothing, PINK's Fall Edit curates the perfect pieces to help you feel your most comfortable and confident in all that you do.
"I love that this collection is colorful and how easily it pops while still having a soft fall edge to it," Baez says. "It helps you stand out from the crowd while being on trend. But it's the comfort level that really makes it."

Baez's best style advice is simple: wear what brings you joy.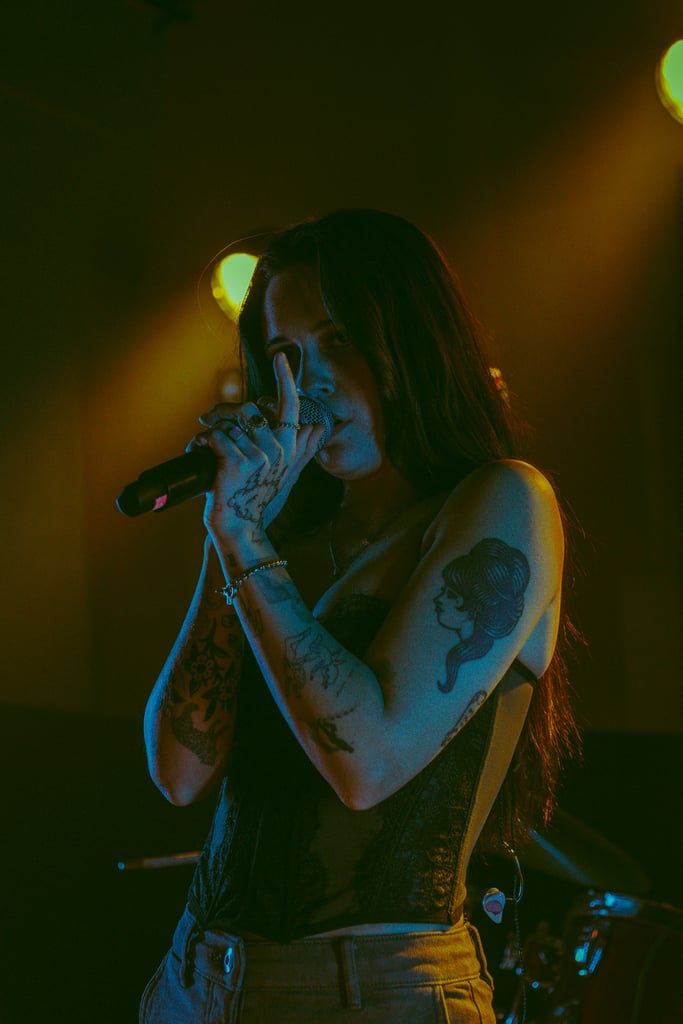 "The moment I stopped caring about what people thought of me and what I wear was the moment I felt so dang powerful."

The singer's other tips for feeling empowered include knowing who you are and owning what some may perceive as "flaws." "I don't let others' words get me down or stop me from following my dreams," Baez says. "What makes you different is your superpower. It's what makes you shine."
While it may not always be easy, both Miller and Baez pride themselves on being authentic. Aside from her music, one of the ways Miller expresses herself is through tattoos. "Both of my arms are mostly filled now, and I love when people ask me for the story behind whichever one jumps out to them," she says. "They make me feel more confident."
It's that self-assured attitude that allows both women's main-character energy to transcend the stage and inspire their fans. "I want my fans to see me and know they can be whoever they want, feel however they want, and wear whatever they want, no matter what size they are," Baez says. "We are all so beautiful in every single way."
Photographs by: Kate Hellenbeck and Alejandra Zapata; video by: JWill Studios — Justin Vasquez and Magic Hoskins